Vision Rehabilitation Therapy
Vision rehabilitation therapy can make all the difference in adjusting to vision changes.  Loss of vision does not have to mean loss of independence.  Alyssa Gersony, shares with us her career journey as a certified Vision Rehabilitation Therapist and Orientation and Mobility specialist.  Find out what these services can do for you or your loved one. 
1.  Tell us about yourself, your educational background and certifications. 

I started my higher education journey as an aspiring modern dancer. I earned my B.F.A in Dance from Arizona State University, and did what every other dancer does, moved to New York City! As soon as I dipped my toes into the dance world, I was confronted with the unexpected. 

My grandfather had a stroke, lost a significant portion of his vision, and it completely rocked my world. He was provided the typical rehabilitation plan, but somehow the vision piece was ignored. I couldn't believe this gap in services existed. 

I knew I wanted to continue my career as a professional dancer, but I couldn't fight the urge to help others like my grandfather. I now hold a M.S. Ed in Special Education with a concentration in
Vision Rehabilitation Therapy (VRT) and Orientation & Mobility (O&M). 

I have national certifications from theAcademy for Certification of Vision Rehabilitation and Education Professionals
(ACVREP) in VRT and O&M. I've also pursued continuing education credentials in Cortical Vision Impairment through Perkins School for the Blind. 

2.  What kind of work have you done with people with macular degeneration?

The majority of my clients with Wet & Dry AMD, or Stargardt's Disease have reached new levels of independence as a result of VRT and O&M instruction. 

So you may be wondering what VRT and O&M services are... Who are they for? What are the benefits?  I'll give you the brief rundown.

Vision Rehabilitation Therapy (VRT) is a holistic therapeutic approach for people at all stages of vision loss. Vision Rehabilitation Therapists provide motivational coaching, uniquely adapted equipment instruction and guidance with assistive technology and low vision devices. 

The primary focus of VRT is on enhancing independence and safety with activities of daily living (cooking, cleaning, reading, writing, etc.). VRTs typically work in center-based settings or deliver itinerant (home-based) services through a state-funded private agencies. 

Orientation and Mobility (O&M) is a related service that is provided to children and adults of all ages, with all degrees of vision loss. O&M Specialists are experts in training clients to travel independently.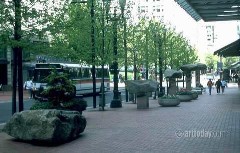 This instruction can include the use of a long cane or other adapted mobility device; accessing public transportation and paratransit services; and assessing readiness for the use of a service dog. 

The primary focus of O&M is on developing individualized tools and strategies for independent travel. Smartphones, GPS, and mapping skills are all integrated to ensure clients have a reliable toolbox at their disposal. 

3.  How would someone with macular degeneration benefit from having a home visit or training by a CVRT or COMS?
There are five key benefits from receiving VRT and O&M services: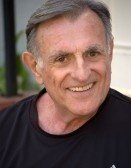 Greater confidence and improved efficiency in performing Activities of Daily Living (ADLs) independently and safely at home. 

Higher satisfaction with quality of life: socially, emotionally and functionally. 

Stronger advocacy skills, and more effective communication skills with medical and service professionals.

Better coping skills while navigating the stages of grief associated with vision loss.

Increased autonomy through travel independence and self-reliance. 
5.  What is the cost of these types of services and does Medicare pay for it?
This is a complicated issue. The short answer is no, Medicare doesn't pay for it. But there is a silver lining. I'll simplify it by paraphrasing the American Foundation for the Blind (AFB):

"The primary source of federal funds for vision-related rehabilitation services for the older population is Title VII Chapter 2 of the Rehabilitation Act (Independent Living Services for Older Individuals Who are Blind). Currently Medicare, Medicaid, and private health insurances do not provide reimbursement for specialized vision rehabilitation services, "

Here's the good news: with this federal funding each state has established their own State Commission for the Blind. VRT and O&M services are dispensed and provided for free through these agencies!

6.  How does one find a CVRT or COMS in their area?

I'm glad you asked. Here is a link to my favorite online search tool for state agencies and low vision eye clinics, provided by the American Macular Degeneration Foundation (AMDF): Searchable Database of State Agencies & Low Vision Clinics

Or, if you are looking to verify that a service provider holds ACVREP national certification, you can search their directory here: Verify Service Provider Credentials
7.   You will soon be offering Vision Rehabilitation Therapy services remotely via videoconferencing.  Tell us about your company, how remote services would be helpful to someone with low vision and what computer equipment would be needed by the patient.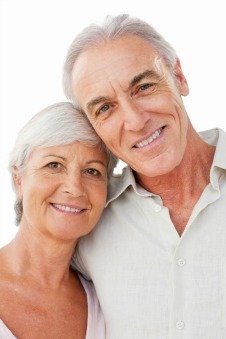 This is an extraordinary time. With the boom in telehealth, telemedicine and increasingly more therapeutic services being offered online, I noticed an immediate opportunity for the international low vision community. 

Many people face barriers when it comes to accessing rehabilitation services. Research has shown that transportation; geographical location; legally blind status; long waitlists and delays in service provision; all contribute to an unmet need of vision-centered rehabilitation. 

I started VRT Consulting with the intention to give people the opportunity to receive VRT assessments, individualized plans of action, and on-demand services that they can activate on their own watch. 

A computer is not necessary, though recommended. Only use and operation of a phone is required at this time.

8.  If someone was interested in your services what is the best way for them to contact you?
The best way to learn if these services are right for you is to:
Please join my Facebook Low Vision Support Group

And feel free to email me: alyssa@vrtconsulting.org
Return to Macular Degeneration Services
Go from Vision Rehabilitation Therapy to WebRN-MacularDegeneration Home
Would you like to be updated on:
The Latest Macular Degeneration Clinical Trials?
√ Prevention of Macular Degeneration?
√ Tips for Daily Living?
√ Food Suggestions for a Macular Degeneration Diet?
√ Ideas on Visual Aids to Maximize your Sight?
If you said "yes" to any of the above, sign up for the monthly Macular Degeneration News.