AMD Updates

Macular Degeneration Updates let's you know what's new.
This is the place to find new pages added to WebRN-MacularDegeneration.com and helpful tips that you may have missed earlier.
To subscribe to my Macular Degeneration News (no e-mail necessary):
1) right-click on the orange RSS button (see bottom buttons to the left) and
2) then paste the URL into your RSS reader.
Or click on the:
My Yahoo! button or
My MSN or
Add To Google button
if you keep a personalized home page there.

Would you like to be updated on:
The Latest Macular Degeneration Clinical Trials?
Oct 29, 2020
Central Scotoma Causes, Symptoms and Help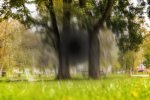 Central Scotoma - What are the symptoms of a central scotoma, what causes a blind spot in the center of one's vision and is there any help?
Continue reading "Central Scotoma Causes, Symptoms and Help"
√ Prevention of Macular Degeneration?
√ Tips for Daily Living?
√ Food Suggestions for a Macular Degeneration Diet?
√ Ideas on Visual Aids to Maximize your Sight?
If you said "yes" to any of the above, sign up for the monthly Macular Degeneration News.