Macular Degeneration News

Receive weekly updates on the latest macular degeneration news from research and clinical trials to new technology.  Find out what role diet and nutrition plays in this retinal condition and how you can improve your useable vision with important visual aids and tips.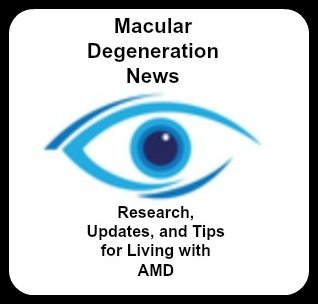 Here's what others are saying about the free weekly Macular Degeneration News:
"Dear Leslie Degner,
Thank you so much for the news.  I can not describe in words how much I needed this information.Thank you very, very much and God bless you." Nisha
"Dear Leslie,
Thanks for the wonderful e-mail tips. It really helps a lot. Blessings." Lawrence
"Thank you for all your information. My father, who is 86 has wet amd.  His mother became blind from it. I am 56 and am trying to prevent it. I find your newsletters very informative." Eleanor
"Dear Leslie,
Can't tell you how very much I appreciate your wonderful newsletter.  Thank you so much for your very valuable work!" Van Spence
"What a fantastic, informational article! This should be helpful to many people, including our family!! Thank you for all the good information. Meg
"Your newsletters are full of valuable information. Thank you so much!" Shirley
Past Issues of Macular Degeneration News

√ Prevention of Macular Degeneration?
√ Tips for Daily Living?
√ Food Suggestions for a Macular Degeneration Diet?
√ Ideas on Visual Aids to Maximize your Sight?
If you said "yes" to any of the above, sign up for the monthly Macular Degeneration News.