Retinal Implant

A new retinal implant will be available in a Phase I clinical trial in Europe in the near future. Ra'anan Gefen, Nano Retina Managing Director, shares with WebRN Macular Degeneration readers about his company and the unique research Nano Retina is involved with in developing a retinal chip to help restore sight to those with degenerative retinal diseases.
Nano-Retina
1. Tell us about your company, Nano-Retina, and where you are located.
Nano Retina, which is located in Herzeliya Israel, has set out on an ambitious quest to restore sight to the blind. Nano Retina's ingenious solution includes all the necessary functionality of a retinal prosthesis on one tiny implant, i.e. image reception and transformation to neural stimulation with the required energy and control utilities, and has a footprint 100 times smaller than alternatives.
By delivering 576 pixels in the first generation product, blind patients will not only regain their independence, but will even be able to enjoy watching TV. The implant is powered by means of a unique infrared energy technique, and implantation is a simple 30-minute procedure involving local anesthesia, after which the natural eye's own mechanisms, including eye movement, are used again.
2. There are several different retinal implants being researched to benefit those with vision loss due to macular degeneration. How does the bio-retina work and how is it different from other retinal implants?

Several other companies have previously attempted to develop an implantable artificial retina and have thereby proven several fundamental concepts, such as the ability of an implant to interface with the neurons in the rear of the eye. However, these attempts have not met the three basic requirements for any mass-market solution: resolution, power supply and implantation simplicity. Nano Retina has addressed these three issues for the first time in one integrative product.
3. Briefly explain the procedure for implanting the retinal chip. Is the chip implanted in one eye or both eyes?
Bio-Retina incorporates various nano-size components in one tiny, flat implant, approximating the size of a child's fingernail bed. Its simple 30-minute implant procedure, similar to lens replacement (cataract) surgery, requires local anesthesia, a small incision and "gluing" of the device to the damaged retina. Return of sight is anticipated shortly thereafter.
Our starting point recommendation is to implant the Bio Retina only in one eye.
4. Who or what kind of patients would benefit from a bionic retina?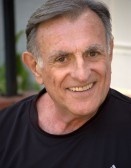 The Bionic retina is a solution for people who have almost lost their sight completely. The Bio Retina offers central vision of 576 high resolution pixels, which translates, according to our calculation, to visual acuity of better than 20/300. In order to offer meaningful improvement to patients, existing visual acuity must be worse than 20/2000 or the level of finger counting.

5. Will a person need any training after the implant procedure to maximize one's vision?
Yes, shortly after implantation we can activate the bionic retina and initial perception of vision should accrue. But, in order to take full advantage of this new capability, one should be trained in different daily scenarios.
6. Describe what kind of vision improvements are expected with the use of a bionic retina. Such as clarity, contrast, and color.
The Bionic Retina offers 576 gray scale pixels (not just black and white offered by others) with a built-in auto-adjustment mechanism to compensate for the light level , i.e. from bright daylight to dim indoor light. In addition, some headset knobs will enable the patient to adjust contrast as needed.
We anticipate that with such an ability, one can independently function, relying only on his or her sight. Such an ability is good enough to read large print in a normal manner, watch TV and recognize faces. It is truly intended to enhance these people's lives.
7. Clinical trials are scheduled to begin in 2015. Can you tell us what kind of patients will be recruited for the Phase I clinical trials and where do you anticipate the studies to take place?
We plan to begin clinical studies in two years, probably in Europe. These studies will target people having degenerative retinas with a functional optic nerve. Other more specific medical requirements will be introduced as we get closer to the actual study date.
For more info on Nano Retina go to:
Go from Retinal Implant to Macular Degeneration Research

Go from Retinal Implant to WebRN Macular Degeneration Home
Would you like to be updated on:
The Latest Macular Degeneration Clinical Trials?
√ Prevention of Macular Degeneration?
√ Tips for Daily Living?
√ Food Suggestions for a Macular Degeneration Diet?
√ Ideas on Visual Aids to Maximize your Sight?
If you said "yes" to any of the above, sign up for the monthly Macular Degeneration News.