Anti-VEGF Therapy
Treatment for Wet Macular Degeneration
Anti VEGF therapy is used to treat cancer and wet macular degeneration by preventing new blood vessel growth.

Treatment for Wet Macular Degeneration

About 10-15% of people with macular degeneration have the wet form of age related macular degeneration. Wet AMD is treated differently than dry AMD.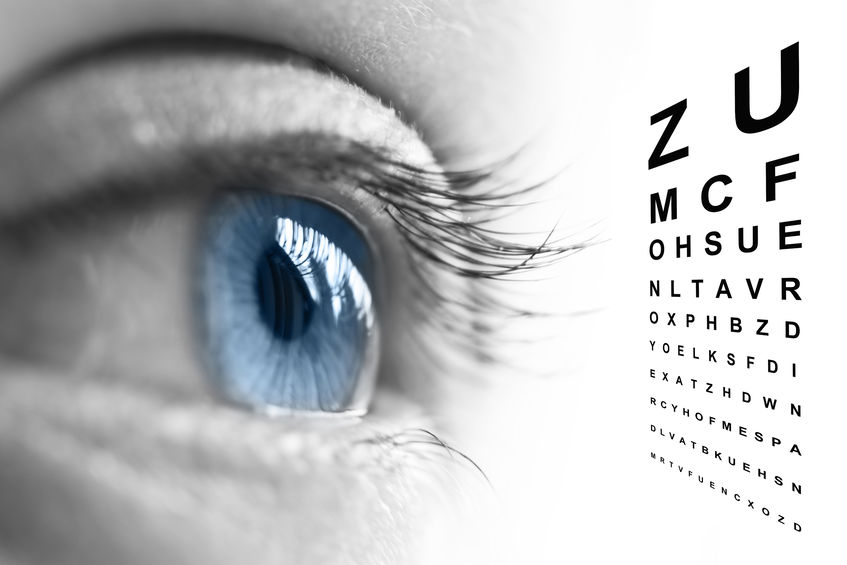 Wet macular degeneration is also called:
Exudative Macular Degeneration or

Choroidal Neovascularization or

Neovascular Macular Degeneration.
Anti-VEGF Process

So you may ask, how can a drug used to treat tumors be of benefit to a person with wet macular degeneration?

Our eyes will try to develop new blood vessels when they are lacking oxygen due to poor circulation or because the tissues are clogged. However, the blood vessels that develop are abnormal and they leak.  When these abnormal blood vessels form behind the retina and start to grow in the macula the leaking blood and fluid cause damage to the macula and results in loss of central vision.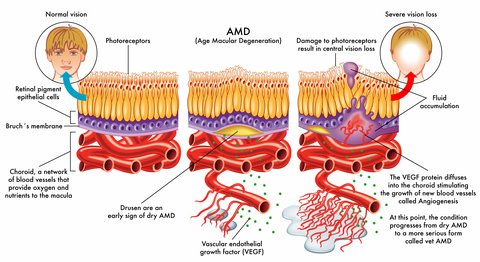 The growth of these new blood vessels is called angiogenesis.
Vascular endothelial growth factor (VEGF) is secreted by cells that are oxygen deprived and stimulates the growth of these abnormal blood vessels.


Healthy adults secrete very low levels of VEGF, while those who have health conditions such as cancer or age related macular degeneration secrete high levels of this protein. This is what happens:
1) New blood vessels that are very weak and fragile start to grow in the choroid under the retina
2) Fluid and blood leak from these weak blood vessels- the fluid around the retina leads to visual distortions and blank spots in one's vision.
3) Rod and cone cells are damaged by this fluid and blood
4) A macular or disciform scar is formed
5) There is loss of straight ahead or central vision
Anti-VEGF macular degeneration medications inhibit and block the growth of new, but abnormal and undesirable blood vessels. They are given by injections directly into the eye and benefit patients who have active leaking blood vessels.
Image by John Kitchens

This wet macular degeneration treatment helps to slow the progression of fragile blood vessels leaking fluid into the macula.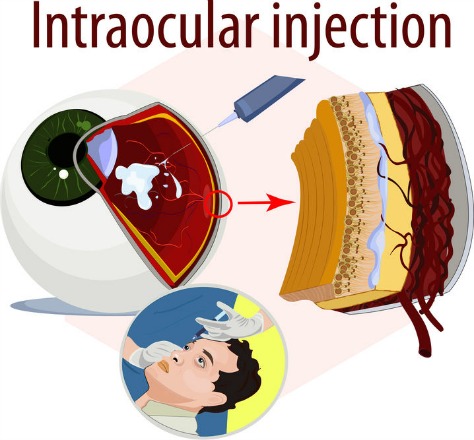 The benefits of regular anti-VEGF treatment has been confirmed by a recent NIH-funded study published in May 2016.  The study included nearly 650 participants with wet age related macular degeneration.  The press release by the NIH states, " ... half still had vision 20/40 or better, typically good enough to drive or to read standard print, after five years of treatment with anti-VEGF drugs that are injected into the eye."  The results were published in the journal Ophthalmology.  "This is the most comprehensive study of anti-VEGF therapy for AMD to date," said NEI director Paul A. Sieving, M.D.,Ph.D. 

Age-related Macular Degeneration Before and After the Era of anti-VEGF Drugs
Anti-VEGF Drugs for Macular Degeneration
The drug is actually injected inside the eye (intravitreous injection) as an in office procedure that is best performed by ophthalmologists who are specially trained in Retina and Vitreous surgery.   Although not a cure for macular degeneration, anti-VEGF therapy slows the progression and development of new, leaky blood vessels. Usually injections need to be administered every few weeks or months.
These five drugs belong in a class of drugs called anti-VEGF (Vascular Endothelial Growth Factor. These types of drugs reduce the growth of abnormal blood vessels - in tumors and in wet macular degeneration .
1. Macugen
Macugen was the first anti-vegf therapy used to treat neovascular AMD.  The generic name is pegaptanib and was FDA approved in 2004.  According to the FDA website:
"The safety and efficacy of Macugen was studied in two trials in patients with wet AMD for two years. Patients treated with this drug exhibited a significant decrease in vision loss in both trials."
2.  Lucentis

Lucentis (generic name is ranibizumab) was FDA approved in 2006 for the treatment of wet AMD.  In clinical trials it was shown to be effective to stop retinal bleeding and in some cases reverse some of the signs and symptoms of wet AMD.  Normally it is administered monthly as an eye injection for 4 months and then upon re-evaluation by your eye doctor may be given less frequently.

The Lucentis Co-Pay Card Program helps to cover some of the out-of-pocket expenses. This program is for those who have commercial or private insurance, but is not for those who are on Medicare. There are other eligibility requirements as well. To find out if you qualify for this program call 1-855-218-5307 Monday to Friday or visit www.LucentisCoPayCard.com
3.  Avastin

The FDA approved Avastin (generic name is bevacizumab) in February 2004 for use in combination with another chemotherapy drug as a first-line treatment for metastatic colorectal cancer. When a drug is used for a condition that the FDA has not approved it for, it becomes what is called "off-label" use.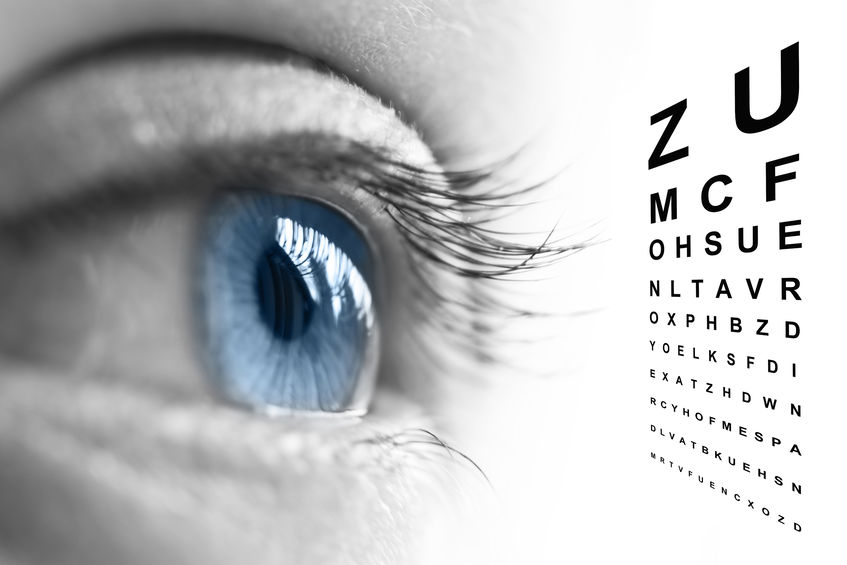 Avastin, not FDA approved for macular degeneration treatment,  is used by ophthalmologists in what is called off-label use.  Several clinical trials have compared the effects of Avastin to Lucentis. The cost of Avastin is much less than Lucentis. However because Avastin has not been formulated to be injected in the eye it has to be re-packaged to be given as an intravitreal injection which causes more concern for eye infections.

Typically, the retinal specialist will ask a compounding pharmacy specializing in sterile (aseptic) compounding to transfer the Avastin™ (bevacizumab) from the manufacturer's vial into prefilled syringes containing a single dose. This injection is then administered by the retinal specialist, usually in an office setting.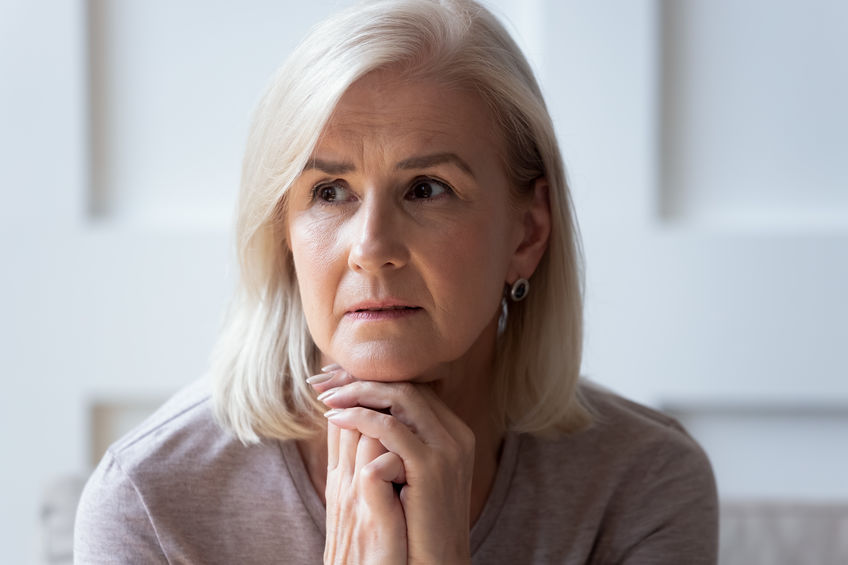 A multicenter clinical trial was conducted that compared the relative safety and effectiveness of Lucentis and Avastin.  According to the press release of April 30, 2012:
"Both drugs were highly effective regardless of the approach to dosing. There was slightly less vision gain with as-needed treatment. Patients seeking the small extra advantage of monthly treatment need to be mindful of the additional burden, risks, and costs of monthly injections. Since as-needed dosing required 10 fewer eye injections over the course of two years and yielded similar visual results, many patients may choose this option." said Daniel F. Martin, M.D., study chair for CATT and chairman of the Cole Eye Institute at the Cleveland Clinic.
4.  Eylea

Eylea (clinical name aflibercept) is one of the latest treatments for wet macular degeneration. Given as an injection into the eye, clinical trial results are showing that this macular degeneration medication can offer similar results with less frequent eye injections.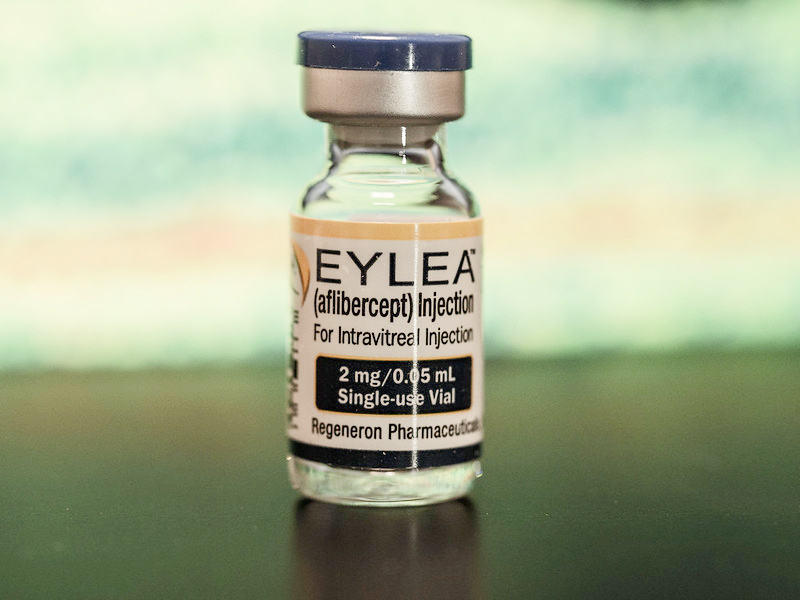 Image by John Kitchens

Eylea by Regeneron, was FDA approved in November of 2011. Another name for this macular degeneration medication is VEGF Trap Eye. Just like the other medications, it is also given as an intraocular injection.
What makes Eylea different from Lucentis and Avastin is that it can be given less frequently meaning, less trips to the doctor, less cost and less inconvenience.  The retina doctor will determine the frequency schedule depending on the patient's response. For those going to the doctor's office for frequent injections, it means less trips to the doctor, less costs for treatment, and less eye injections.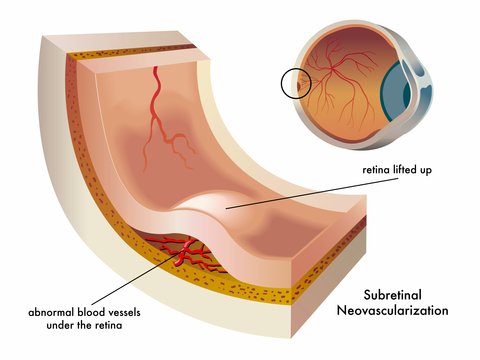 According to recommendations from Regeneron Pharmaceuticals, the company that makes this medication, "2 mg of Eylea is to be administered by intravitreal injection every 4 weeks (monthly) for the first 12 weeks (3 months) followed by 2 mg once every 8 weeks (2 months)."
View 1 (VEGF Trap: Investigation of Efficacy and Safety in Wet AMD) and View 2 were two Phase 3 clinical trials with 2457 participants.  Study sites included facilities in the United States, Europe, Asia Pacific, Japan and Latin America.  It was found that patients who received 2 mg of EYLEA every eight weeks achieved visual acuity gains similar to Lucentis with 5 fewer injections, on average, over two years.
Some patients who are treated with Lucentis or Avastin do not show any improvement and don't respond to these anti-VEGF medications. Others may respond initially, but then become resistant to it and no longer benefit from regular eye injections. In the past that meant that there was no longer any FDA approved treatment available to them.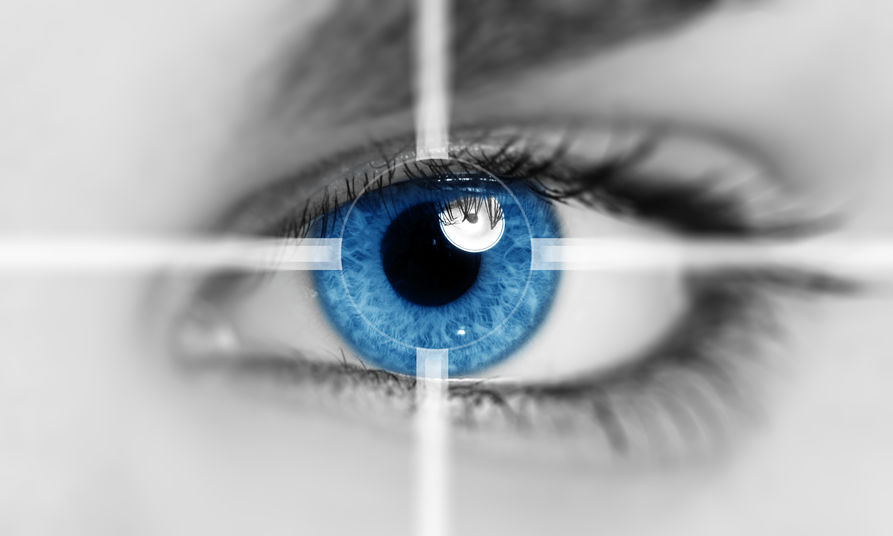 However, a study at the University of Iowa is showing another benefit to Eylea other than less frequent eye injections. Half of the eyes of the 31 patients with macular degeneration had reduced fluid after three monthly injections.  What makes this study population different from other studies, is that the patients had all been previously treated with Avastin or Lucentis.

"The challenge has been treating patients who are not very responsive to the first two drugs (Avastin and Lucentis). It was assumed that they would not respond to anything," says Vinit Mahajan, assistant professor in the Department of Ophthalmology and Visual Sciences at the UI and corresponding author on the paper published online in the American Journal of Ophthalmology. "We are among the first to show that this drug can be effective in patients that were resistant to the first two drugs."
5. Beovu (brolucizumab)
Novartis, a Swiss based pharmaceutical company, announced on October 8, 2019 that they have received U.S. Food and Drug Administration (FDA) approval for their ophthalmology drug Beovu (brolucizumab).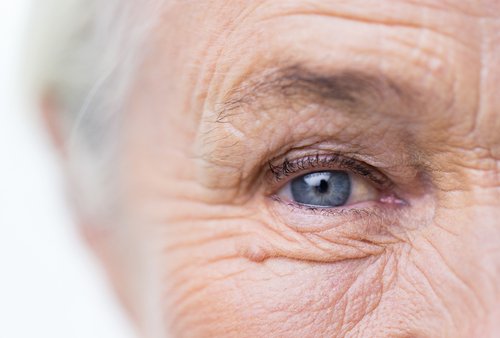 "Beovu meets our goals in clinical practice for treating wet AMD: improving vision and drying retinal fluid," said Dr. Pravin U. Dugel, Managing Partner, Retinal Consultants of Arizona; Clinical Professor, Roski Eye Institute, Keck School of Medicine, University of Southern California; and principal investigator of the HAWK clinical trial."
The two clinical trials called HAWK and HARRIER showed that after the initial loading treatments, eligible patients could go into a three month dosing interval for their maintenance phase.

Side Effects of Anti-VEGF Therapy
Side Effects of Anti-VEGF can include:
1) Eye discharge or watery eyes
2) Headache
3) Eye inflammation, pain or discomfort
"The intraocular inflammation that may occur after intravitreal therapy with brolucizumab (Beovu) can also be accompanied by retinal vasculitis severe enough to cause profound loss of vision, researchers have found."
Real-World Study of Brolucizumab Finds Severe Retinal Vasculitis
4) Headache
5) Sensitivity to light
6) Eye infection
Eye infections have occurred in patients who have been given Avastin. Avastin is given as an off-label use and needs to be re-packaged or compounded to be given as an eye injection. The extra step of compounding Avastin increases the risk of infection if not done properly and with sterile technique.
7) Increased in eye floaters
8) Retinal Detachment, bleeding and cataract formation
9)  Blood Clots and bleeding in the eye
10) Increase in intraocular eye pressure
The conclusion of the August 2011 article in the British Journal of Ophthalmology stated:
"The incidence of sustained elevated intraocular pressure (IOP) in patients receiving intravitreal anti-VEGF injections is significant. Additionally, these data suggest the possibility of a heightened risk for further elevation of IOP in patients with pre-existing glaucoma who receive either bevacizumab or ranibizumab. Prospective studies are needed to verify these results and better understand the implications of these findings."
11. Stroke Concerns

If you have already had a stroke or have other stroke risk factors, or are concerned about the increased stroke risk, you should talk to both your eye doctor and primary physician.

However, "A 5-year cohort study of 504 patients from Olmsted County, Minnesota has found no consistent associations in the risk of stroke, myocardial infarction, or death among wAMD patients receiving anti-VEGF injections compared with control groups with and without wAMD."
Study Finds That Anti-VEGF Drug Treatments For Wet AMD Do Not Cause Strokes
These drugs can interact with other medications. Tell your eye surgeon about all the medications you are on, including prescription and over-the-counter drugs and supplements. Call your eye doctor right away if your eye becomes sensitive to light, painful, or you develop a change in vision during your treatment.
Disclaimer
The macular degeneration information presented here is for educational purposes only and does not provide specific medical advice. The statements on this site have not been evaluated by the Food and Drug Administration and are not intended to diagnose, treat, cure, mitigate or prevent any disease.
Always consult your doctor for personal medical advice, with eye health questions about your specific medical conditions and before starting any treatment, diet, exercise, or supplement program.
The WebRN-MacularDegeneration website does not endorse any medical or professional service obtained through information provided on this site or any links to this site. Use of this web site does not replace medical consultation with a qualified health or medical professional to meet the health and medical needs of you or others.
While the content of the WebRN-MacularDegeneration web site is frequently updated, medical information changes rapidly and therefore, some information may be out of date, and/or contain inaccuracies or typographical errors.
Go from Anti VEGF to Macular Degeneration Treatment

Go from Anti VEGF to WebRN Macular Degeneration Home
√ Prevention of Macular Degeneration?
√ Tips for Daily Living?
√ Food Suggestions for a Macular Degeneration Diet?
√ Ideas on Visual Aids to Maximize your Sight?
If you said "yes" to any of the above, sign up for the monthly Macular Degeneration News.