Ophthorobotics for Future Eye Injections?

While many people experience positive changes in their vision or stability of their vision due to anti-VEGF therapy, receiving injections into the eye can be uncomfortable.  The anticipation of regular eye injections for possibly years can cause many patients to experience fear and anxiety.  Others experience eye pain, discomfort and inflammation sometimes due to sensitivity to drugs and other times due to the process used in the eye clinic.

What if the process could be improved with more precision, accuracy and speed?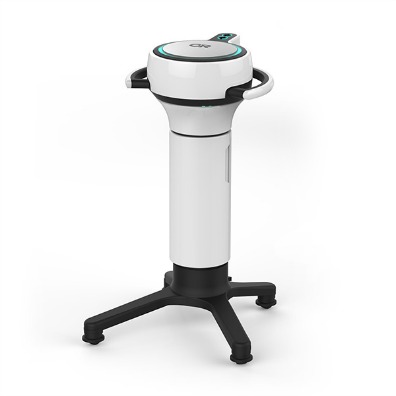 Opthorobotics is a company founded by researchers from the Swiss Federal Institute of Technology in Zurich, Switzerland along with retina specialists from Triemli Hospitals.  They are working to develop a robot that can give eye injections with greater precision and safety.  "Our robot will be the first to help in administering eye injections," says Franziska Ullrich, the CEO of Ophthorobotics and mechanical engineer at ETH.
Inconsistency in regulations or specific requirements for performing eye injections varies.  In Switzerland the eye injections are only performed in a sterile operation room using laminar airflow which reduces the risk of complications and exposure to bacteria.  The U.S. allows the same procedure to be done in a doctor's office.

According to the Opthorobotics website, "The state of the art technology utilizes specific sensors to identify and track patients' eyes, and screens for counterfeit medication."   The prototype is still in development to be used in the future in clinical settings.
Return to WebRN Macular Degeneration Home

√ Prevention of Macular Degeneration?
√ Tips for Daily Living?
√ Food Suggestions for a Macular Degeneration Diet?
√ Ideas on Visual Aids to Maximize your Sight?
If you said "yes" to any of the above, sign up for the monthly Macular Degeneration News.