Macular Degeneration Treatment Breakthrough
A macular degeneration treatment breakthrough is making headway using a wireless retinal implant.
Pixium, a Paris based company has developed a system that may enhance vision by stimulating degenerated photoreceptor cells in patients with advanced dry macular degeneration. The system called Photovoltaic Retinal Implant (PRIMA) consists of 4 components.

1.  A pair of glasses that include a miniature camera and a data transmitter

2.  A miniature wireless subretinal chip
3.  A pocket size digital signal processor that transforms light into electric signals
4. Software that can be individualized for each patient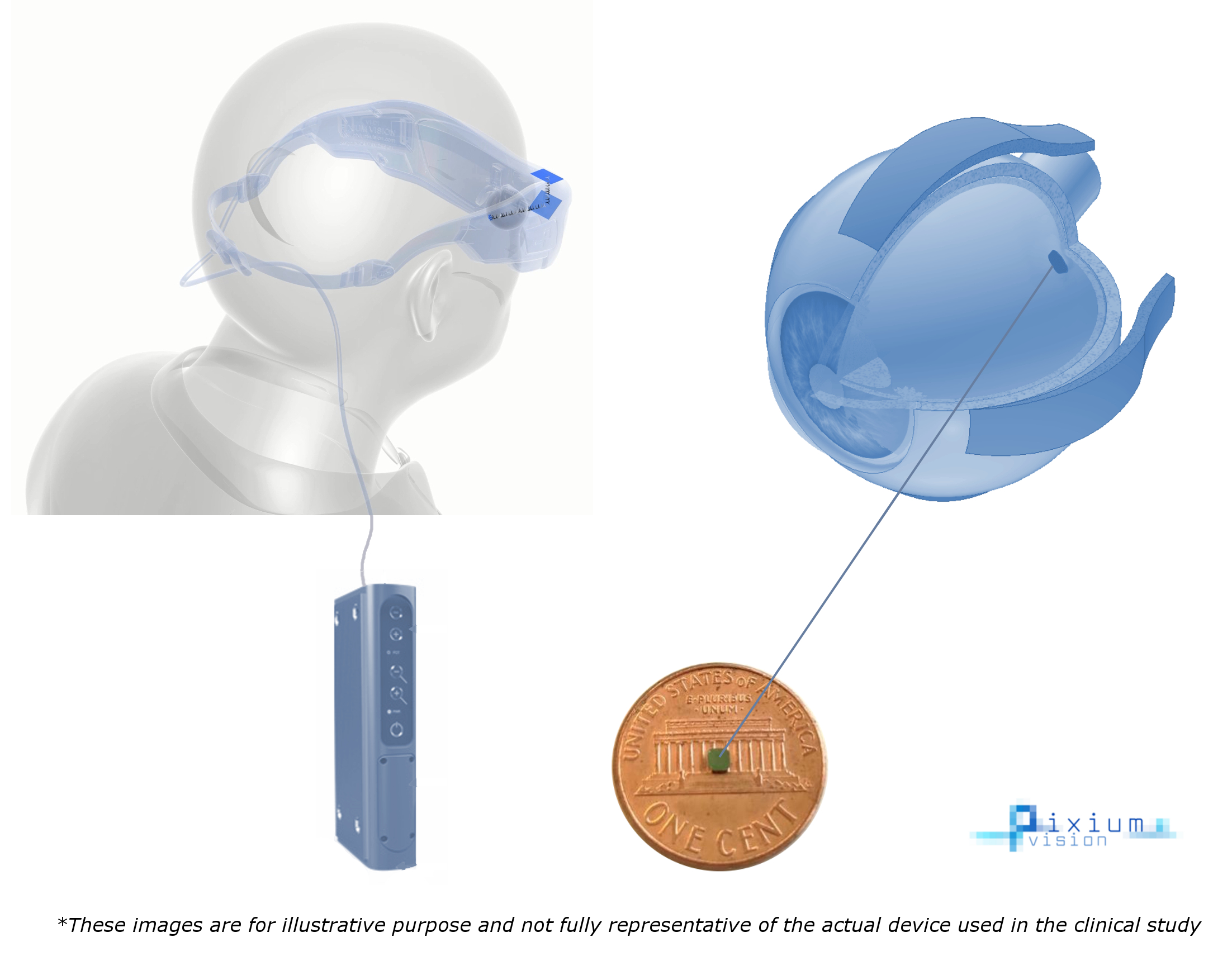 Feasibility Study of Compensation for Blindness with PRIMA System for Dry AMD

This clinical trial is a feasibility study being conducted in 17 sites in Europe and 3 in the United States. The study in France has recruited and implanted the device in 5 patients.  The first implant in France was performed January 25, 2018.  
Eligibility for PRIMA Study
Clinical trial eligibility requirements include (but not limited to)....
Is 60 years or older at the date of inclusion;

Has a confirmed diagnosis of geographic atrophy due to AMD in both eyes;

The study eye has best corrected visual acuity of logMAR 1.2 (20/320) or worse as measured by ETDRS test;

Has an atrophic patch in the study eye including the fovea of at least the implant size (>4.5 mm2 and >2.4 mm in minimum diameter);
On August 30, 2018 Pixium Vision Chief Executive officer Khalid Ishaque, stated: "The successful consecutive activations of PRIMA in all five implanted study patients, combined with the preliminary clinical results and progress with the first implanted patients, are very encouraging for the clinical development of PRIMA."

Pixium Vision Study Data Update
January 8, 2019
Pixium Vision's press release of January 8, 2019 reports their interim 6 month study data of patients with advanced dry AMD: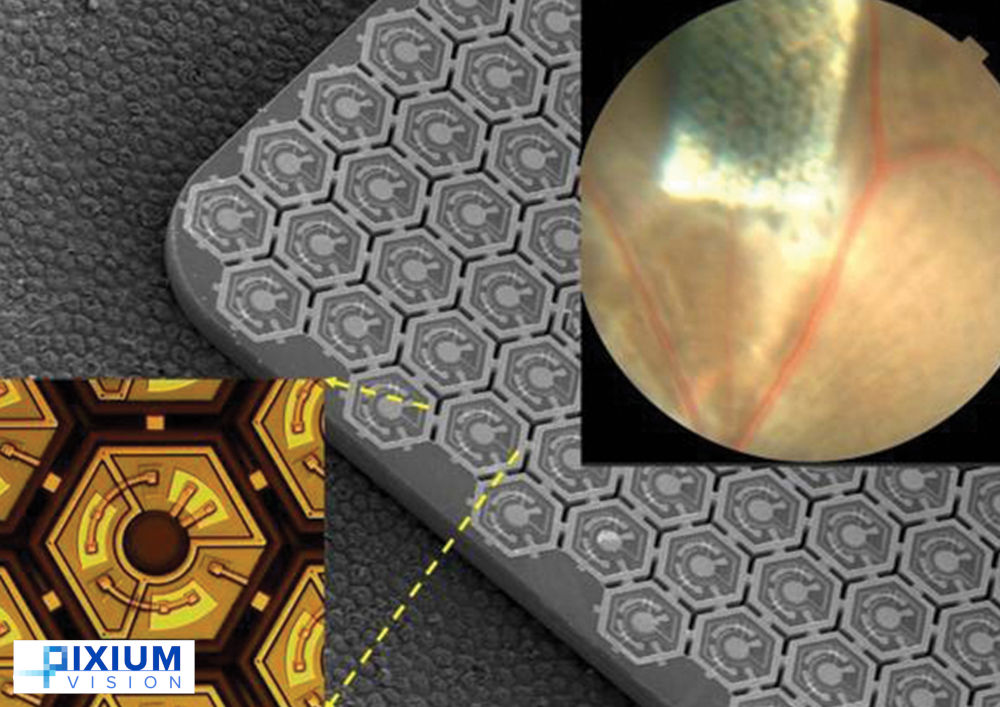 "1.  Implant is well tolerated while preserving residual peripheral vision acuity
 2.  All subjects report light perception in their central visual field
 3.  Majority of patients identifying complex patterns, letters or letter sequences
 4.  Interim positive data enables to prepare the European multi Centre pivotal study"
Here is a short video on how the Photovoltaic Retinal Implant system works:

You can go to www.ClinicalTrials.gov website to learn more about the study here:

Restoration of Central Vision With the PRIMA System in Patients With Atrophic AMD (PRIMAvera) Europe
PRIMA US-Feasibility Study in Atrophic Dry AMD
Go from Macular Degeneration Treatment Breakthrough to Macular Degeneration Research

Go from Macular Degeneration Treatment Breakthrough to WebRN Macular Degneration Home

√ Prevention of Macular Degeneration?
√ Tips for Daily Living?
√ Food Suggestions for a Macular Degeneration Diet?
√ Ideas on Visual Aids to Maximize your Sight?
If you said "yes" to any of the above, sign up for the monthly Macular Degeneration News.