Macular Degeneration Treatment Breakthrough

A macular degeneration treatment breakthrough using the iolAMD lens is transforming the way people see. According to the iolamd website, "iolAMD, also known as the "Hubble Implant", is potentially the greatest breakthrough in the surgical treatment of macular disease in history."

The Hubble telescope was the inspiration behind the development of this new technology, but ophthalmic surgeon Bobby Qureshi and optical physicist Pablo Artal were the team that brought this technology from outer space to the inner eye. The original images from the Hubble telescope were fuzzy and out of focus. But with the help of some otpical physics the images are now cryal clear. This same physics has been applies to the iolAMD lenses. The team developed what is called a hyper-aspheric lens that "reduces the distortion that can be associated with mini-telescope lenses."
How it Works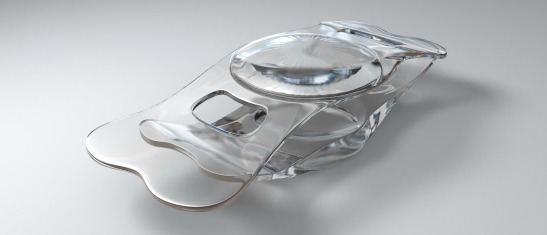 1. Patients are screened in the office of a trained iolAMD physician to identify those who would benefit most from the procedure. 
An improvement in vision during the simulation test indicates that the patient will have improved vision with the new lenses.
2. The procedure is similar to cataract surgery.
A 3 mm, micro-incision is made. The natural lens is extracted and two pliable iolAMd lenses are injected into the eye behind the iris. Because of the tiny incision there is no need for any sutures or stitches. Local anesthetic is all that is needed and the surgery takes around 5" - 10".
3. A new signal is created by the two lenses.

The two lenses provide a telescopic effect with magnification of 1.3x. They also divert the image from the damaged area of the retina to healthier retinal tissue. Patients notice improvement right after the surgery, but generally it takes 1-2 months to experience maximum visual improvement. IolAMD states that Mb>"Depending on the visual potential remaining, iolAMD can restore lost vision enabling patients to drive, see faces and read again - greatly increasing their quality of life."
Benefits of iolAMD
"This is not just the next step but a gian leap in optical technology. It is immeasurably satisfying to have had a role in creating a solution which can benefit such a wide range of people for whom, at the moment, there is no treatment."
Bobby Qureshi, Eye Surgeon, London Eye Hospital
1. Tiny, micro-incision of 3 mm compared to 8-11 mm incision for other implants
2. No sutures or stitches compared to five or more stitches with other macular degeneration surgeries
3. Less time in surgery. Takes 5"-10" compared to an hour long surgery for other implants
4. Improved healing time
5. Better image clarity
6. Less risk of infection and bleeding
7. Benefits wider variety of patients including those with early, intermediate and end stage Dry AMD, established Wet AMD and those with diabetic maculopathy, macular holes, myopic degeneration, and Stargardt's and Best disease
8. Can be performed by any cataract-trained surgeon
9. Uses two lenses to create telescopic effect without distortion
10. Can be implanted in both eyes
A Patient's Story

"My poor vision affected every aspect of my life. I could not thread a needle, see to read, or see my computer. I was afraid to drive. I had to rely on friends and family to do things for me. I couldn't even pluck my eyebrows. My husband spent a lot of time researching, and one day found that the London Eye Hospital were offering telescopic lens implants for AMD, and so I contacted them. When they started to offer the iolAMD lens, they offered it to me as they deemed it ideal for my vision problems. I jumped at the chance, and had both eyes done in March this year. A few days after the first operation, I noticed a huge difference in my vision. It was amazing. The lenses have absolutely changed my life; they have given me back what I had, and, most importantly, my independence. I can read emails, text, thread needles and do anything I want to do! I feel amazing and no longer have to accept that I am going blind. I would recommend it to anyone. My heartfelt thanks goes to a brilliant surgeon and his professional team."
Veronica, An iolAMD patient
This special lens does not stop the progression of macular degeneration but it can help to restore lost vision.  It is available in the U.K., France , Italy and Germany.  iolAMD has regulatory CE approval for Europe but is currently not available in the United States. Preparations are being made for an FDA submission.

"Leading vision charity The Macular Society is now warning patients to speak to their NHS specialist before signing up for the procedure after dozens contacted them with complaints."

Read more: http://www.dailymail.co.uk/health/article-4414330/Would-pay-15-000-miracle-eye-implant.html#ixzz59Fnw3Fkn 


Go from Macular Degeneration Treatment Breakthrough to Macular Degeneration Treatment

Go from Macular Degeneration Treatment Breakthrough to WebRN Macular Degneration Home

Would you like to be updated on:
The Latest Macular Degeneration Clinical Trials?
√ Prevention of Macular Degeneration?
√ Tips for Daily Living?
√ Food Suggestions for a Macular Degeneration Diet?
√ Ideas on Visual Aids to Maximize your Sight?
If you said "yes" to any of the above, sign up for the monthly Macular Degeneration News.