Wet Macular Degeneration Clinical Trials


Macular Degeneration Research Updates for Wet Age Related Macular Degeneration



Wet macular degeneration clinical trials look at new therapies and new combinations of existing therapies.  From oral medications, to eye drops to less frequent eye injections, new therapy options are being researched to improve visual acuity, safety, efficacy and compliance.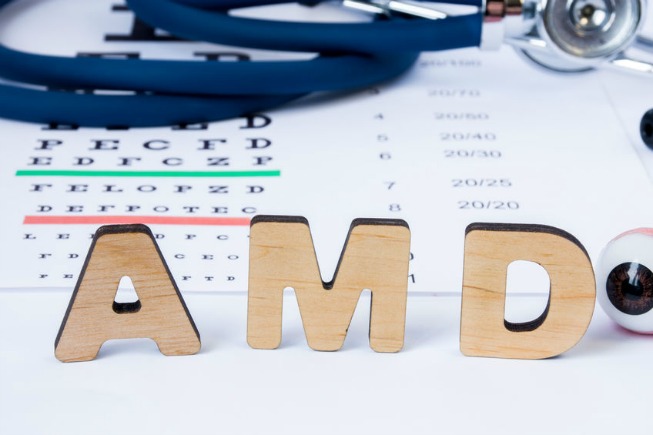 Clinical trials can be interventional, meaning they are looking at new treatment options or observational, which means the study is observing different functions of the eye and how a disease progresses.

You will find the most complete international listing at the National Institute of Health website at www.clinicaltrials.gov.

Here are some listings of wet macular degeneration clinical trials.
OCT Home Monitoring
Not all clinical trials are interventional or focused on treatment. Research can be observational to learn more about a condition or the study can be related to  improved quality of life.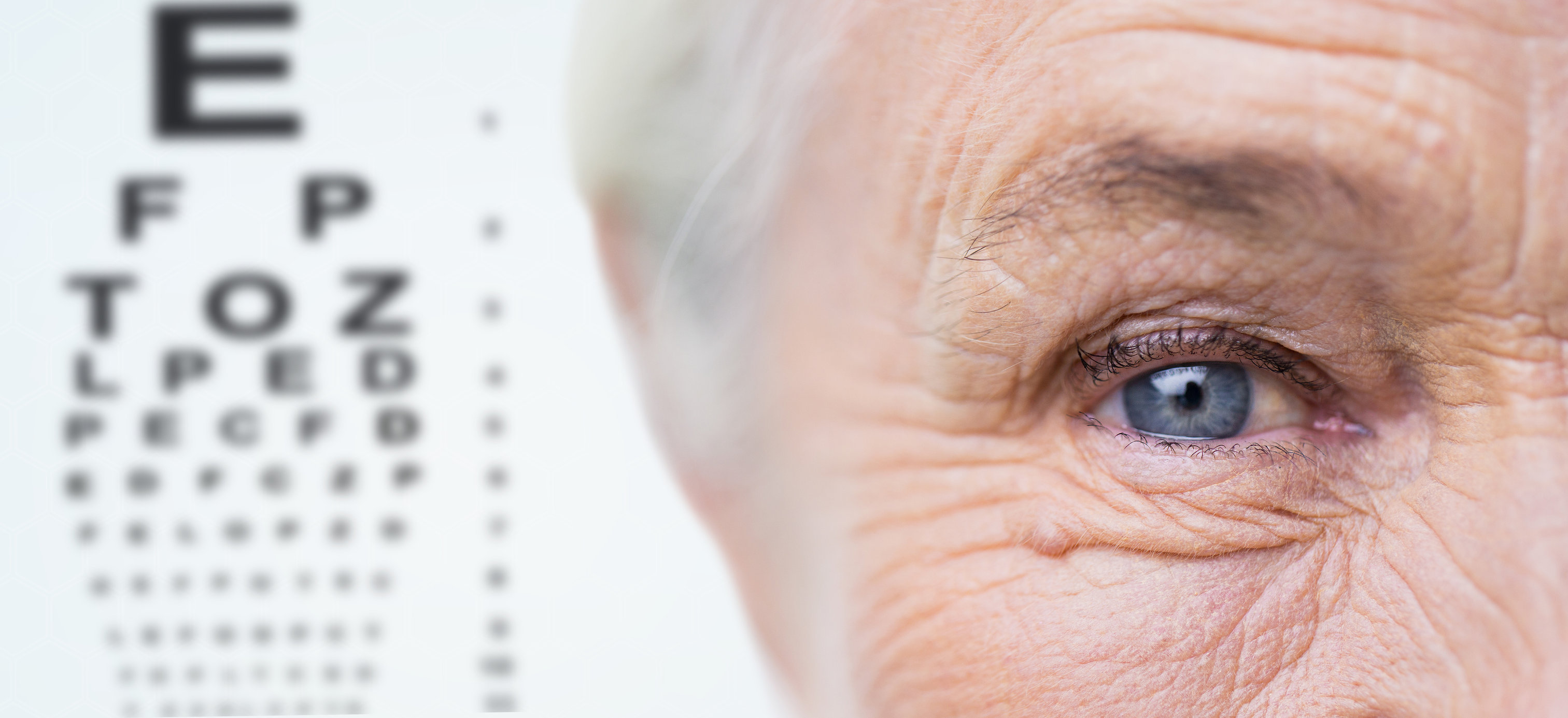 The Home Optical Coherence Tomography Fluid Visualization Agreement Study is one that could make a significant impact on one's quality of life. Optical coherence tomography (OCT) is a noninvasive imaging technology used by eye care professionals to view retinal anatomy and assess the need for treatment.
The ability to home monitor using OCT for vision changes would mean less frequent doctor office visits for patients and their families.  It also means that being able to scan at home the earliest signs of disease changes can be detected allowing for the earliest possible treatment.
"Insights of disease dynamics and treatment response gained from AI-based analysis of up to daily home OCT images provide new opportunities for personalized treatment and potentially better outcomes" said Jeffrey S. Heier, MD, one of the study's principal investigators and director of the retinal service and retinal research at Ophthalmic Consultants of Boston. "Remote monitoring services can help retina specialists extend care to patients' homes and provide timely treatment in the office as needed."

Home OCT Fluid Visualization Agreement Study
Sustained Delivery of Lucentis via Implant
Genentech, which is part of the Swiss company Roche, has reported positive results from their Phase III Archway clinical trial to evaluate the efficacy of an implant that offers a sustained release delivery system over 6 months.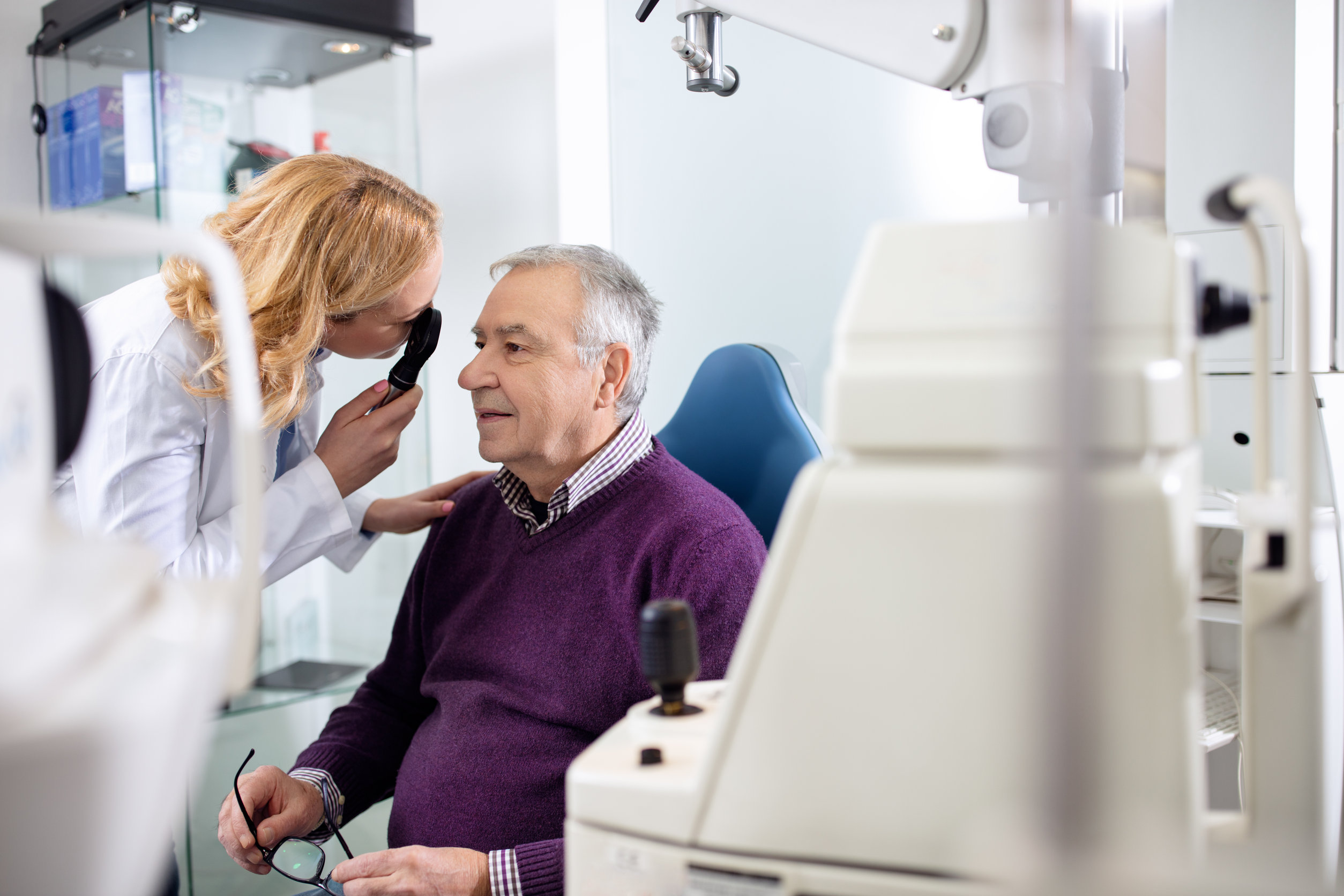 Currently Lucentis is FDA approved to treat wet macular degeneration through monthly eye injections which require regular visits to the eye doctor.  It can be difficult for many patients to comply with these frequent visits to an eye specialist which can compromise the control of the leaky blood vessels under the retina and some find the injections to be uncomfortable or painful.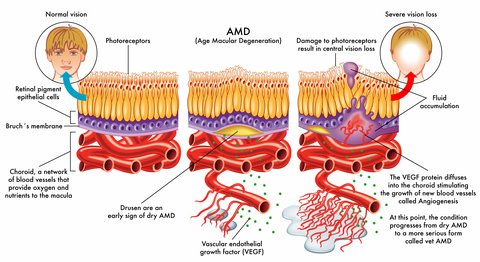 Outcomes of the study show that the refillable eye implant with a continuous release of anti-VEGF, called a Port Delivery System (PDS) allowed the majority of study participants to go 6 months or longer before needing an implant refill.  This is the first time a phase III study has achieved these positive results to allow patients to go this long between treatments.

"The Archway trial met its primary endpoint, demonstrating that patients with PDS who received refills every six months achieved visual acuity outcomes equivalent to those receiving monthly ranibizumab 0.5 mg injections." concludes the latest media release by Roche.

"To be able to offer our patients the outcomes achieved with monthly injections, but with a device that eliminates the need for those monthly injections, is very exciting," said Carl Awh, MD, from Tennessee Retina in Nashville.
Dr. Awh recently reported at the Wet AMD 2 Symposium, "Port Delivery System met its primary endpoint for the treatment of neovascular AMD, and these vision and anatomic results were maintained up to 72 weeks with every-6-months refills in the PDS group."

To learn more about the study go to ...

A Phase III Study to Evaluate the Port Delivery System With Ranibizumab Compared With Monthly Ranibizumab Injections in Participants With Wet Age-Related Macular Degeneration (Archway)
GB-102 Compared to Aflibercept in Subjects With Wet AMD (ALTISSIMO)
The ALTISSIMO study has just finished recruiting their last patient for a total of 56 enrolled participants.  Sponsored by Graybug Vision, Inc. out of Redwood City, California, this Phase 2b study was conducted at 33 sites across the U.S.  The purpose of this wet macular degeneration clinical trial is to compare GB-102 (1 or 2 mg), administered every six months, to aflibercept (Eyelea) administered every two months, in patients who have responded to anti-vascular endothelial growth factor (anti-VEGF) eye injections.

"GB-102 has the potential to help patients control their disease by addressing the treatment burden of wet AMD with a single injection every six months ..." said Arshad M. Khanani, M.D., M.A., Managing Partner and Director of Clinical Research, Sierra Eye Associates, and Clinical Associate Professor of Ophthalmology, University of Nevada.
ALTISSIMO Wet Macular Degeneration Clinical Trial

Oral ALK4290 for Newly Diagnosed Wet AMD
This Phase 2a study evaluated the therapeutic effect and safety of AKST4290 for the treatment of newly diagnosed wet age related macular degeneration.  Twenty-nine patients were given an oral dose of AKST4290 twice per day for 6 weeks.  Positive results were shared at the recent 2019 Retina World Congress that showed patients tolerated the medication well with no adverse events experienced during the 6 week trial.  Improved Best Corrected Vision Acuity of +7 letters gained was seen in 83% of the participants and 21% of the subjects gained > 15 letters.
Karoly Nikolich, PhD, co-founder and chief executive officer of Alkahest, said in a company news release. "Today, the standard of care for this disease involves burdensome intravitreal injections, which can result in under-treatment of patients over time. Alkahest's data show the potential for an orally-administered agent to safely increase visual acuity in nAMD, which would be a true medical advance for patients."
Oral ALK4290 for Newly Diagnosed Wet AMD
ADVM-022 Gene Therapy for Wet AMD
"Gene therapy introduces new genes into cells to either replace a faulty gene or to create new gene expression and, potentially, a therapeutic protein." 
Allen C. Ho, MD; and Robert L. Avery, MD

Gene Therapy Trials for Wet Age-Related Macular Degeneration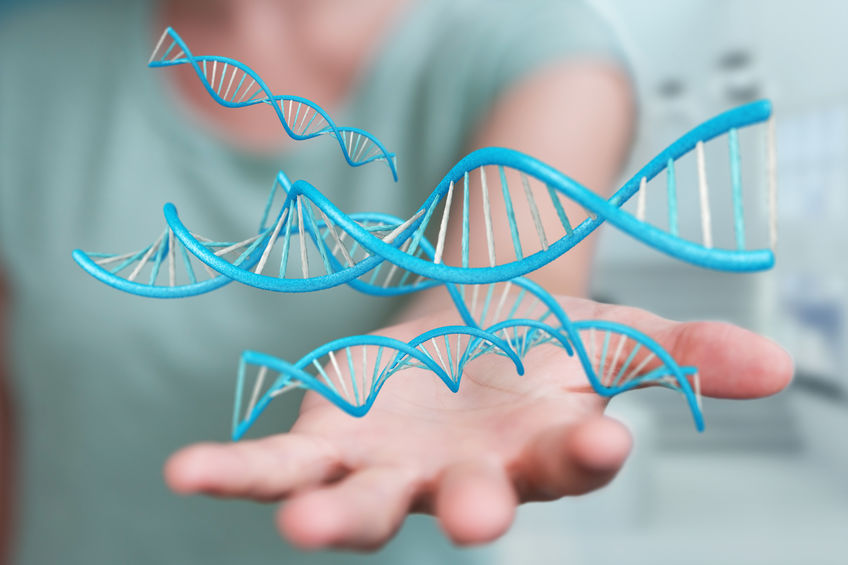 Inherited macular degeneration is the result of a faulty gene or set of genes.  Using gene therapy a "bad gene" is replaced with a "good gene." Success has been seen in damaged recessive genes rather than dominant genes.  Delivery of normal DNA to correct the defective gene puts  a normal version of the gene back into the eye so that the protein that is produced by it is more like a healthy functioning cell.  Potentially one injection directly into the eye will produce results for the lifetime of the patient.

"Gene therapy providing sustained anti-vascular endothelial growth factor levels in the retina following a single injection could drastically reduce the treatment burden and improve visual outcomes."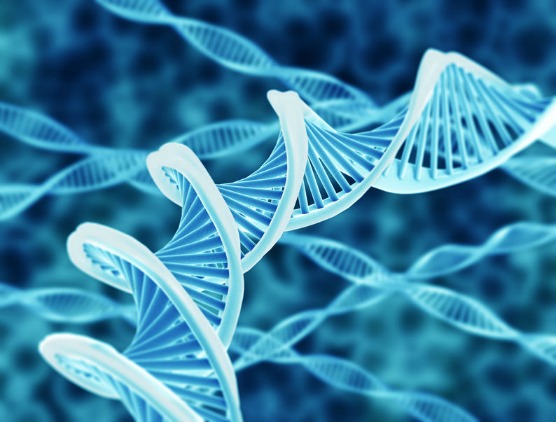 OPTIC is a phase 1 clinical trial of ADVM-022 intravitreal injection gene therapy for wet age-related macular degeneration. This Phase 1 study that will evaluate 2 dose levels in 12 subjects (6 per dose) with active choroidal neovascularization (CNV) in patients with macular degeneration. Because this study is designed to assess the safety and tolerability of a single intravitreal injection of ADVM-022 only a small group of patients are being recruited. 
The sponsor is Adverum Biotechnologies, Inc. a gene therapy company. 

ADVM-022 Gene Therapy for Wet AMD (OPTIC)
OPT-302 in Combination with Lucentis

This wet macular degeneration treatment clinical trial is seeking to see if by adding OPT-302 to ranibizumab (Lucentis) for a 6 month period will improve vision and/or effect the anatomical structure of the retina/macula.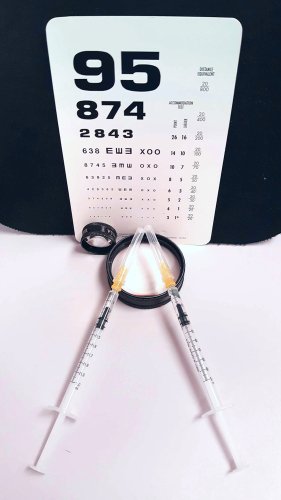 Current wet macular degeneration treatments use anti-vascular endothelial growth factors like Lucentis and Eylea , known as anti-VEGF therapy, to inhibit the growth of abnormal and leaking blood vessels. However these drugs are targeting the suppression of VEGF-A, while OPT-302, developed by Australian bio tech company Opthea, will target and block the effect of VEGF-C and VEGF-D.
According to a recent press release from Opthea,"Combined inhibition of VEGF-A and VEGF-C/-D, has the potential to improve patient response by more effective inhibition of the pathways involved in disease progression."
OPT-302 is a VEGF-C/D inhibitor and the Opthea.com website describes how it works, "OPT-302, blocks two members of the vascular endothelial growth factor family, namely VEGF-C and   VEGF-D, which cause blood vessels to grow and leak. Aberrant blood vessel growth and vascular leakage are hallmarks of several eye diseases including wet age-related macular degeneration (wet AMD) and diabetic macular edema (DME)."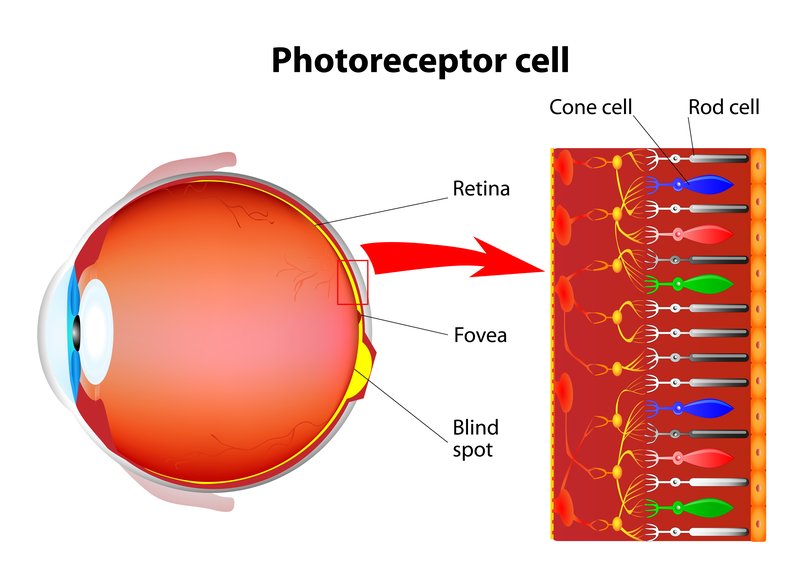 A phase 2b study is recruiting a total of 351 patients who have never been treated for wet (neovascular) macular degeneration at 50 U.S. sites, 50 European sites and six Israeli sites.  The study is a double masked, randomized, sham controlled which means some of the participants will be given the two study drugs while some patients will receive the Lucentis and a sham drug. 
The press release of August 2017 shares, "Opthea previously announced positive results of improvements in visual acuity (VA) and retinal swelling (central subfield thickness and sub-retinal fluid) in the Phase 1/2a study patients that included treatment naïve and prior-treated patients receiving OPT-302 + Lucentis® combination therapy."
You can find the study sites and contact information here:
A Dose Ranging Study of OPT-302 With Ranibizumab
Anti-angiopoietin2 Plus Anti-VEGF
Regeneron Pharmaceuticals and Bayer have teamed up to sponsor a Phase 2 clinical study for those with wet age-related macular degeneration.  The study will evaluate the combined therapy of aflibercept (Eylea) and anti-angiopoietin 2 that will be given to patients as a combined single intravitreal injection. 

Eylea belongs to the category of anti-VEGF drugs and works to prevent the formation of abnormal and leaky blood vessels in the eye. Angiopoietins work together with vascular endothelial growth factor (VEGF) to promote the development of these unusual blood vessels that leak and cause damage to the macula and to ones vision. 
"Bayer is strongly committed to further expanding its ophthalmology portfolio with innovative therapies for patients suffering from vision impairment. Addressing multiple pathways offers potential additional benefit to patients with devastating retinal eye diseases," said Dr. Joerg Moeller, member of the Executive Committee of Bayer AG's Pharmaceuticals Division and Head of Development. "Inhibiting the Angiopoietin 2 pathway is a promising new approach for a combination therapy, and we are looking forward to working on it together with Regeneron."

There will be 3 arms to the randomized double blind study, meaning not everyone will receive the combined therapy. Patients must be 50 years old or older with active choroidal neovascularization in the subfoveal area due to age related macular degeneration.  The five study sites in California, South Dakota, Florida, Indiana and Massachusetts have completed their recruitment.  To find out more about the study and how to contact a study coordinator go to: 
Anti-angiopoeitin 2 Plus Anti-vascular Endothelial Growth Factor Study
Go from Wet Macular Degeneration Clinical Trials to Wet Macular Degeneration Treatment

Go from Wet Macular Degeneration Clinical Trials to WebRN Macular Degeneration Home

√ Prevention of Macular Degeneration?
√ Tips for Daily Living?
√ Food Suggestions for a Macular Degeneration Diet?
√ Ideas on Visual Aids to Maximize your Sight?
If you said "yes" to any of the above, sign up for the monthly Macular Degeneration News.