Macular Degeneration Forum

Welcome to the Free Macular Degeneration Forum! Read, Post or Comment in any category you like.
It is a free service and everyone is invited to join in. No login or registration is required.
Simply click on the link to the macular degeneration forum topic of interest to you.
Your Macular Degeneration Story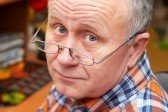 Your macular degeneration journey may be different from everyone else, but there are shared emotions, struggles and triumphs.

Would you like to hear from others with macular degeneration and how it has progressed and how they are dealing with their vision loss?
Click here to share your story or to read about the experience of others with AMD:

Macular Degeneration Prognosis
Frequently Asked Questions

Perhaps you are recently diagnosed with macular degeneration and have lots of questions or you have had your AMD and your vision has recently deteriorated and you are struggling.
The questions you have are probably similar to others who are recently diagnosed or seeking tips for everyday living.
Because I am unable to keep up with the sheer number of questions being asked, I can no longer answer them.  But many others have posted their questions with answers here: 
Go from Macular Degeneration Forum to WebRN Macular Degeneration Home
√ Prevention of Macular Degeneration?
√ Tips for Daily Living?
√ Food Suggestions for a Macular Degeneration Diet?
√ Ideas on Visual Aids to Maximize your Sight?
If you said "yes" to any of the above, sign up for the monthly Macular Degeneration News.