Macular Pigment

The Role of Lutein and Zeaxanthin in Eye Health
The macular pigment (MP) is found in the macula - the center of the retina with the highest concentration found in the fovea.
The MP is made up of several pigments or carotenoids (phytochemicals found in plants) and is responsible for protecting the eye from the harmful effects of free radicals. This pigment also protects the eye from the damaging effects of blue light. MP can be increased through diet and/or supplementation.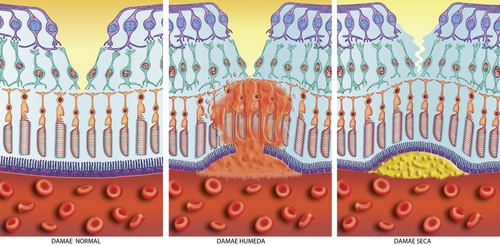 Important Carotenoids

The MP is made of three carotenoids: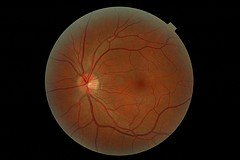 1. Lutein is the main carotenoid in the peripheral retina, making up 67% or greater

2. Zeaxanthin is the main carotenoid in the central macula making up to 75% of the MP
3.  Meso-zeaxanthin

Increasing the concentration of these pigments in the eye may help prevent age-related macular degeneration.
Conversely, if there is a thinning of this pigment, people are more susceptible to the damages of free radicals and blue light.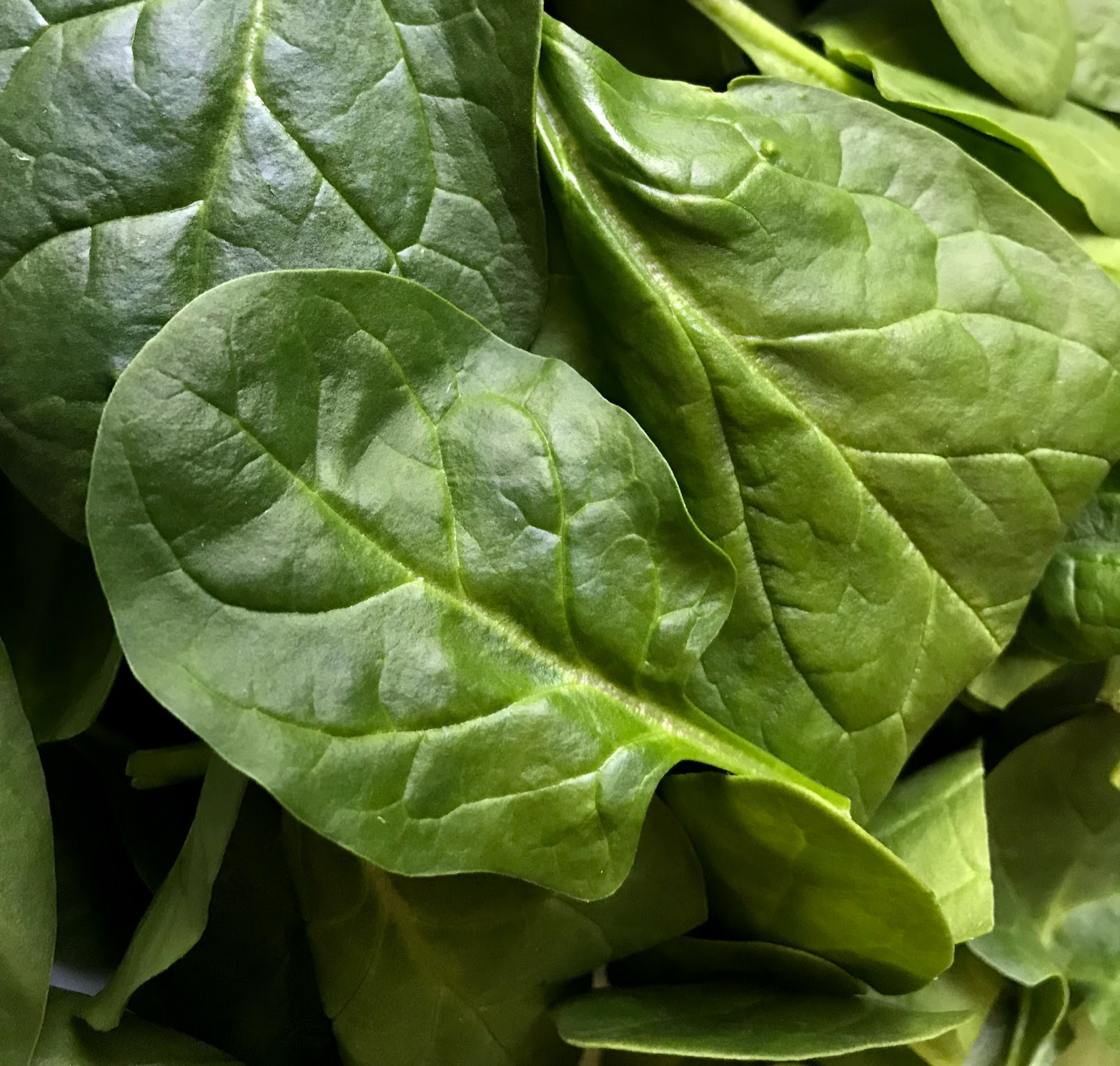 MP can be increased with diet and/or dietary supplements of lutein and zeaxanthin or by including foods high in lutein in your meals. Foods like corn, eggs, and spinach all contain lutein.

Measuring the Macular Pigment

The macular pigment (MP) acts like internal sunglasses, protecting the eyes from damaging effects of light. The density of the MP is an indicator of eye health.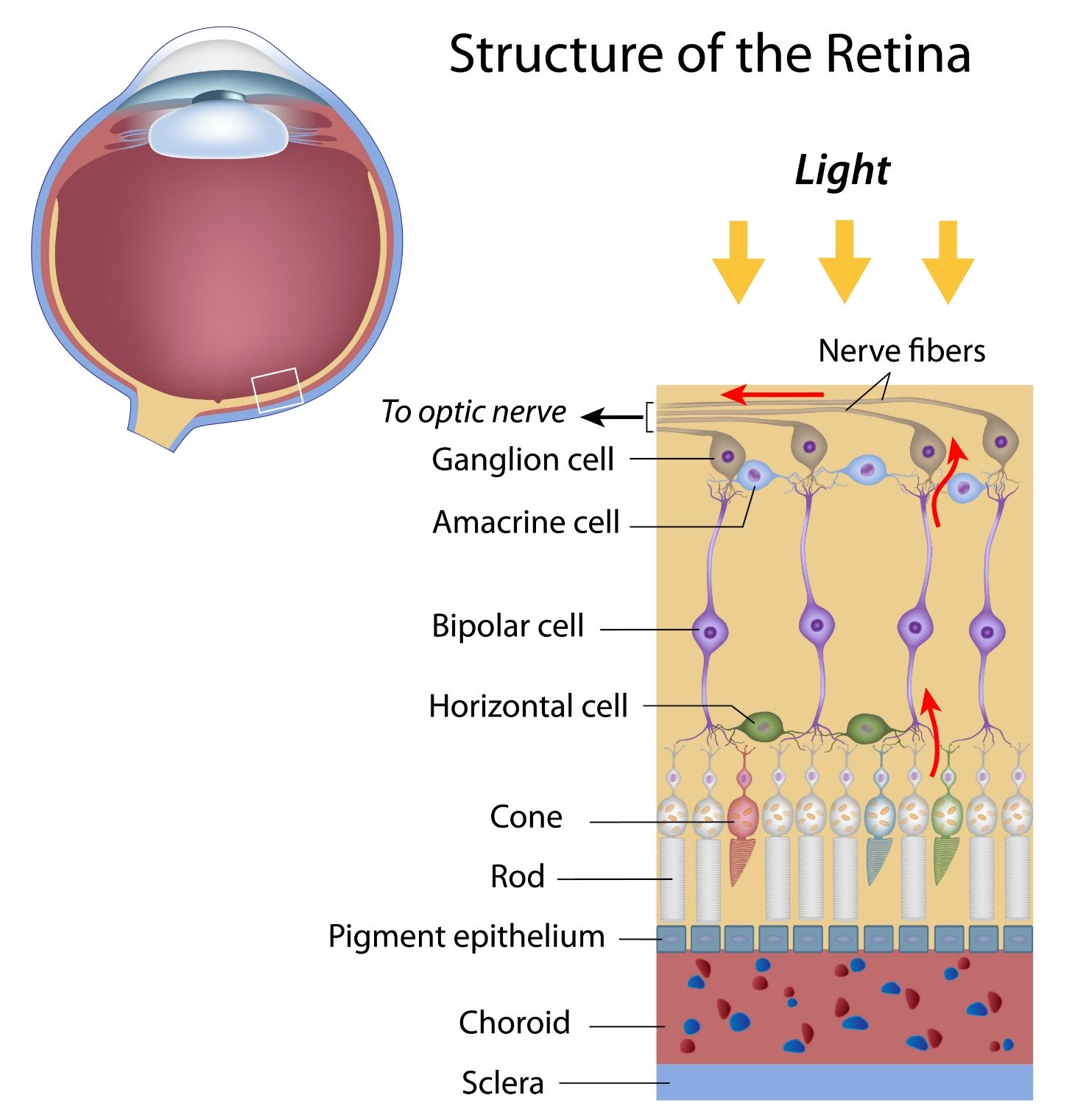 There are now tests that can measure the thickness of the MP which can then indicate which patients are at higher risk for AMD.  Several studies show the relationship of this pigment to the development or progression of macular degeneration.

The Eye Disease Case Control Study looked at 421 cases of wet AMD and 615 matched control cases. This is their conclusion:
Carotenoid levels in the blood were much lower in patients with macular degeneration. "Increasing the consumption of foods rich in certain carotenoids, in particular dark green, leafy vegetables, may decrease the risk of developing advanced or exudative AMD." 
JAMA. 1994 Nov 9;272(18):1413-20. 
"When we compared the amount of MP, which is comprised of lutein and zeaxanthin, present in the eyes of people with age-related macular degeneration to people without the disease, those with the lowest levels of carotenoid accumulation in the outer retina were significantly more likely to suffer from age-related macular degeneration than those with higher pigment levels, " said Dr. John T Landrum, a leading researcher of MP.
One day measuring the MP may be a part of a routine vision screening.

The Role of MP in AMD
Macular Pigment Research

There are several studies that have researched or are researching supplementation and its effect on MP.
1. Enhancement of MP Density by Oral Lutein Supplementation (EMPOLS)
"The primary objective of EMPOLS is an increase in macular pigment density (MPD) after six months supplementation of oral non-compound ester Lutein 10 mg daily, contained in VitaluxPlus®. Primary variable for a significant change will be 10% increase compared to baseline MPD." This study is in Switzerland.
This study in Berne, Switzerland is to determine if there is an increase in MP density after six months supplementation of Lutein 10 mg daily, contained in VitaluxPlus.
2. The Role of MP in Patients With Age-Related Macular Degeneration
This is an observation study in Berne, Switzerland, with the aim of assessing "the peak MP density as well as the MP distribution in relation to the risk for ARMD." 
They hope to identify patients with low MP density and assess the relationship of MP density with the occurrence of age related macular degneration. 
3. Long Term Effects of Lutein/Zeaxanthin and Omega-3- Supplementation on Optical Density of AMD Patients (LUTEGA)
The primary objective of LUTEGA is it to determine the effect of supplementation of lutein/zeaxanthin and omega-3- fatty acids on MP density in patients with non- exudative age related maculopathy. This is taking place in Jena, Germany.
Go from Macular Pigment to Macular Degeneration Prevention

Return to WebRN Macular Degeneration Home

√ Prevention of Macular Degeneration?
√ Tips for Daily Living?
√ Food Suggestions for a Macular Degeneration Diet?
√ Ideas on Visual Aids to Maximize your Sight?
If you said "yes" to any of the above, sign up for the monthly Macular Degeneration News.