Eschenbach Magnifier
An Eschenbach magnifier is a low vision magnifier made by a German company that is well known for its precision made and high quality eye products.
This optical company has been in business for over 90 years and prides itself on introducing innovative and new low vision magnifiers every year. They make a large range of magnification products from hand held magnifiers to a host of different hands free magnifiers.

Hand Held or Hands Free Magnifier?
Eschenbach offers magnifiers in many different styles and for many different purposes. Before selecting a low vision magnifier identify first what purpose it will be used for.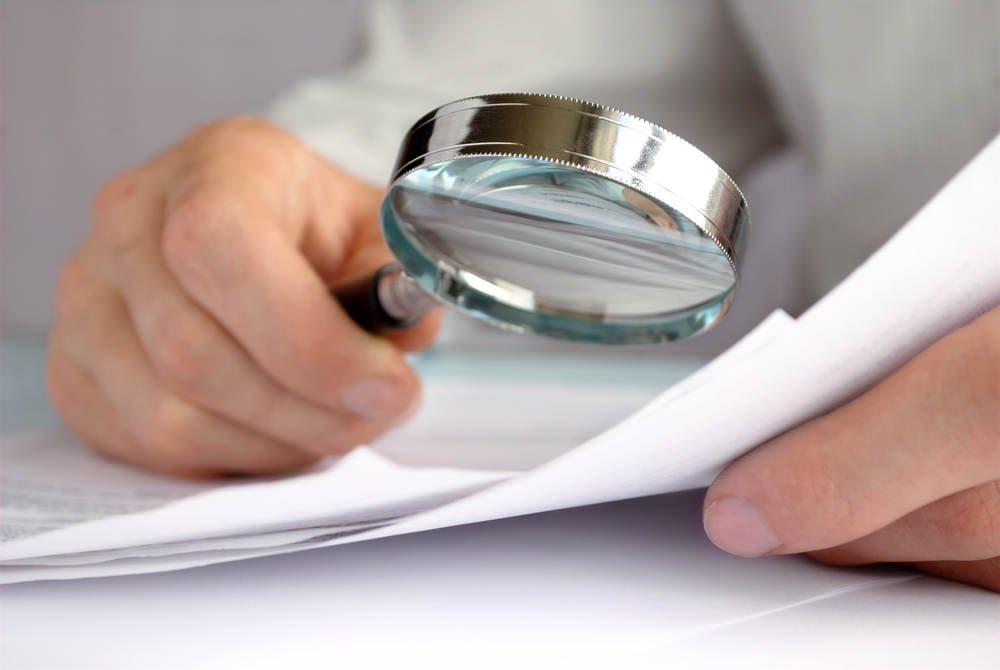 You will need different magnifiers for different tasks. Eschenbach recommends that you then think about:
1. The duration of viewing and
2. The distance of viewing.
"Distance and duration are the two device criteria, more than anything else, that determine the task appropriateness of a given magnifier design."
The duration for your use of a magnifier will be either:
√ For a short-term spotting tasks - engaged in for a maximum of only a few minutes at a time, these tasks include reading menus, reading price tags, looking up a phone number, writing return addresses on envelopes, reading street signs, etc.
√ For extended viewing tasks - engaged in for a longer period of time, these include reading books, newspapers or magazines, watching television, writing letters, etc.
Hand-held, stand and magnifying glasses are available in power ranges from 1x to 10x. Video magnifiers can provide from 5x to as much as 60x magnification.
E-Interview by Tim Gels from Eschenbach
1. Tell us about your company.  What products you offer, where you are located, etc.
Eschenbach Optik is a leading manufacturer of high quality magnification solutions for those with vision loss due to macular degeneration and other eye conditions. Our comprehensive product line includes hand-held, stand and spectacle magnifiers, telescopic vision aids, absorptive (tinted) glasses, as well as electronic or video magnifiers that can be used for near, intermediate or distance tasks.
Our products complement surgical or therapeutic treatments (if available) for macular degeneration and other eye diseases and helps maximize one's remaining vision. Eschenbach sells these products to eye care and vision rehabilitation professionals who then offer them to their visually impaired patients. Our worldwide headquarters was founded in 1913 and is located in Nuremburg, Germany and our North American subsidiary is located in Danbury, Connecticut.
A Different Magnifier
2. What makes an Eschenbach magnifier different from other low vision magnifiers?
In short, Eschenbach's products are different due to their quality, superior features and innovative designs. Eschenbach prides itself on manufacturing quality products and as such, is able to offer a lifetime warranty on its hand-held and stand magnifiers. We are the leading innovator in the low vision industry with many of the most cutting edge products and features.
For example, our patented cera-tec® lens coating makes lenses nearly glass hard so scratching is minimized by 50% versus other brands.
Plus, we were the first low vision company to introduce ultra-thin diffractive lenses which are 1/3 the thickness of ordinary lenses.
And finally, Eschenbach has made some of the most innovative new products on the market including our
2.1X Eschenbach Max TV Glasses Distance Viewing
and 5X Eschenbach Powerlux LED Stand Magnifiers. Two products that are recipients of prestigious design awards such as the Red Dot award.
Stand Eschenbach Magnifiers
3. Let's talk about stand magnifiers. What is a stand magnifier and what tasks would it be used for?
Unlike hand-held magnifiers which are held in your hand above an object being viewed, stand magnifiers actually sit on top of the object being viewed with no distance between the lens and object.
The most familiar type is the dome design that looks like a paperweight. There are a variety of types (some with illumination, some with an open base for writing, some in a more comfortable rectangular shape, etc.), but they are all used for near tasks that are short or long-term in duration.
The most common tasks for which stand magnifiers are used include reading magazines, books or newspapers, especially the small print found in stock pages or box scores in the sports section.
Eschenbach Magnifier Styles
4. Tell us about the different styles, strengths and features of your stand magnifiers.
Eschenbach carries a wide range of stand magnifiers in magnifications ranging from about 1.8x up to 12.5x.
Our System Vario line includes an assortment of 9 separate lens heads and 4 different handles allowing users to select the magnification and illumination option that is best for their eye condition and viewing goals. Other illuminated options include our popular Powerlux, Makrolux and Scribolux products and for those who don't need added illumination, our Bright Field and Bar Magnifiers are ideal.
What Power or Strength?
5. Can you provide some guidance as to how someone with macular degeneration would determine what strength magnifier would be best for them?
Because there are so many variables in terms of the severity and progression of the underlying eye disease, the user's visual acuity and contrast sensitivity as well as the distance and duration of the task for which the magnifier is needed, the best solution is to see a low vision professional for proper guidance on selecting among the hundreds of low vision aid options available.
A low vision professional is an eye care or vision rehabilitation professional who is trained in the evaluation and management of those with low vision. Through a low vision evaluation, they can to help maximize your remaining vision by determining what magnification level, illumination option, and type of device is best for your visual goal. For example, one person looking for help in reading a bible at home who has a more severe stage of macular degeneration might need a video magnifier that provides variable magnification up to 10x, while another person looking for help in reading menus in a dark restaurant who has a less severe form may only need a 3x illuminated pocket magnifier.
Another person with macular degeneration may just want to see their TV better, especially the ticker tape on the sports channel, and a MaxTV Galilean telescope might be best for them. Even though all 3 people have the same eye disease (macular degeneration), they each need different magnification solutions because their individual condition and goals are different.
And, as it turns out, many people actually need more than 1 device (the average is between 3-5 devices) since each product is ideal for select tasks. A low vision professional is best qualified to help determine which devices are best for your goals and can even demonstrate the device to you in their office to make sure it works for you and your specific goal.
How to Use a Stand Eschenbach Magnifer
6. How would you instruct someone in the use of a stand magnifier to get the best focus and clarity.
Depending on the magnification (lower powered magnifiers are easier to use), users just need to keep the stand magnifier on the page being viewed and make sure they keep their eye-to-lens distance at the required level (a low vision professional can provide that guidance).
There is no focusing required — just move the stand magnifier across the page and the letters will be magnified!
Other types of low vision devices (telescopes, video magnifiers, hand-held magnifiers, etc.) tend to require additional training, but stand magnifiers are generally easier to use than the other categories of devices because of this lack of need to focus.
7. If someone was interested in finding out more about your low vision magnifiers or to purchase one who would they contact?
Our website www.Eschenbach.com is a great resource for those with vision loss due to macular degeneration or other eye diseases. It includes a comprehensive product section sorted by category. Although some of our products are available for sale directly to the consumer, most are available only through an eye care or vision rehabilitation professional since they are best qualified to properly identify the best product for a specific user's needs.
To find one of these professionals near you, just click on the "About Us" option on the website, select "Find a Low Vision Professional" and then type in your Zip / Postal Code. If the search doesn't provide a low vision professional close to you, just send us an email through our "Contact Us" option and a local Territory Manager will contact you with the name of one near you.
Macular Degeneration Magnifier Styles
The 4 main styles of magnifiers offered by Eschenbach are:
Handheld
Stand
Glasses
Telescopic
Video
An illuminated or lighted magnifying glass provides several benefits. It provides a bright LED light for easier reading when there may not be enough ambient light - such as a dark restaurant or a dimly lit corner of a store. The second reason is that with more light there is less need for magnification. So you can use a smaller power magnifier which then gives you a larger view or field of vision.
You will find that these low vision magnifiers are more expensive than other brands. There are two reasons for this - one is their high level of optical quality, which translated means there is no distortion when looking through the magnifier. When looking through a cheaper magnifier you may notice some distortion around the edges of the viewing area. Secondly the lenses have a special coating that protects it from scratches - which again means that they last longer and don't need to be replaced like other cheaper magnifiers.
Here is the Review of one Amazon shopper for the Eschenbach 12.5X Led Illuminated Hand Held Magnifier
"I have used an Eschenbach magnifier for years. I have macular degeneration, and can't read price tags or the phone book without this device. The LED version is not only very bright, it used less electricity, so the batteries last longer. The new version has a much better battery compartment than the previous.
Amazon carries a wide selection of Eschenbach Made Magnifiers:
Go from Eschenbach Magnifier to Lighted Magnifiers 

Go from Eschenbach Magnifier to WebRN Macular Degeneration Home
Would you like to be updated on:

√ The Latest Macular Degeneration Clinical Trials?

√ Prevention of Macular Degeneration?
√ Tips for Daily Living?
√ Food Suggestions for a Macular Degeneration Diet?
√ Ideas on Visual Aids to Maximize your Sight?
If you said "yes" to any of the above, sign up for my monthly Macular Degeneration News.
√ Prevention of Macular Degeneration?
√ Tips for Daily Living?
√ Food Suggestions for a Macular Degeneration Diet?
√ Ideas on Visual Aids to Maximize your Sight?
If you said "yes" to any of the above, sign up for the monthly Macular Degeneration News.