Dry Macular Degeneration Clinical Trials

Dry macular degeneration clinical trials are becoming more available as new treatments and earlier intervention is being researched. From nanosecond laser therapy of macular drusen to eye injections, these clinical trials treat patients that have intermediate to advanced dry AMD. There are several things you will want to know when considering a clinical trial.

1.  Where is the Study Being Conducted
The clinical trials that are listed at www.clinicaltrials.gov include studies that are offered in the United States as well as abroad. So it is important to look at the location of the study.   Often the study will have several study locations. 
2.  What Phase Is the Study In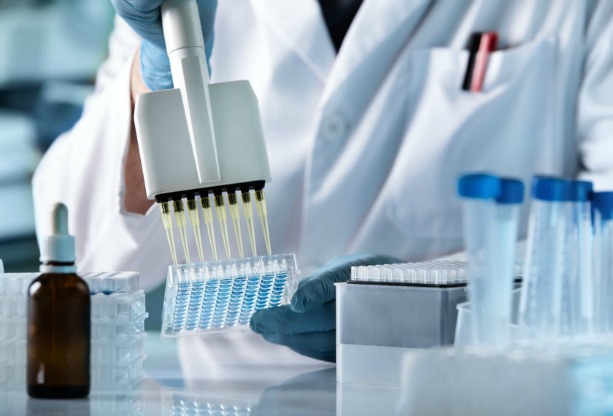 There are four phases of clinical trials. Phase 1 is the first stage that focuses on safety and recruits the smallest number of participants,  while a Phase 2 is looking more at the effectiveness of the therapy.
A Phase 3 will recruit a larger population and will continue to look at safety and effectiveness and may also evaluate different therapeutic dosages.

Here is a sampling of some current dry macular degeneration clinical trials:
Safety and Tolerability of RPESC-derived RPE Transplantation in Patients With Dry Age-related 

Macular Degeneration

 (AMD)
Grown from human eyes donated to eye banks, the Luxa cells are different because they are derived from adult stem cells that are normally present in the adult human eye.   
The RPESC-RPE-4W cells used in the Luxa trial are obtained from donated eyes deposited in eye banks. Cells obtained within 36 hours of the donors' passing are used to make cell banks that are expanded and frozen for subsequent transplantation.
"If we can successfully repair the RPE layers by cell transplantation, we can potentially provide meaningful improvement in vision and in the lives of patients suffering from dry AMD, which is our goal."
Jeff Stern, MD, PhD, scientific co-founder of Luxa and the Neural Stem Cell Institute

Safety and Tolerability of RPESC-derived RPE Transplantation in Patients With Dry Age-related Macular Degeneration (AMD)
Restoration of Central Vision With the 

PRIMA

 System in Patients With Atrophic AMD 
Pixum, a Paris based company has developed a system that may enhance vision by stimulating degenerated photoreceptor cells in patients with advanced dry macular degeneration. The system called Photovoltaic Retinal Implant (PRIMA) consists of 4 components.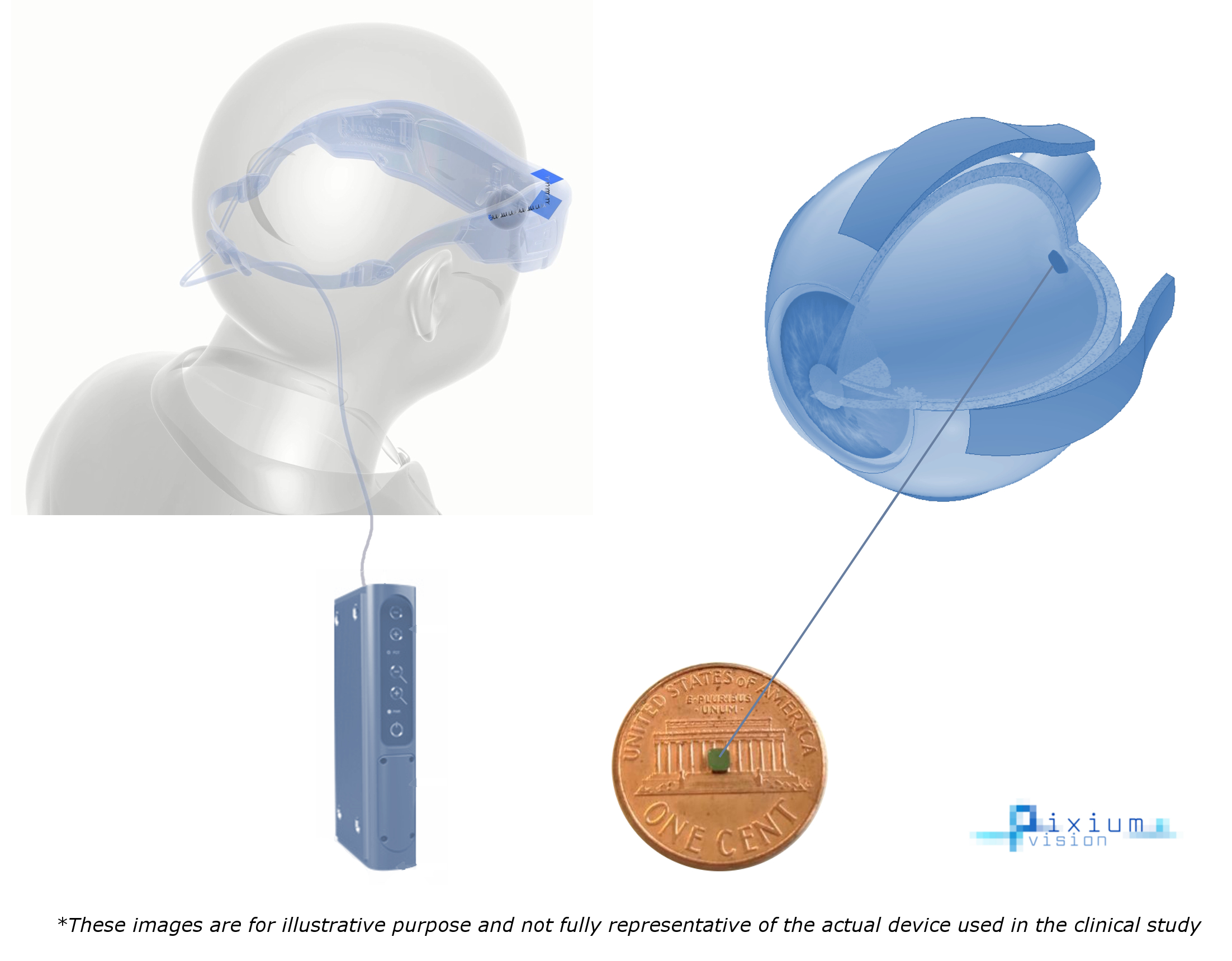 1.  A pair of glasses that include a miniature camera and a data transmitter

2.  A miniature wireless subretinal chip
3.  A pocket size digital signal processor that transforms light into electric signals
4. Software that can be individualized for each patient
This clinical trial is a feasibility study being conducted in France, Germany and the United States. The study in France has recruited and implanted the device in 5 patients.  The U.S. clinical trial will implant up to 5 participants at Pittsburgh UPMC Eye Center or Bascom Palmer Eye Institute of Miami.
The first implant in France was performed January 25, 2018.  On August 30, 2018 Pixium Vision Chief Executive officer Khalid Ishaque, stated: "The successful consecutive activations of PRIMA in all five implanted study patients, combined with the preliminary clinical results and progress with the first implanted patients, are very encouraging for the clinical development of PRIMA. We look forward to reporting on the continued progress of the feasibility study, including the interim six-months combined follow-up data for the five patients, and the next phases of clinical development of PRIMA in Europe and in the United States."
Here is a short video on how the Photovoltaic Retinal Implant system works:
You can go to www.ClinicalTrials.gov website to learn more about the study here:
Restoration of Central Vision With the PRIMA System in Patients With Atrophic AMD (PRIMAvera)
Feasibility Study of Compensation for Blindness With the PRIMA System in Patients With Dry
PRIMA US-Feasibility Study in Atrophic Dry AMD
Mitochondria and Macular Degeneration
"Mitochondrial dysfunction is believed to be a significant contributor to the progression of dry AMD, making the mitochondrial network an attractive target to improve retinal function and mitigate disease burdens in this patient population."
ReCLAIM-2 is a phase 2, randomized, double-masked, placebo-controlled clinical study to evaluate the safety, efficacy and pharmacokinetics of subcutaneous injections of elamipretide in subjects with dry AMD with geographic atrophy.
The study just completed enrollment with 176 patients. "The primary endpoint of the 48-week study will measure the low-luminance best-corrected visual acuity, which assesses visual function under low light conditions meant to represent dusk or indoor (artificial) lighting. Secondary functional endpoints are change in low-luminance reading acuity, best-corrected visual acuity (BCVA).  Secondary imaging endpoints assessing the rate of progression of the disease include GA area as measured by fundus autofluorescence and optical coherence tomography."
ReCLAIM-2 Study to Evaluate Safety,Efficacy & Pharmacokinetics of Elamipretide in Subjects With AMD
Maculaser

Maculaser is a unique laser treatment that uses heat in the back of eye with near-infrared laser and very precise temperature control.  Unlike most other macular degeneration research and treatment, the goal of this form of treatment is to provide early intervention to prevent the progression of  dry or wet age related macular degeneration.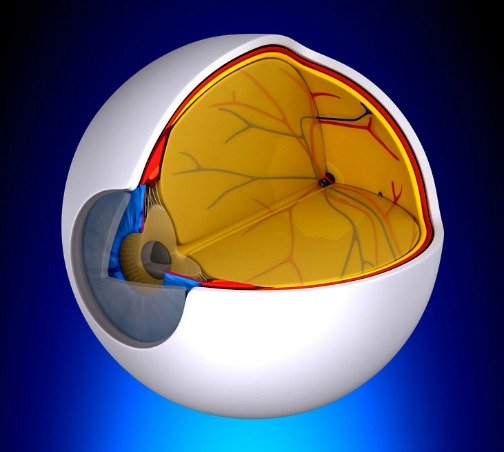 Developed by researchers at Aalto University in Espoo, Finland, the controlled heat will stimulate the natural healing process. "The heat treatment of the fundus is not a new invention, but until now, it has not been possible to monitor the temperature of the retinal pigment epithelium, while the treatment is administered.  This is essential in order to avoid damage to the tissues being treated," explains researcher Teemu Turunen. Treatment takes about a minute and would be given every few months.  The research has been shown to be effective in mice and pigs. Preclinial testing has begun and the design, construction and commercialization  of the device is currently underway.

Fast Track for this Dry Macular Degeneration Treatment Breakthrough
Gemini Therapeutics Announces FDA Fast Track Designation Granted for GEM103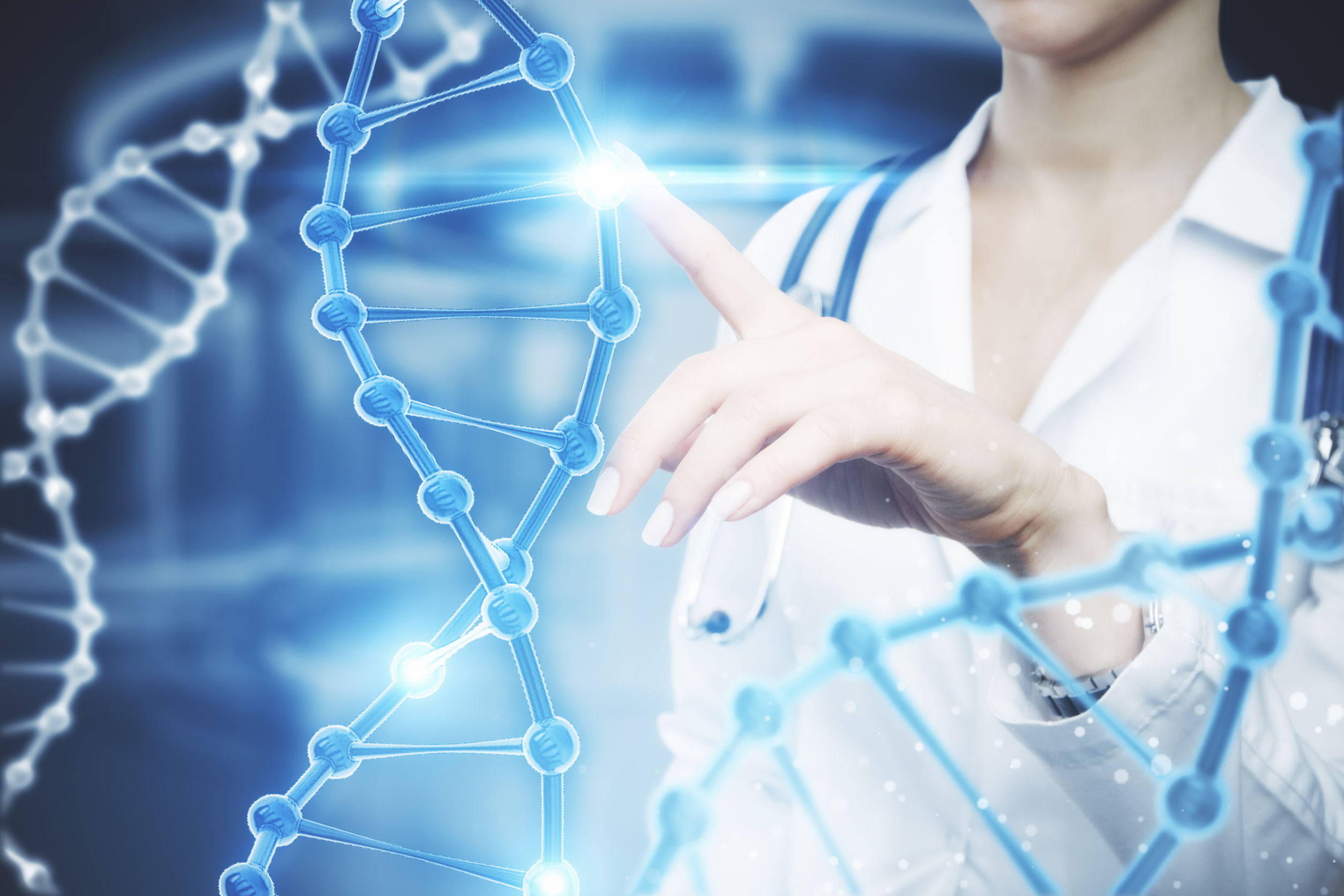 A Multiple Dose Study of Repeat Intravitreal Injections of GEM103 in Dry Age-related Macular Degeneration
First in Human Study to Evaluate the Safety and Efficacy of GT005



An ophthalmology company that's developing gene therapies in the UK called Gyroscope Therapeutics has launched a Phase I/II clinical trial to slow the progression of central vision loss in patients with late stage dry AMD.  The basis of their research involves the cascading effects of what is called the Complement System - complement system proteins, complement activators and complement regulatory proteins. These molecules stimulate and trigger inflammation and the progression of macular degeneration.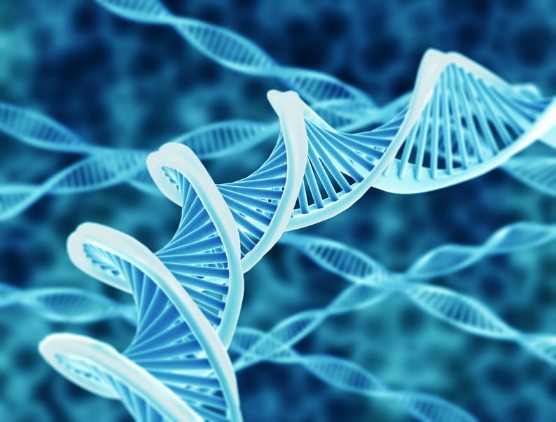 Recent genetic studies have identified and shown that there are gene variants that trigger an overactive complement system which is associated with the degeneration of the macula and progression of AMD.

On September 22, 2020 Gyroscopes Therapeutics Limited announced that the U.S. Food and Drug Administration (FDA) has granted Fast Track designation to GT005 for the treatment of geographic atrophy (GA). "Dry AMD is a life-altering diagnosis and there are currently no FDA-approved medicines available. Research suggests people with dry AMD who have certain CFI mutations that correlate with low CFI levels in the blood have a higher risk of developing AMD,1" said Nadia Waheed, M.D., MPH, Chief Medical Officer. "We are pleased to receive Fast Track designation for our investigational gene therapy for this high-risk group. We look forward to working with the FDA as we advance our clinical program evaluating the safety and effectiveness of GT005."
The multi-center study in the United Kingdom and Boston, Massachusetts will "evaluate the safety, the dose response and efficacy (anatomical and functional visual outcomes) of two doses of GT005 administered as a single subretinal injection in genetically defined subjects with Macular Atrophy due to Age-related Macular Degeneration (AMD)."
First in Human Study to Evaluate the Safety and Efficacy of GT005 Administered in Subjects With Dry AMD
GT005 is also being evaluated in a Phase II clinical trial called EXPLORE.
EXPLORE: A Phase II Study to Evaluate the Safety and Efficacy of Two Doses of GT005

APL-2 Therapy in Patients with Geographic Atrophy 
Robin Guymer, ophthalmologist, retina specialist and deputy director of the Centre for Eye Research Australia is also the principal investigator of the Study of APL-2 Therapy in Patients with Geographic Atrophy (FILLY).  

With 40 testing sites in the United States and Australia, 246 patients were recruited to receive either monthly or every other month eye injections of a new compound APL-2 for 12 months. 

Eligible patients had a diagnosis of geographic atrophy, (GA) due to macular degeneration. 
Phase 2 clinical trial results report, "Patients were given injections either monthly or every other month for 12 months, resulting in a reduction in GA lesion growth of 29 per cent and 20 per cent respectively, compared to control patients.
Additionally, in a post hoc analysis, a greater effect was observed during the second six months of the study: a reduction in GA lesion growth rate of 47 per cent with monthly administration, and a reduction of 33 per cent with every other month administration. Based on these positive results, Apellis plans to proceed with Phase 3 studies as soon as possible."
APL-2 Therapy in Patients with Geographic Atrophy
Antibiotic to Treat Advanced Dry AMD
The National Eye Institute is looking to see if a common antibiotic, minocycline, will help those with geographic atrophy. (GA).

Dry macular degeneration has a slower progression of central vision loss due to the degeneration and loss of the retinal pigment epithelial (RPE) cells and photoreceptors in the macula.
According to the description from ClinicalTrials.gov, "While the etiology of GA is not completely understood, inflammatory processes involving the activation of resident immune cells of the retina called microglia is likely to contribute. Minocycline inhibits the activation of microglia which produce inflammatory factors implicated in GA development. The objective of this study is to investigate the safety and possible efficacy of oral minocycline in patients with GA."
Forty participants who have GA in one or both eyes will be enrolled in the study. A 100 mg dose of minocycline will be taken twice daily for 36 months.   To find out more about this study visit:
Evaluation of Oral Minocycline in the Treatment of Geographic Atrophy Associated With Age-Related Macular Degeneration
Non-Damaging 

Photothermal Therapy

 for Dry AMD
The sponsor and collaborator of this dry macular degeneration clinical trial are Stanford University and Bascom Palmer Eye Institute.  Eligible participants must be at least 60 years old and have dry macular degeneration and "large high-risk drusen."  The goals of the study as stated by ClinicalTrial.gov are:
1.  To determine if this treatment will reduce macular drusen volume 

2.   Whether treatment will improve visual acuity
3.    If treatment will reduce the risk of conversion to advanced age-related macular degeneration defined as development of choroidal neovascularization (wet macular degeneration)  or geographic atrophy.
Here is a short video explaining how the non-damaging laser unit called Pascal Laser Endpoint Management System can be used in retinal diseases without tissue damage.
This macular degeneration study is a double blind placebo controlled study meaning that  participants will be randomized to receive the photo thermal therapy and others a "sham" laser treatment. 
Non-Damaging Photothermal Therapy of Non-exudative Age Related Macular Degeneration
A Safety Study of CNTO 2476 in Patients With AMD (Umbilical Cord Blood)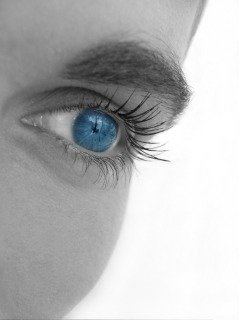 This clinical trial will evaluate the safety and response to one-time subretinal administration of Human Umbilical Tissue-Derived Cells (CNTO 2476) in patients who are experiencing vision loss due to geographic atrophy from dry macular degeneration.
Participants need to be 50 years old or older with a confirmed diagnosis of geographic atrophy in both eyes.
The sponsor is Janssen Research & Development, LLC and the study sites include Arcadia, California and Philadelphia, Pennsylvania.
Evaluate Treatment With ORACEA® for Geographic Atrophy

ORACEA® is the name of the medication that is to be given as a capsule daily for 24 months at a dose of 40 mg.
To be eligible the patient needs to be 55 Years to 85 years old with a diagnosis of geographic atrophy as a result of dry macular degeneration in at least one eye.
There are several study center sites from Texas to Connecticut.

Evaluate Treatment With ORACEA® for Geographic Atrophy
Research for dry macular degeneration involves early intervention before vision begins to deteriorate and late intervention for those who have the advanced dry form of geographic atrophy.

Go from Dry Macular Degeneration Clinical Trials to Dry Macular Degeneration Treatment

Go from Dry Macular Degeneration Clinical Trials to Macular Degeneration
√ Prevention of Macular Degeneration?
√ Tips for Daily Living?
√ Food Suggestions for a Macular Degeneration Diet?
√ Ideas on Visual Aids to Maximize your Sight?
If you said "yes" to any of the above, sign up for the monthly Macular Degeneration News.