Saffron Benefits To The Eyes
Saffron benefits to the eyes are the result of high concentrations of natural carotenoids that can help protect the lens and the retina of aging eyes.

Saffron for Macular Degeneration:
Super Spice for Eye Health

There is a lot of buzz around saffron and its ability to support optimal eye health. It's anti-inflammatory and anti-oxidant properties help to restore structure and function of retinal cells.
Dr Mahmood Piraee, the founder of Groupe Persavita Inc, (Montreal, Canada), is  a registered pharmacist in Quebec, Canada who subsequently completed a PhD in molecular and cellular biology (Dalhousie University, Halifax, Canada).  He shares with us how eye health nutrients may protect the retina and the lens of the eye from damage caused by oxidation.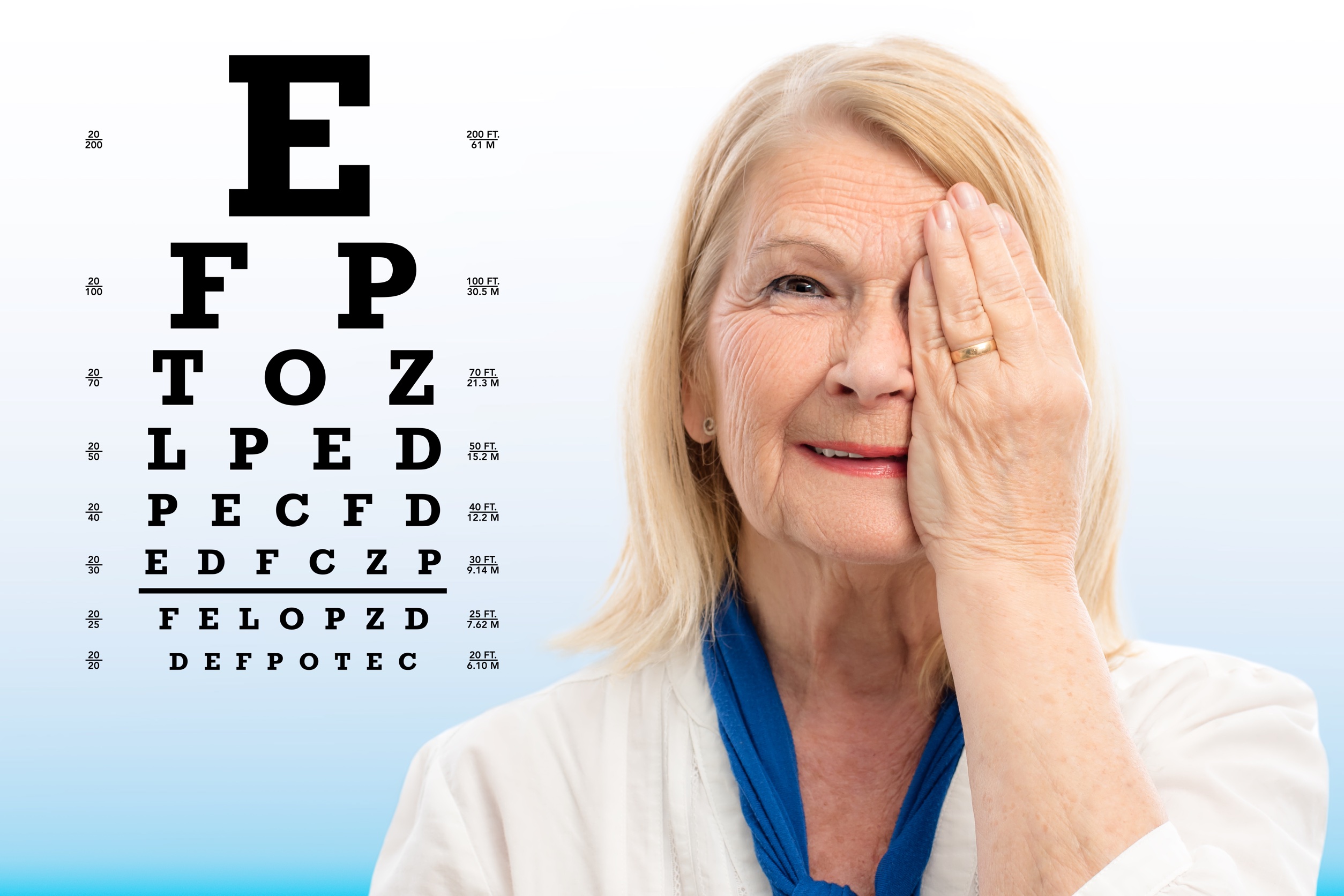 In the retinal tissue, because of its high metabolic rate and presence of light, the production of reactive oxygen species (ROS), that are the cause of tissue oxidation reaches high levels in physiological conditions. In healthy conditions the production of ROS is under control to help prevent tissue damage.
With age or in pathological conditions, this equilibrium is disrupted and damage to the photoreceptors start to happen. More damage will produce more ROS and this will eventually lead to inflammation which then accelerates the progression of the pathology.
Oxidation and Inflammation of the Retina
Age-related macular degeneration (AMD) is a human visual disease that is caused by oxidative stress and inflammation. Targeting free radicals and controlling inflammation have become important in preventing and treating AMD. Particularly for dry AMD the use of antioxidant vitamins and carotenoids has become standard of care.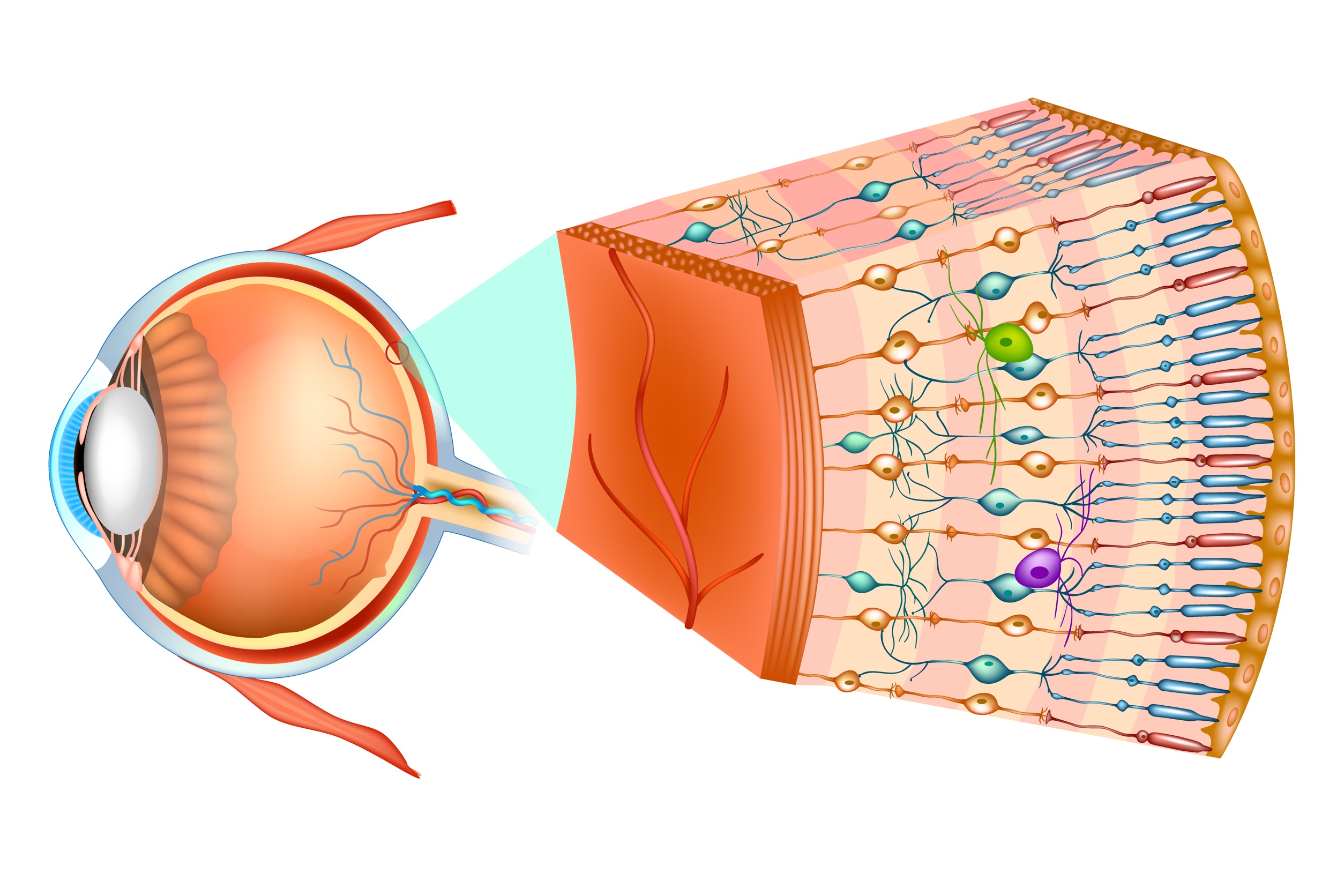 Antioxidant vitamins such as vitamin C and E and carotenoids such as lutein and crocin from saffron have shown to be effective in interfering with the progression of AMD. In case of saffron, studies have shown reversal of macular damage and improvement in visual performance. Studies showed that saffron actions are not merely an antioxidant activity, but was shown that saffron can activate a mechanism of tissue resilience, DNA repair, and restoration of structure and functional of retinal cells. By activating multiple pathways saffron protects retinal cells and provides the opportunity to help maintain our eyesight as we age.

Saffron - A Spice Rich in Carotenoids
1. Tell as about Saffron. What is it and where does it come from?
Saffron stigma is a spice used for its specific coloring and flavoring properties, which is harvested from the fall-flowering plant Crocus sativus, a member of the Iris family, and commonly known as saffron. Stigmas from 85,000 flowers are needed to obtain about 1 kilogram of raw saffron, which after drying yields only about 200 grams of saffron powder!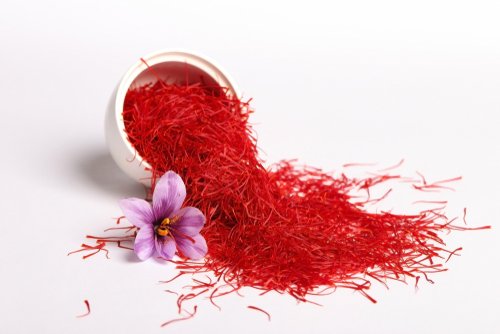 Saffron is native to Asia, and the majority of the world's saffron is produced in Iran. Saffron is usually recognized as a safe natural spice, with a distinctive pungent, honey-like flavour and aroma. The word "saffron" is derived from the Persian word za'faran, which translates to "yellow."
Nutrients Found in Saffron
2. What nutrients or vitamins are found in saffron?
Saffron is a spice with complex chemical composition that contains the antioxidant and neuroprotective carotenoids crocin and crocetin among other  compounds such as safranal. These compounds bear structural similarities to other well-known natural antioxidant substances, such as zeaxanthin, with strong antioxidative, cellular and neuro-protective properties.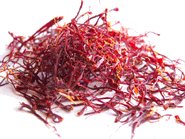 Crocin from saffron has antioxidant activity stronger than alpha-tocopherol, and can prevent the formation of peroxidized lipids, and can partly restore superoxide dismutase (SOD) activity.

Saffron has shown to to have a wide spectrum of biological activities, including antioxidant, anti-inflammatory, and antidegenerative properties. The health benefits of saffron are shown to be mainly due to these two carotenoids crocin and crocetin.
Benefits of Saffron
3. What are the health benefits of saffron?
From ancient times saffron has been used across Europe and Middle East to promote health. Based on animal and in vitro research, modern medicine has also discovered that saffron has immunomodulating, neuroprotective, eye health and antioxidant-like properties.   
Saffron contains carotenoids crocin and crocetin that have shown strong protective effects on retinal cells, helping restore function and structure of retinal cells damaged by oxidative stress and inflammation in age-related macular degeneration (AMD).
Saffron Research
4. Share some of the research that has been done with saffron and macular degeneration.
A clinical study has shown that taking oral supplementation of saffron (20 mg per day) for three months in patients with early stage age-related macular degeneration (AMD or ARMD) induced a significant improvement of retinal function and visual acuity.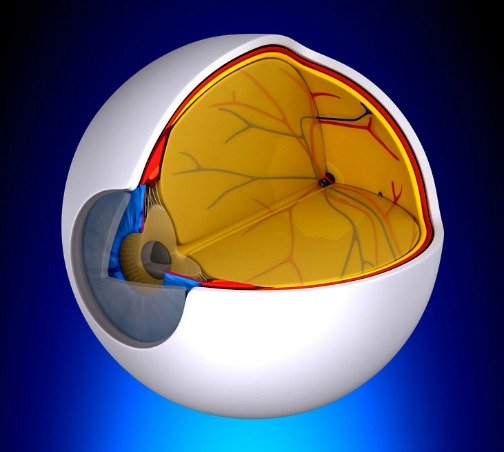 According to the researcher that carried out the research in patients with age-related macular degeneration, "Patients' vision improved after taking the saffron pill". This has created a hope that saffron may be the natural answer to stop or delay vision loss from macular degeneration.
Daily supplementation with saffron (20 mg/day) for a minimum duration of three months is needed in order to achieve the eye health benefits of saffron. However, the same research showed that continued daily supplementation is needed for sustaining the eye health benefits of saffron. 
Saffron and Retinal Repair
Saffron has unique properties for modifying the activity level of specific genes in the retina of the eye that are involved in protection and repair of retinal cells. The beneficial effects of supplementation with saffron in early age-related macular degeneration are unique and have not been observed with other nutrients or any medication.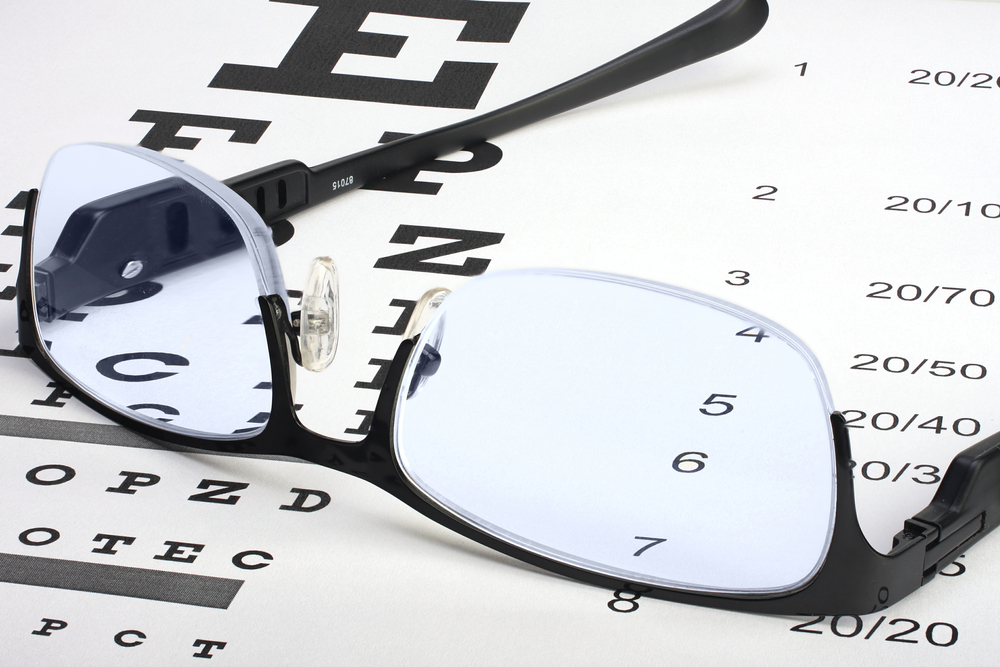 The researchers later showed that the functional benefits from Saffron supplementation could sustain over a longer follow-up duration over 15 months of the study for as long as the patients continued to take the saffron pills. In the initial study after three months of saffron supplementation the mean visual acuity improved by two Snellen lines compared to baseline values of patients that received only placebo pills.  These beneficial changes in visual performance remained stable over the 15-months follow-up period. These results indicate that patients with early AMD can benefit from saffron supplementation over a long period of time, as long as they continue taking the pills contain 20 mg of high-quality saffron. 
Recent studies have shown that the combination of saffron plus resveratrol synergistically protects photoreceptors (special cells in retina of the eye) against damage caused by intense light. This combination and its use in age-related macular degeneration are protected by Persavita's patents in different countries including Canada, United States, Australia and the United Kingdom.
Saffron Dosage
5. How much saffron is recommended? Can we get it in our diet or is supplementation necessary?
For the eye health benefits, one needs to take 20 mg of high quality saffron per day. Yes, one can take the same  amount of saffron spice that is added to food or prepared as a tea. You need to make sure that high quality, exact quantity and authentic saffron is used.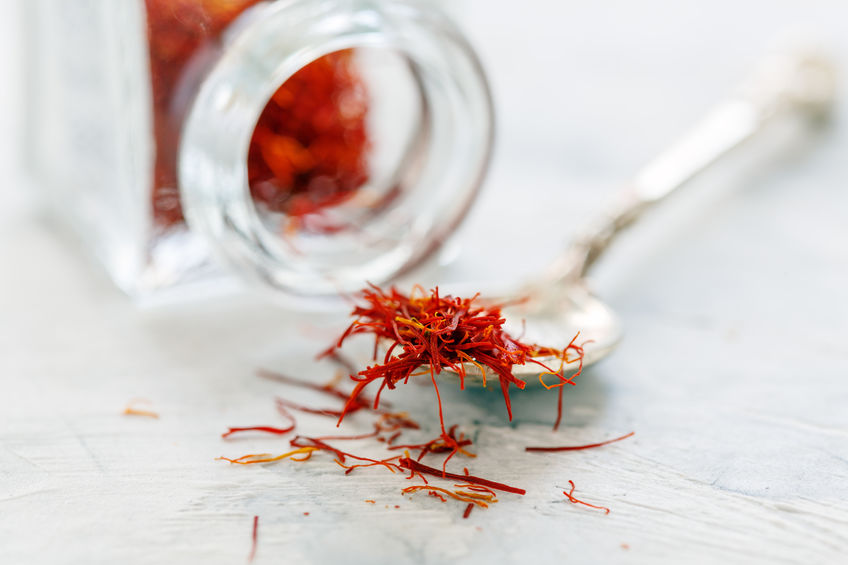 Keep in mind that for optimum eye health one need to take other important eye nutrients daily such as vitamin C, vitamin E, zinc and lutein. Supplementation with saffron combined with other nutrients is an alternative solution for health-conscious individuals who want to receive the specific dose of saffron everyday in a convenient pill and also receive the synergistic benefits of its combination with resveratrol and other eye health nutrients.
Saffron Supplements
6. What should one look for in a saffron supplement?

It is the quality of saffron! The quality depends on the quantity of its main carotenoid constituents crocin and crocetin. Saffron is cultivated in different countries with different qualities and some sources may be adulterated with artificial dyes and food colours.

Also, one should note that Indian saffron is actually turmeric and different from saffron spice obtained from Crocus sativus. It is the Saffron from crocus that has shown eye health benefits in patients with macular degeneration.
Saffron 2020 is manufactured at a GMP-approved facility and contains 20 mg of the highest quality saffron stigma powder from Crocus stativus flowers, in addition to nine other most important eye nutrients such as lutein, resveratrol and Vitamin E. 
The saffron used in Saffron 2020 is always tested for its quality at independent European labs to assure consistent quality of the product. Each capsule contains 20 mg saffron.
Resveratrol and Other Eye Vitamins
Saffron 2020 is the only product available that combines saffron and resveratrol with other important eye health nutrients. Saffron 2020 contains vitamin A, vitamin B2, zinc and natural carotenoids lutein and zeaxanthin. 
Each capsule contains 20 mg of highest quality saffron stigma powder. Saffron 2020 also contains vitamin C, vitamin E, zinc, copper, and resveratrol, a naturally occurring polyphenolic compound also found in skin of red grapes. Saffron 2020 provides a full spectrum of eye health ingredients at sensible levels in a convenient once-daily capsule.

The Saffron 2020 formulation is based on the latest research into nutritional supplementation in AMD. More than a mere antioxidant, it combines the known benefits of macular carotenoids and resveratrol with crocin, a unique substance found in saffron that has been proven to improve the way genes work together to repair and maintain cells in the retina of the eye.
Nutritional supplementation with antioxidants and natural carotenoids may help reduce the risk of cellular damage from oxidative stress, maintain healthy eyesight, and may help improve quality of life in individuals affected with poor visual performance, and age-related eye health problems.
We back up our products with a full, money-back satisfaction guarantee. Persavita degeneration supplements are developed by a licensed pharmacist based on peer-reviewed scientific findings including clinical studies.
We guarantee that once you try our products for three months, you will be satisfied with your results. If within 90 days of your first purchase, you are not satisfied with the results, we will refund your money including your shipping charges.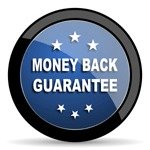 Start protecting your sight today and take advantage of the current Saffron 2020 special offer. Order 5 bottles of Saffron 2020 and receive a 6th bottle for free (you will have a 6-month supply). To place your order, go to: www.Persavita.com
7. Explain the difference between Saffron 2020 and Saffron 2020-PRO.
Saffron 2020-PRO is a saffron-containing supplement for patients who want to add it to their other daily supplements that may contain high levels of vitamins and minerals. Saffron 2020-PRO is a complement to your AREDS eye vitamin supplement that already contains high doses of minerals and vitamins.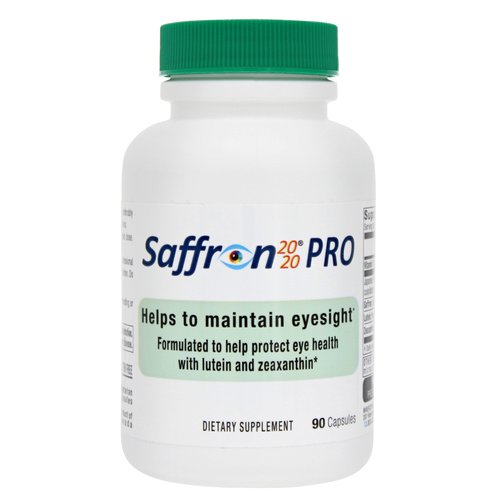 Saffron 2020-PRO is the supplement of choice for those AMD patients that carry genetic risk factors that have shown to make them more susceptible to high levels of zinc. Saffron 2020-PRO contains no zinc. 
Saffron 2020-PRO includes the same quantity of high quality saffron and lutein that are found in Saffron 2020, in addition to resveratrol, zeaxanthin and 25 mg of vitamin C. Saffron 2020-PRO does not include vitamin A and may be used in people affected by Stargadt's disease. Saffron 2020-PRO does not contain vitamin E and may be used for patients with Retinitis Pigmentosa and therefore is also suitable for those who have an allergy to soy.
8.  Saffron 2020-XP: How is it a unique eye health supplement?

Saffron 2020-XP is an eye health supplement with high levels of zinc, vitamin E and Vitamin C, similar to the levels found in AREDS 2 supplements.  It also contains saffron and other vision nutrients for macula and general eye health, including 10 mg lutein. 
Saffron 2020-XP contains the same quantity of vitamin and minerals as the leading supplements tested in the NIH study known as AREDS 2.  So, there are 20 mg of saffron as well as the important antioxidants like resveratrol, lutein, zeaxanthin in combination with the largest dose of vitamin C and E.  Saffron 202-XP does not contain vitamin A.
Saffron 2020-XP is a stand-alone natural supplement and is not recommended to be taken with another AREDS product.  A daily dose is 2 capsules: one in the morning and one in the evening.
9.  I have certain allergies; can I take Saffron 2020, Saffron 2020-PRO or Saffron 2020-XP?

Saffron 2020 capsules are gluten-free, vegetarian, and contain no gelatin, artificial flavors, preservatives, lactose or yeast.
Saffron 2020-PRO capsules are gluten-free, vegetarian, and contain no gelatin, artificial flavors, preservatives, lactose, yeast or soy, neither vitamin A nor vitamin E.
Saffron 2020-XP capsules are gluten-free, vegetarian, and contain no gelatin, artificial flavors, preservatives, lactose, or yeast and does not contain vitamin A.
10.  Tell us about your company and some of the credentials of those on your staff.
Dr Mahmood Piraee is the founder of Groupe Persavita Inc, (Montreal, Canada) and is a registered community pharmacist in Quebec, Canada. He has completed a PhD in molecular and cellular biology (Dalhousie University, Halifax, Canada) and was engaged in research management and business development in leading international biotech companies in natural products drug discovery and development (Canada and the UK) prior to founding Persavita in Canada.

He is co-inventor on several patents/patent applications, and is also co-author on several peer-reviewed publications in the field of natural products drug discovery, including research in eye health. He shares with us how eye health nutrients may protect the retina and the lens of the eye from damage caused by oxidation and inflammation.
Persavita is driven by the passion of its founder and CEO Mahmood Piraee, PhD, PharmD.  As a pharmacist specializing in drug development, Dr. Piraee became frustrated when medical interventions couldn't slow a family member's age-related macular degeneration (AMD.) He embarked on a personal and professional mission to find new therapies to treat AMD, and soon found clinical studies into the impressive, untapped eye health properties of saffron.
Persavita is revolutionizing how people care for their vision. The company harnesses the power of super-spice saffron to create innovative, safe, and effective eye health supplements for age-related eye health changes.

Persavita's mission:
Persavita creates innovative, science-based nutritional supplements for the aging population. Saffron 2020 is the company's flagship natural health product. Saffron 2020 maintains eye health in age-related macular degeneration (AMD) and supports general vision.
Cost of Saffron 2020
11.  If someone is interested in buying Saffron 2020 supplements what should they do? 
To get more information saffron products, pricing and specials, or to purchase Saffron 2020 , Saffron 2020-PRO or Saffron 202-XP go to: www.Persavita.com or call us toll free at 1-800-430-1422.  
Persavita Gives
Helping our community to use premium saffron supplements regardless of one's ability to pay ... all year long. 
We realize it may be challenging for some members of the senior community to pay for Saffron 2020 supplements. Perseverative is a program in which we offer special assistance to those who would like to use our saffron supplements but find it difficult to pay for them.  We provide discounted prices to meed individual situation.  If you are in financial difficulty and would like to take advantage of saffron supplements, call us.  We will do our best to make sure you can start taking saffron supplements.  We believe everyone should benefit from our saffron supplements so if you need assistance, call us now:
1-800-430-1422
To compare the three saffron supplements go to https://www.persavita.com/saffron-product-selector/
Persavita's saffron supplements are approved by Health Canada and are shipped daily to all corners of the world from three separate warehouses located in Ontario (Canada), Illinois (USA), and Manchester (UK).
www.Persavita.com once daily supplements to support eye health in age-related macular degeneration.

 Testimonials: 
Check out what customers are saying about their experience with Saffron 2020!  Watch the videos here:
https://www.youtube.com/Persavita
New references: https://www.ncbi.nlm.nih.gov/pmc/articles/PMC6681062/pdf/antioxidants-08-00224.pdf
https://pubmed.ncbi.nlm.nih.gov/25875654/

https://pubmed.ncbi.nlm.nih.gov/31997799/
Saffron: A Multitask Neuroprotective Agent for Retinal Degenerative Diseases (nih.gov)
https://pubmed.ncbi.nlm.nih.gov/30343354/
https://pubmed.ncbi.nlm.nih.gov/30889784/
Saffron bioactives crocin, crocetin and safranal: effect on oxidative stress and mechanisms of action - PubMed (nih.gov)
Go from Saffron Benefits to Vision to Vitamins for Macular Degeneration 

Go from Saffron Benefits to WebRN Macular Degeneration Home
Would you like to be updated on:
√ The Latest Macular Degeneration Clinical Trials?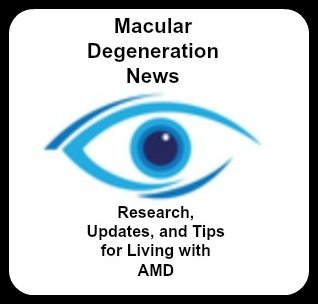 √ Prevention of Macular Degeneration?
√ Tips for Daily Living?
√ Food Suggestions for a Macular Degeneration Diet?
√ Ideas on Visual Aids to Maximize your Sight?
If you said "yes" to any of the above, sign up for my monthly Macular Degeneration News.