Motion Sensing Lights and Targeted Lighting Solutions
Motion sensing lights provide a simple and inexpensive  solution for lighting up dark corners, closets and cupboards. 

The need for more light is a common symptom of macular degeneration and by simply providing better lighting, your ability to see and distinguish objects will be greatly improved.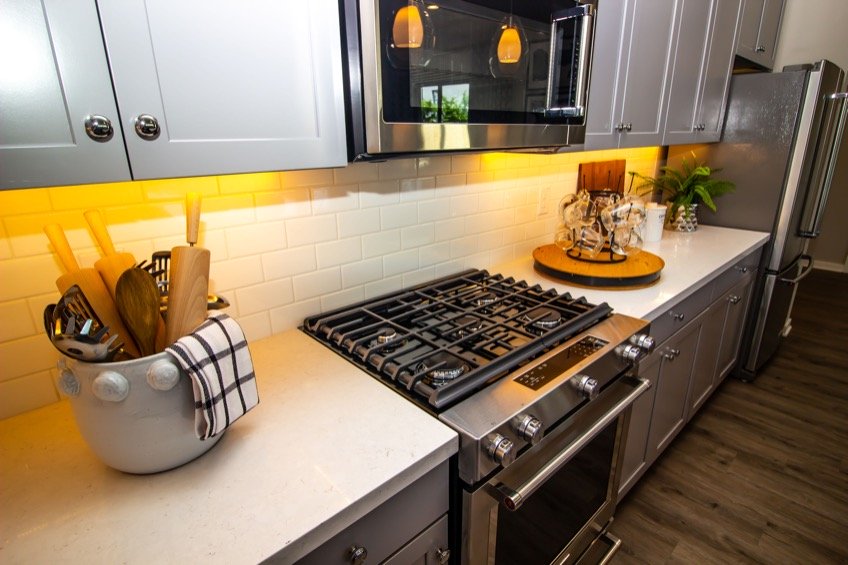 From motion activated lights to hands free wrist lights, these simple lighting aids will help you find your brown pair of shoes in your clothes closet, a fresh set of sheets in the linen closet and the can of chicken noodle soup in your cupboard.
Hands Free Portable Lighting
Wrist Light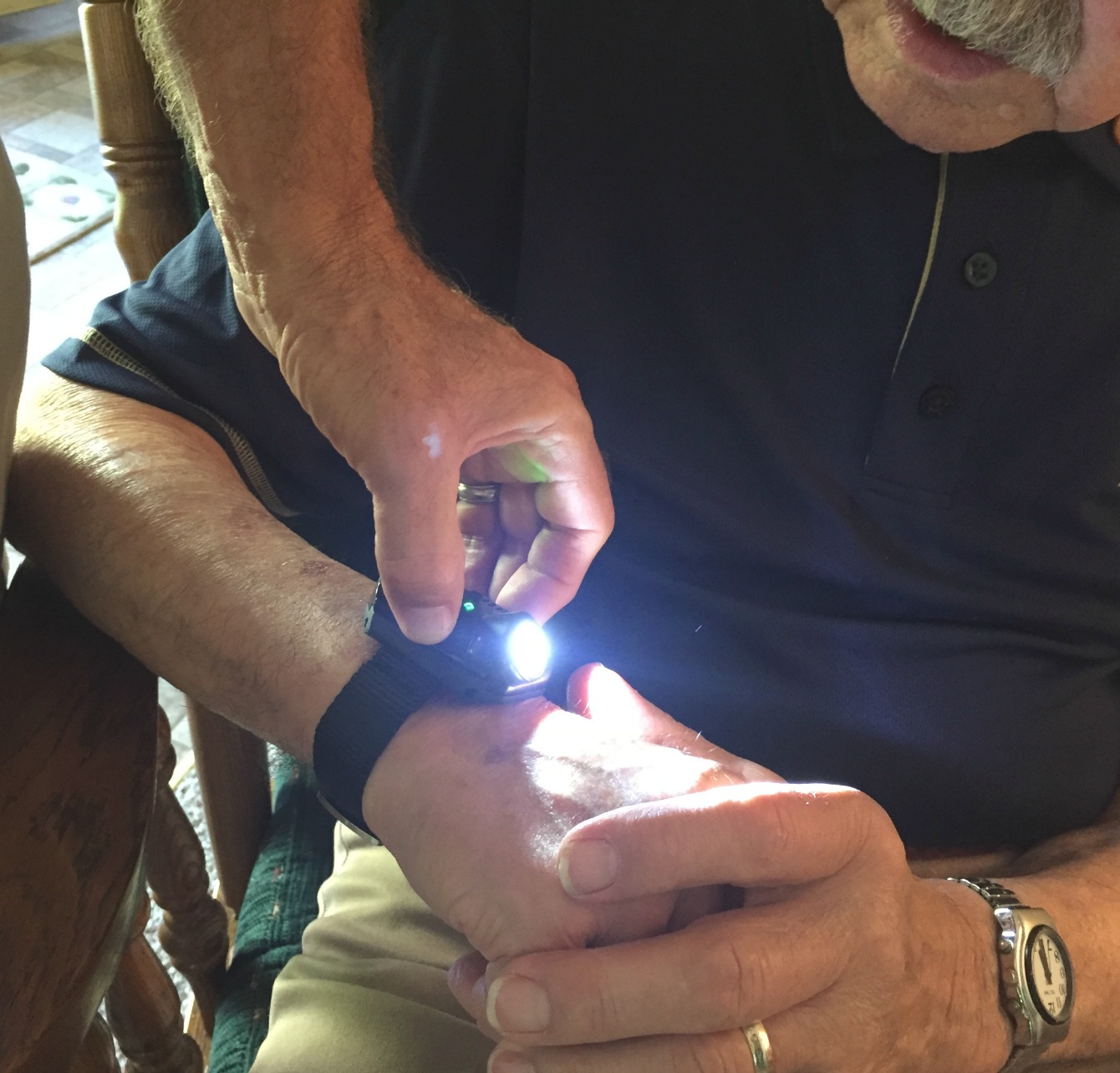 ---
Some links in the following sections are eBay or Amazon affiliate links, which means that if you purchase a product through them I receive a small commission. There is no extra cost to you. Find more details on this page.
---
An LED wrist light provides the option of being hands free.  Put it on in the morning and wear it all day to help you see an electrical outlet to plug in your lamp or to find a piece of clothing in your closet.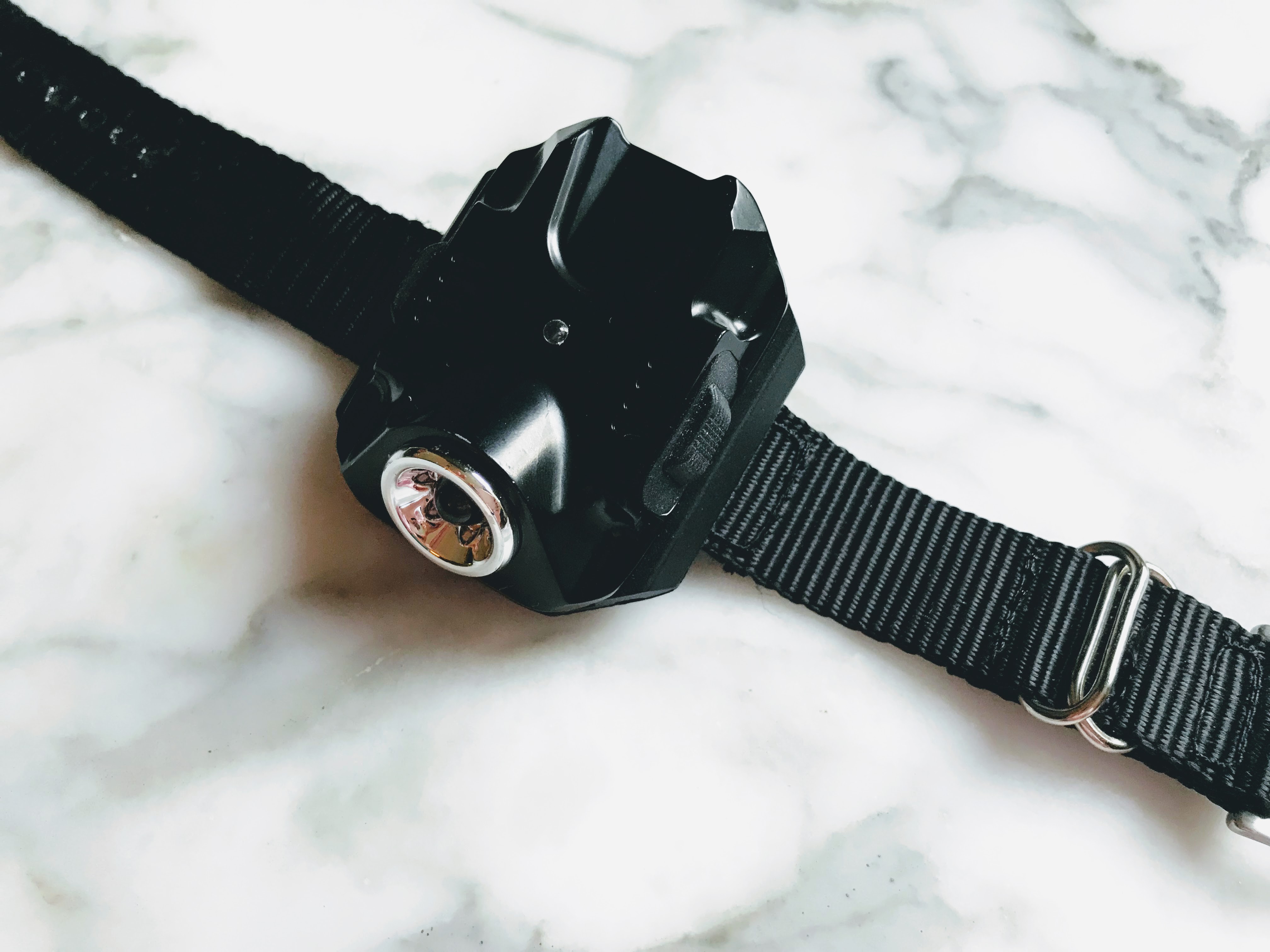 This wrist light has five modes - high, mid, low, strobe and SOS.
It comes with a compass but we removed it as my father-in-law didn't need that feature. It's easy to charge and there's nothing to hold so your hands are free.

E-SMART Super Bright LED Wrist Light
Neck Flashlight
Hands free lighting using a neck flashlight is an easy way to have light anywhere - whether it's to direct light into a cupboard, a closet or dark corner. The bendable light can be moved and directed to just where it is needed.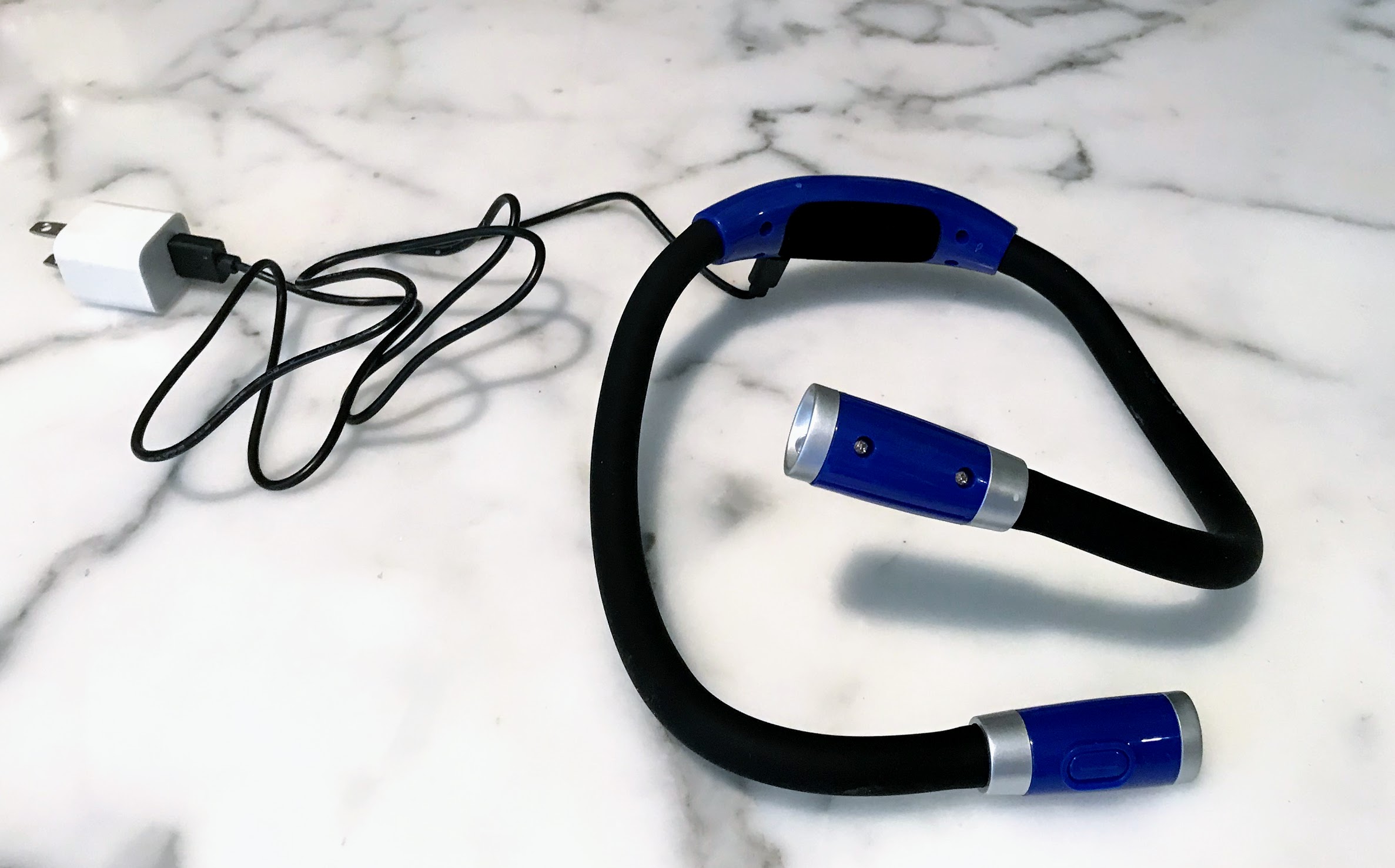 There are 2 LED lights in each arm and each light has the same three levels of brightness - first click is a wide angle light and the second click is a spotlight.  Conveniently carry light with you for use in the kitchen, the garage, the basement or out with friends while shopping.

Rechargeable LED Neck Flashlight - Hands Free 4 LED Beads, 3 Adjustable Brightness, USB Cable Included
Headband Light
A headband light is another way to have a hands free flashlight with you anywhere. 

The features you want to look for are:
Lightweight and comfortable
Bright LED lights
Long lasting and rechargeable batteries
LED Rechargeable Headlamp, 3 Modes with Zoomable Flashlight and Adjustable Headband
Handheld Pen Flashlight
My father-in-law who had wet macular degeneration wouldn't go anywhere without his pen flashlight. There is nothing like taking "light" with you wherever you go. He used it to help read a menu in a dark restaurant, check the buttons on the microwave or to find a plug for an outlet.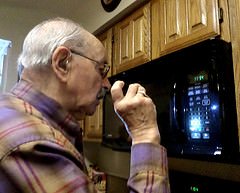 The other benefit to a pen flashlight is that it is directed light. Often overhead lighting or a table lamp just doesn't provide enough light.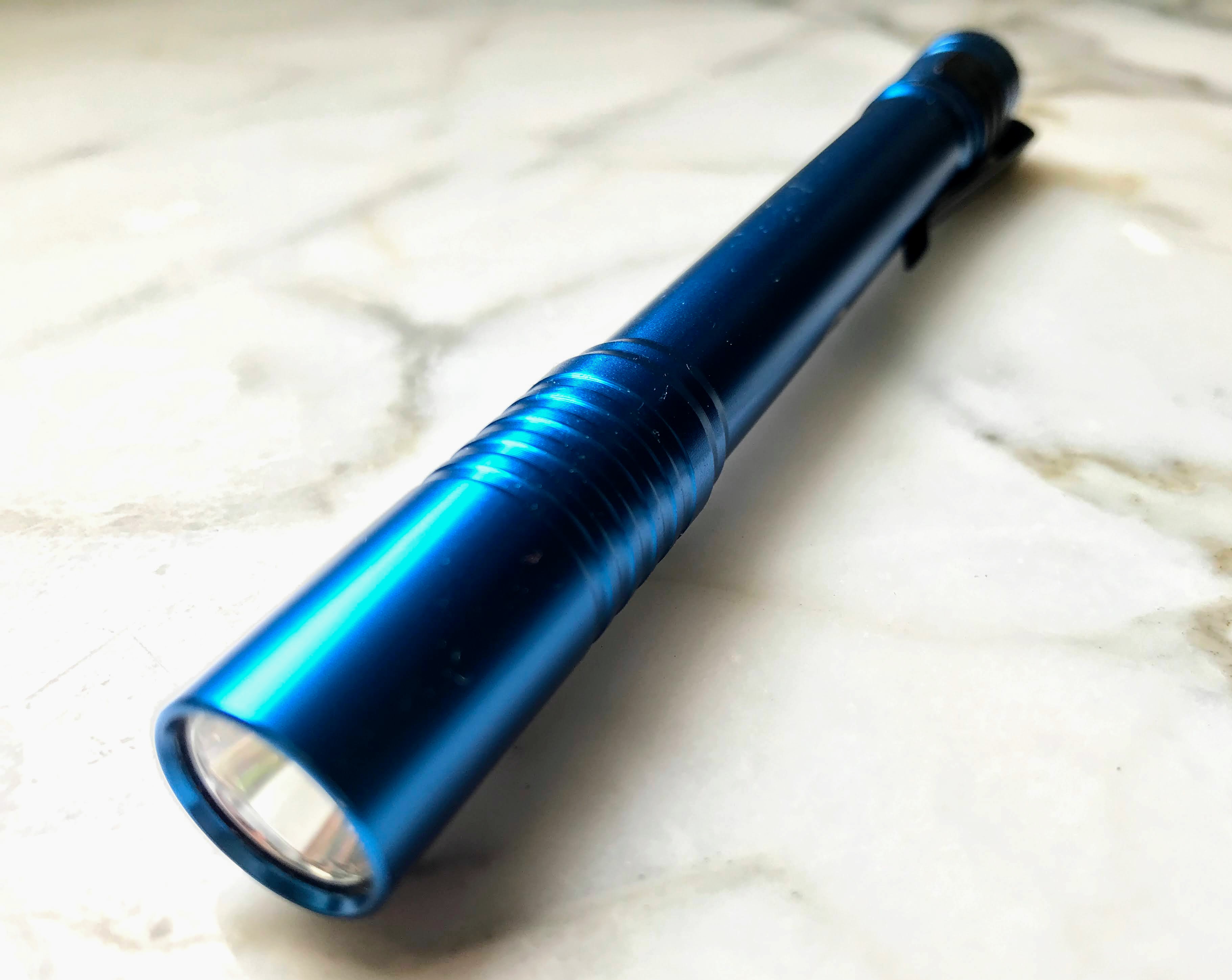 With a penlight you can direct the light right onto the item - whether it is a prescription bottle, a can of soup or the remote control The penlight we purchased is made by Streamlight.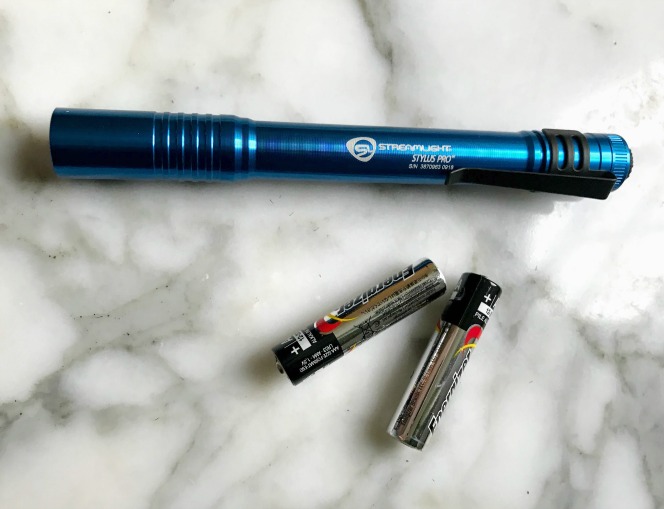 It is a small investment for a maximum return. It is definitely one of my father-in-laws favorite visual aids because it is so practical and functional. The LED light means there is no light bulb to burn out and the 3 1/2 inch size means it can easily fit into his pants pocket or clip onto his shirt. This one takes a single AAA battery making it easy to replace.
Just press the cap to turn it on or off. Having bright, directed light can prevent lots of frustration. It's a simple solution for providing more light wherever you go. The pen flashlights come in different colors, but I recommend a bright colored one like this red one so that when you do put it down on a counter or table it will be easier to find.

Streamlight 66118 Stylus Pro LED PenLight with Holster
Motion Sensing Lights
Stick On Motion Sensing Lights
Motion sensing lights will light up a dark linen closet or kitchen cupboard - no wires and no need for plug.  They can be placed anywhere there is a need for better and brighter lighting.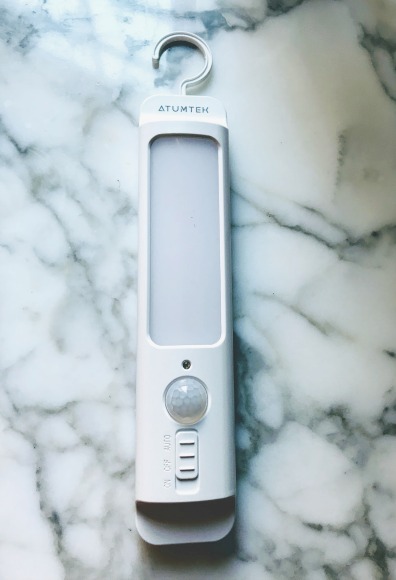 This warm LED light automatically detects movement and turns on automatically giving you hands free illumination. The sticky adhesive actually attaches to a magnet and the other magnet is on the motion sensing light so you can remove the light to switch out the batteries.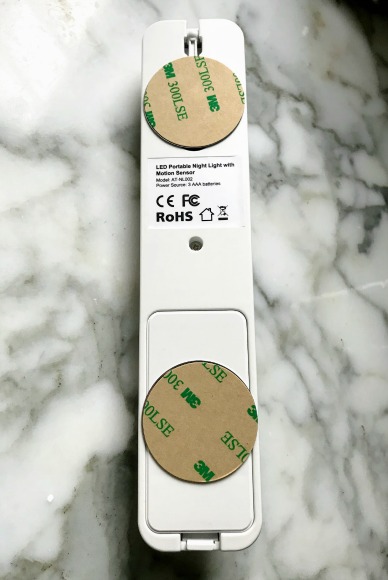 How many times have you wished that your cupboards or closets would light up like your refrigerator does when it's opened?  You can place these motion sensing lights on a wall or hang them anywhere - linen closets, clothes closets, garage work bench, or any dark place that doesn't get good light. 
Stick On Motion Sensing Lights
Motion Sensing Light Switches
Wouldn't it be great if you could walk into a room and the lights would automatically turn on and turn off when you left?
How about the front hall light going on when coming in at night or the laundry room would light up when your hands are full of dirty clothes? 
Using motion detecting light switches is a convenient way to light up your way to prevent fumbling for switches when you enter a dark bathroom or hallway at night. 

Lutron Maestro Motion Sensor Switch

Invest in motion sensing lights for dark corners, hallways and cupboards or other easy to use portable  lighting options to maximize your vision.

Go from Macular Degeneration Aids for Lighting to Low Vision Lighting
Return to WebRN Macular Degeneration Home
√ Prevention of Macular Degeneration?
√ Tips for Daily Living?
√ Food Suggestions for a Macular Degeneration Diet?
√ Ideas on Visual Aids to Maximize your Sight?
If you said "yes" to any of the above, sign up for the monthly Macular Degeneration News.