Macular Degeneration Glasses for Near and Far Vision
Often macular degeneration glasses can provide near vision magnification for reading or for performing hobbies or distance vision magnification for watching TV or enjoying a performance.  To find glasses that can help with both is now available thanks to this new low vision technology.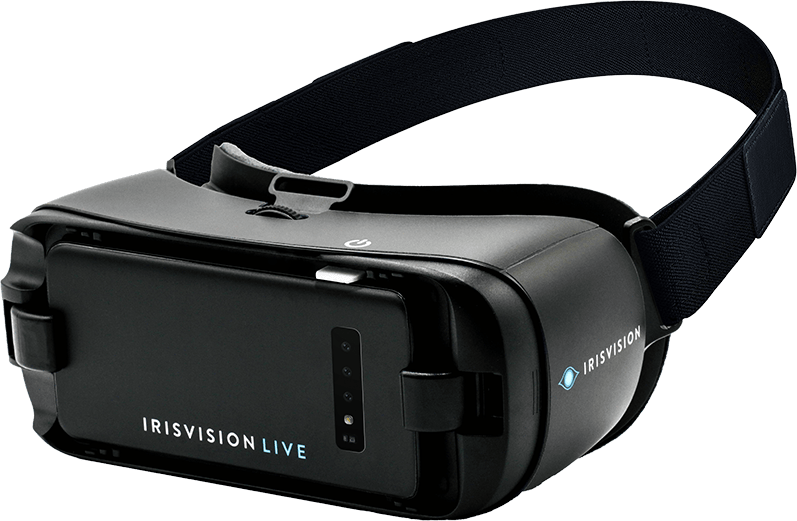 1.  Tell us about your company and its mission.
The IrisVision journey began early in 2017 in Silicon Valley, California. We are on a mission to help even the most challenging and at-risk patients. Our goal is
to preserve and make the most of their sight by forging new frontiers for the delivery of care at the intersection of digital health and vision science.
Dr. Werblin Frank (founder-IrisVision and a professor of neuroscience at the University of California, Berkeley) had long been working on helping the blind to see through retinal chip implants and digitally remap users' vision to access and amplify their limited sight.
In an effort to make this a success, he was introduced to a technology expert, Ammad Khan; the force behind several innovative technology ventures and award-winning mobile applications for global brands like Mercedes-Benz, Burger King, Quiksilver, etc.
The great minds of vision science and innovation technology partnered to introduce a groundbreaking device that has changed the lives of millions including low vision members of the IrisVision team itself.
Through the collaborative work between the IrisVision team and esteemed vision scientists at Johns Hopkins University, Stanford University, UPMC Pittsburgh, research grant by National Eye Institute and partnership with leading technology corporations like Samsung, we continue to strive to help the low vision community through every means necessary.
(more information on the background is available on the website IrisVision.com.)

2.  Explain how IrisVsion Live works.
The award-winning wearable low vision device has been designed specifically to enhance the visual acuity for the visually impaired and individuals with eye conditions
like macular degeneration, glaucoma etc to provide a user friendly experience.
The IrisVision VR headset rests comfortably on the head, and can be adjusted simply by holding the device up to your eyes. The exceptional light control, both for indoor and outdoor use is a result of the comfortable padding provided in the wearable device.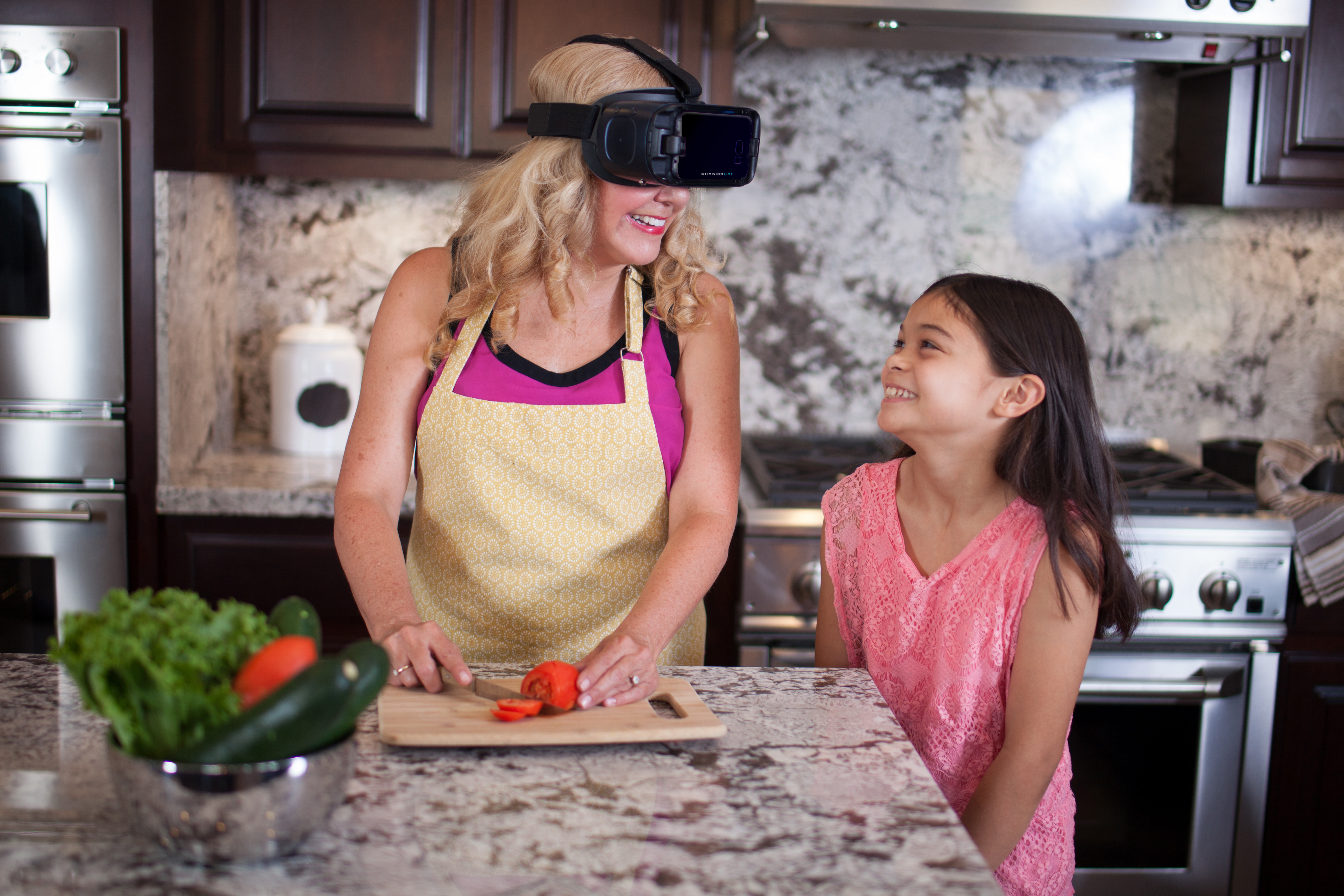 The fully adjustable straps located on the sides of the device enable the user to enjoy a hands-free experience. The hands-free experience can be further enhanced by benefiting from the Smart Voice Commands feature.
The device also supports a touchpad that allows you manually zoom in and zoom out of an image or visual. The magnification power goes from 1x to 14x, and can instantly adjust to any distance with autofocus. The field of view begins at 70°, more than twice offered by any other device available in the market.
3.  How and in what way does IrisVision improve one's near and far vision?
The innovative device leverages smartphone technology and virtual reality software to operate as low vision electronic glasses.
The IrisVision team has worked tirelessly with the leading vision scientists to bring advanced magnification levels, as well as to address visual limitations concerned with illumination and contrast.
Specifically designed to facilitate low vision individuals suffering from various eye conditions - IrisVision provides over six times the field of view and other unique features that improve near and far vision for individuals with macular degeneration.

Bubble View is one such feature that allows people to place the bubble of any size in the middle of the screen and zoom in or out within the bubble without losing the context or field of view.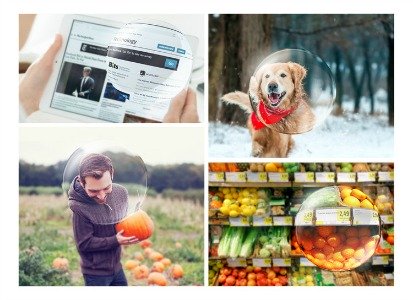 Bioptic View is another remarkable feature for distance viewing that enables a user to maintain focus and magnify visuals and images while keeping the full field of view.

Other important features include OCR (Optical Character Recognition), various reading modes that allow a user to use different background colors for enhanced contrast and reduced glare.

The IrisVision headset also helps you to stay connected with social media and digital content such as streaming Youtube and watch Netflix, TV etc using the headset.
4.  Who would most benefit from this low vision technology? Is it one system for all clients or are there different options?
The IrisVision Live does wonders for individuals suffering from eye diseases like macular degeneration, diabetic retinopathy, glaucoma as well as other eye conditions such as optic atrophy, by using the leftover vision to enhance visual acuity.

Thousands of lives have been impacted through the IrisVision Live experience. Users have the option to change some of the custom settings such as for individuals with field loss as the screen can be displayed virtually further from the eyes, simulating a field
expansion telescope.
Other settings such as inter-pupillary distance, brightness and contrast can be changed before dispensing.
There are also controls for brightness that the patient can adjust in each viewing mode. For instance, walking into a dark museum, brightness can be increased greatly. similar to viewing a fully lit room.
IrisVision Live users range from teachers to veterans to paralympic athletes, and have shared some great experiences on the below link:
(https://irisvision.com/customer-stories/)

5.  Can a person try the system before buying it? 
The IrisVision team facilitates interested individuals and parties with screening, training, and remote technical support.
The IrisVision return policy entails a 30-day evaluation period. In case it fails to meet expectations, work for any specific eye condition, or if the user isn't satisfied for any reason. The return policy includes a refund with free return shipping.
To learn more about IrisVision return policy click here.

6.  Where can one receive training on how to use the device and goggles?
The IrisVision panel of expert coaches provides remote, personalized training and support. The expert coaches with low vision can provide real-world, firsthand insights.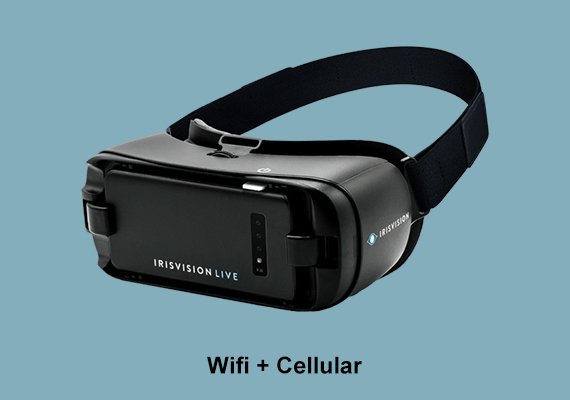 The IrisVision experience begins with 3 simple steps:

1. Purchase your IrisVision Live headset and receive a free 3-day shipping

2. Receive Training and guidance on how to get started through our training experts within a week after you receive your IrisVision.

3. Begin making the most out of the IrisVision Live experience. The possibilities are endless.
7.  What is the approximate cost and does insurance cover the headword system?
The one-time cost of purchasing the IrisVision Live is $2950 that comes with a one-year warranty and a 30-day evaluation period.

Other hardware and accessories that comes with the headset include:
● Fast Charger & Cable
● Training Guides
● IrisVision Display Unit
● Magnetic USB Cable
● Wireless Charging Pad
● Headphones
● Carrying Case
● Lanyard

8.  If someone is interested in knowing more what's the best way to get more information?

For more information please visit our website: IrisVision.com

To learn more about the IrisVision Live headset, contact us at:
Email: info@irisvision.com
Sales: +1 855 449 4536
Support: +1 855 207 6665

Go from Macular Degeneration Glasses to Low Vision Technology
Return to WebRN Macular Degeneration Home Page
√ Prevention of Macular Degeneration?
√ Tips for Daily Living?
√ Food Suggestions for a Macular Degeneration Diet?
√ Ideas on Visual Aids to Maximize your Sight?
If you said "yes" to any of the above, sign up for the monthly Macular Degeneration News.