Early Macular Degeneration Detection

Early macular degeneration testing may soon be offered as part of a regular eye exam.  Rather than looking at the retina or macula, this test actually measures the ability of the eyes to adapt to darkness.

How does that help with an AMD diagnosis?  Testing for dark adaptation measures the time it takes to recover one's vision when going from daylight to darkness. When a person walks into a dark restaurant or a dark movie theater, it can take a few minutes for one's eyes to adjust to the darkened environment.

For those with macular degenerations, retinitis pigmentosa (RP), and other inherited macular dystrophies, it takes longer to adjust to the lack of light.
The machine that can measure this dark adaptation is called AdaptDx® .  It is a simple, low cost tool that can be used to assess retinal function and diagnose early macular degeneration. 

The AdaptDx test can be easily incorporated into a comprehensive eye exam.  An ophthalmic technician can perform the test which takes as little as five minutes per eye.  The test is non-invasive.
According to Maculogix product brochure, "AdaptDx® measures dark adaptation function, which is severely impaired from the earliest stages of age-related macular degeneration (AMD), retinitis pigmentosa (RP), and other macular degenerations"
Measuring Dark Adaptation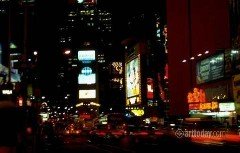 This is the first instrument to objectively measure dark adaptation function which translates into not only early detection of AMD but the ability to track patient's  functional performance.  The machine would be used in conjunction with other imaging devises that are typically used in eye exams.  Changes in the ability to adapt to darkness can be observed and measured before structural changes to the retina can be seen.

The testing can also be used to monitor the effectiveness of therapies to treat macular degeneration as in the Effect of Short Term, High Dose Retinol on Dark Adaptation in Aging and Early AMD at the University of Alabama at Birmingham. 

This clinical trial concluded that, "This study demonstrated the potential of the AdaptDX as a clinical outcome measure for AMD interventions. "

AdaptDX Clinical Trials

Clinical studies for AdaptDX are being performed at the National Institute of Health, Penn State, Johns Hopkins and Harvard to validate its use as an early AMD diagnostic tool.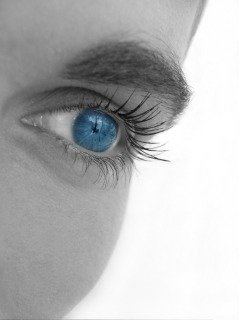 In the study, "Comparison of Visual Function Biomarkers in Individuals with Early or Intermediate AMD" at Penn State College of Medicine they found "potential of the AdaptDX as a rapid diagnostic for AMD. It showed the ability to discriminate AMD patients from normal adults in the study population using a test lasting  ≤ 20 minutes with a sensitivity of 91% and a specificity of 100%. "

It was also discovered that testing for dark adaptation was shown to be more sensitive to AMD that other visual function tests such as photostress, contrast sensitivity and visual acuity.

Maculogix informs readers that, "The AdaptDx™ is cleared for sale as a dark adaptometer by the U.S. Food and Drug Administration. It is under development as a diagnostic for AMD but is not cleared for sale as such by the U.S. FDA or any other country's regulatory authority."
Science is able to connect the ability to adjust to darkness or night vision with macular degeneration.  AMD results from the breakdown of the Retinal Pigment Epithelium (RPE)and Bruch's membrane - layers of the retina. The health of these layers is in direct proportion to dark adaptation.  When the RPE/Bruch's  complex is no longer able to function correctly it prevents nutrients and oxygen from getting to the photoreceptor cells - the rods and cones. The cells that are impacted and impaired first are the photoreceptor cells.  The demand for nutrients and oxygen is especially high during dark adaptation as is the ability to transport out the by-products from this process.

Macular Degeneration Detection Video

Gregory Jackson, Ph.D., associate professor of ophthalmology at Penn State Hershey Medical Center, discusses his test for  early macular degeneration detection in this short video.

About 18 months ago, Dr. Glenn S. Corbin, optometrist and president at Wyomissing Optometric Center, became the first optometrist in the U.S. to offer this new early AMD detection test. "We find it invaluable in our practice," Corbin said. "We have more and more people wanting to know if they have this and they want to get tested. Without question early detection and early management in treatment are the keys to preserving vision."
This new early macular degeneration detection test  features a patient-friendly, non invasive procedure that is easy-to-use and easy-to-interpret by the eye care professionals.
Return to Macular Degeneration Tests
Go from Early Macular Degeneration Detection to WebRN Macular Degeneration Home

Would you like to be updated on:
The Latest Macular Degeneration Clinical Trials?
√ Prevention of Macular Degeneration?
√ Tips for Daily Living?
√ Food Suggestions for a Macular Degeneration Diet?
√ Ideas on Visual Aids to Maximize your Sight?
If you said "yes" to any of the above, sign up for the monthly Macular Degeneration News.