Low Vision Treatment
Offering a unique approach to treating low vision, Dr. Ronald Siwoff, OD, FAAO, DPL-ABO, and his team of professionals have seen the benefits of treating patients with macular disease holistically. Along with a comprehensive eye exam, patients are evaluated as to overall health and the eye-brain connection.
Dr. Siwoff is assisted by a team of licensed optometrists, licensed paraoptometric technicians, and a licensed professional counselor specializing in cognition and visual function. The Siwoff method is grounded on the premise that the eye does not operate in a vacuum. 
The act of seeing is intricately connected with the overall health of the patient, the eye structure, the oculomotor system, the neuro-receptors and the visual cortex. Learn in this e-interview how the Siwoff approach helps people with macular degeneration see in a whole new way.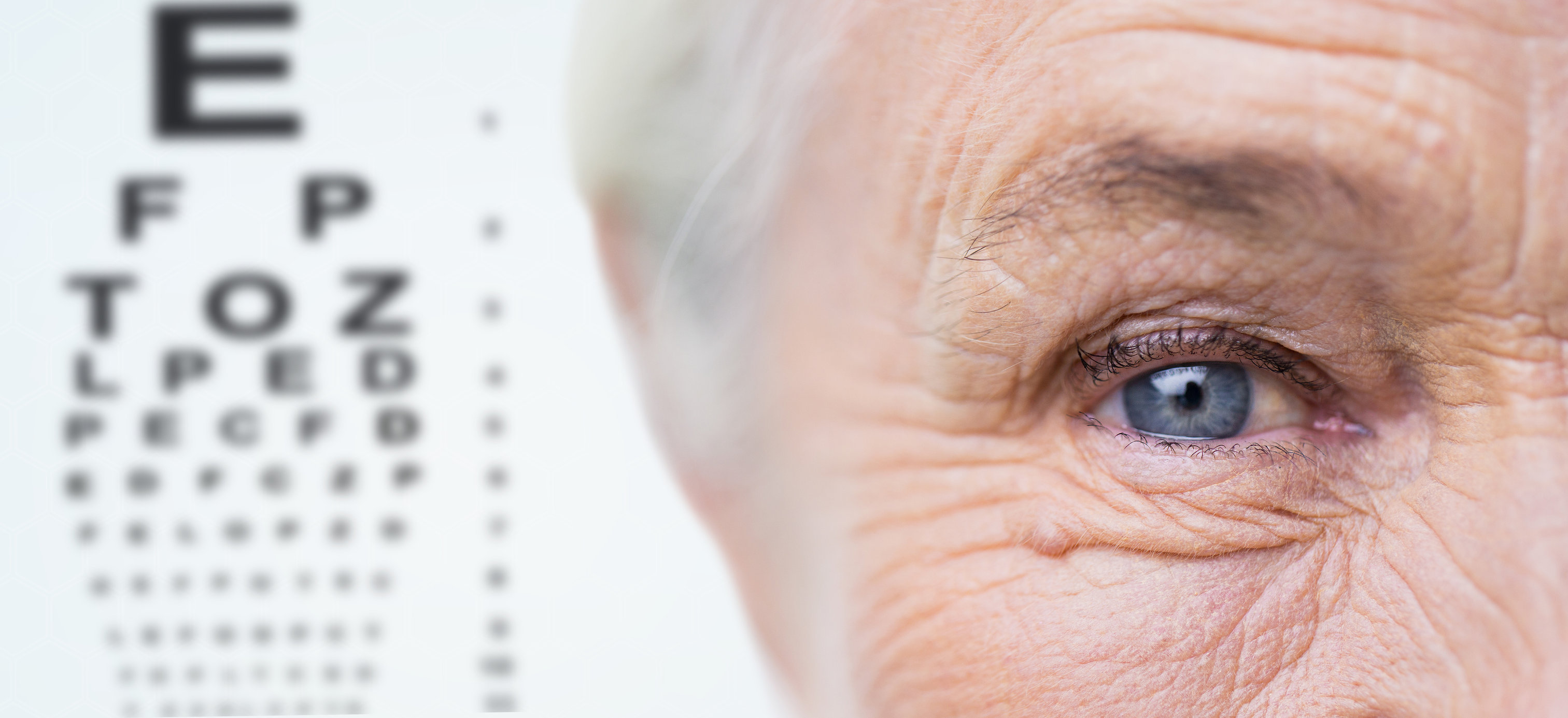 "For several years, we have met with success with our pioneering technique of Retinal Image Translocation (RIT), using high resolution retinal photography and precise mapping of healthy retinal tissue, as seen on the retinal fundus photos. We now use Patterned Electoretinography (PERG) to map electrical signals produced by the retina (PERG), to determine the exact spot where the patient will see better."

1. Tell us about your credentials, your background and the focus of your practice.

Dr. Ronald Siwoff, O.D., F.A.A.O., D.P.L.-ABO, Director of Siwoff Low Vision Center, PC, is an internationally known leader in the low vision field, with over 35 years of helping people who have serious visual impairments, Dr. Siwoff opened the Siwoff Low Vision Center after serving for several years as Director of the Gerald E. Fonda Low Vision Center at St. Barnabas Medical Center. He was also Director of the Low Vision Center at United Hospital of the University of Medicine and Dentistry of New Jersey (UMDNJ) and a assistant clinical professor of ophthalmology at UMDNJ. For the past decade, Dr. Siwoff has branched out into neuro-optometry and the eye-brain connection.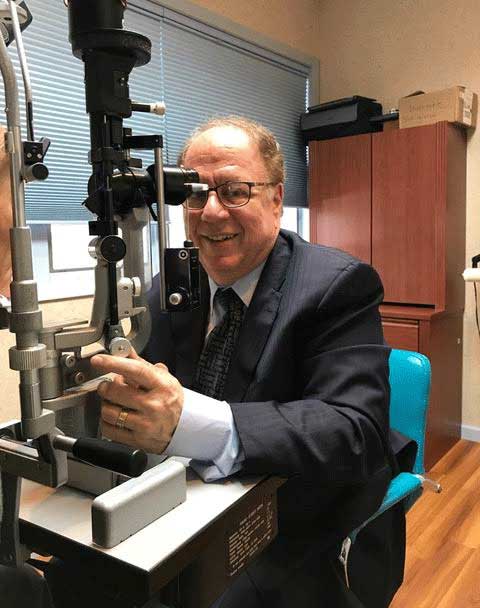 Rachel-Rose Siwoff, MA-LPC, BCPC, is a board certified professional counselor with over 30 years of experience as a cognitive-behavioral therapist. She has worked at Siwoff Low Vision Center for the past 15 years. Prior to her position at Siwoff Low Vision, she was Director of Cognitive Behavioral Services at Andover Rehabilitation Center in Andover, New Jersey; Primary Cognitive Therapist for Headways, Inc.; and Clinical Coordinator of Essex County Mental Health Housing for Easter Seal Society of New Jersey.

2. Your website states that you and your staff "practice methods markedly different from other low vision specialists." Please explain what you mean by that.
Our goal is to improve a person's eyesight, not just to provide adaptive equipment. We see eyes get stronger even when we pre-test followups without their glasses. Of course, they do best with their glasses! But acuities often improve over time as well. We work in partnership with our retinal colleagues, who refer patients to us. We utilize electrophysiology to enhance neurotransmission, which results in a real improvement in vision. Our success rates are very high. We often see 100%-200% improvement.

3.  State of the art equipment is something that sets you apart from other low vision offices. What is this equipment, how is it used and why is it so important.

We use Visual Evoked Potential (VEP) to diagnose and treat loss of vision which may be due to damage to the optic nerve and brain. We use patterned ERG (PERG) for a similar purpose, to diagnose and treat retinal disease. We use high resolution digital imagery and OCTOPUS field testing to reposition the retinal image onto healthier areas of retina.
After mapping the retina and the brain's response to neuro-stimuli, we can prescribe a custom and complex prismatic spectacle which alleviates visual functional difficulties. Some prescriptions can be given to the patient for fabrication at their local quality optical shop. Some are much too complex for most labs. These prescriptions require fabrication at a specialty lab with the highest standards obtainable in the optical world.
4. Each patient receives an individualized pair of glasses. How are these eye glasses you develop/prescribe different from other low vision glasses?
Every patient is unique. Every retina looks different. Every optic nerve looks different. Our eyes are just as different from each other as our fingerprints. Our prescriptions are also unique to each individual.


5. Another aspect of your low vision services is to provide patients with at home instructions and practice lessons. Why is this helpful?
We have found through our own research and from other researchers in neurophysiology and ophthalmology, that nerve regeneration is a process that seems to take about six weeks. We have also found that reading is the engine that drives the vision best.
We often loan patients simple prismatic glasses for six weeks before we prescribe their custom glasses. We do this at no charge. We also have a large catalog of graded text in English and many other languages. We dispense the homework at no charge as well.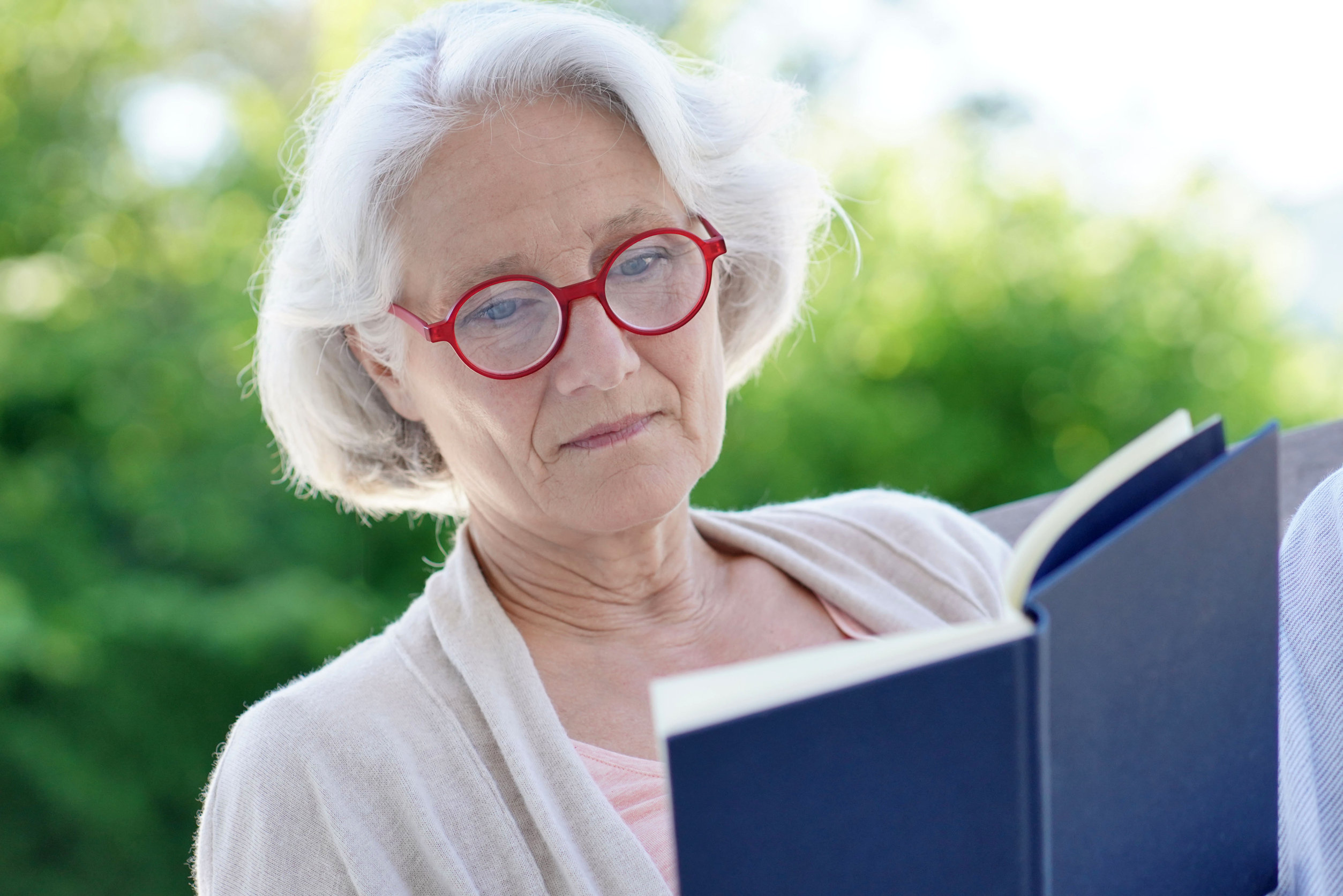 We give instructions for home reading therapy, and we show the patients who follow these instructions that they make significant vision improvement by six weeks, even before receiving their final prescription. We do this because we have found that reading with prism glasses improves distance vision as well. The final prescription does not have to be as strong as we would have given at the patient's initial visit.
6. In what ways can a person with advanced dry or wet macular degeneration benefit from your services?
Since we do no routine eye care for "normal" or average patients, we have seen only low vision patients for the past 15 years. We have thousands of patients with AMD, wet and dry types. They keep coming back!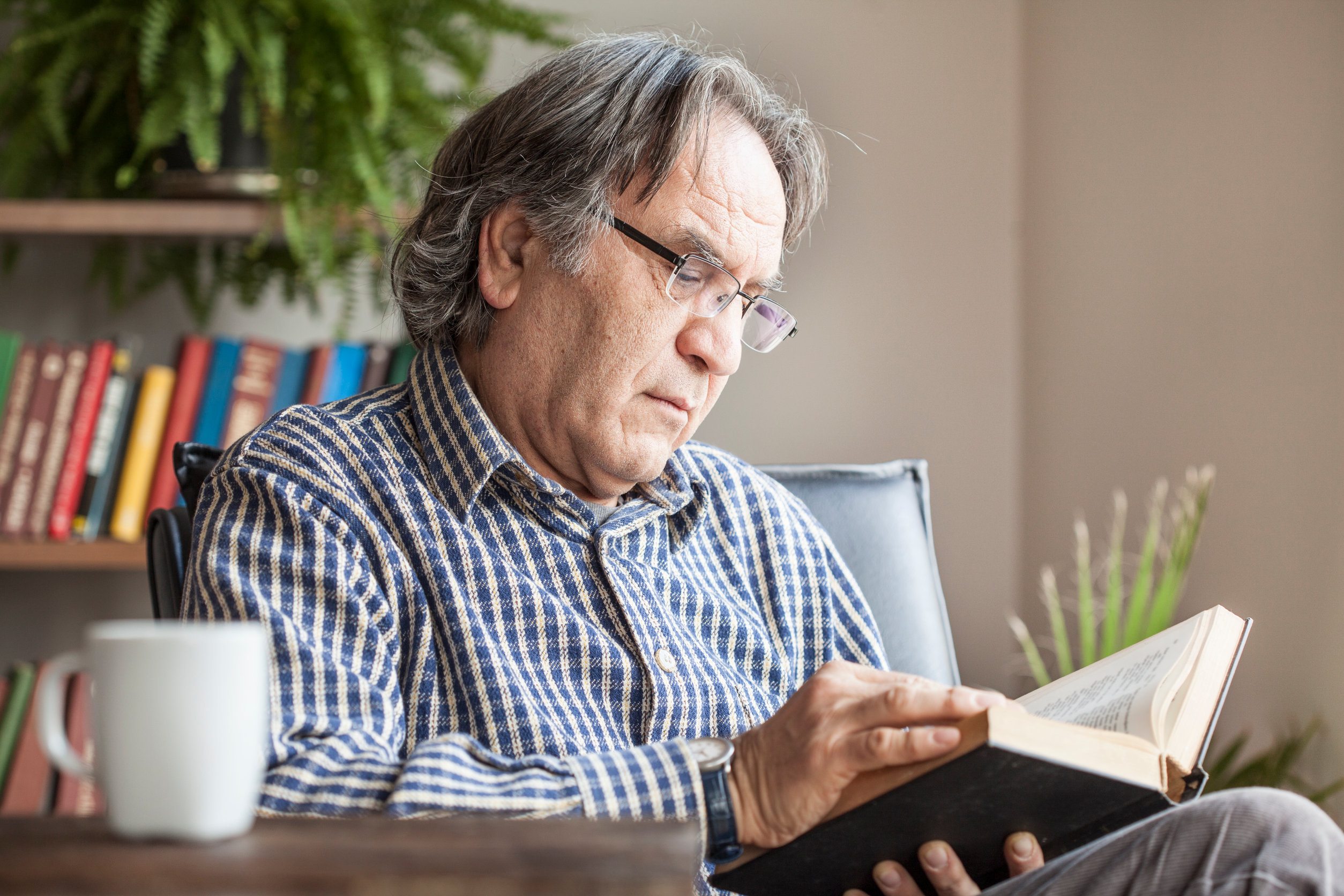 Some patients have to fly over to us from Europe. Many come from countries that have comprehensive health coverage, such as England and Canada, and they are still willing to pay for our services. One man actually found his way to us from Mainland China, coming to the USA just to see us and then returned home, able to read small print and read the flight departures at the airport and train station without having to ask anyone for help.


7. If someone is interested in being evaluated your low vision center, what is the best way for them to contact your office?
The best way to make an appointment is to call the office for an appointment or further discussion of their questions. We have a cancellation list for people who are from the NY metropolitan area and can be available if given just one day's notice. Our number is (908) 955-7715 and our address is
385 State Route 24
(E Main St), Suite 2D
Chester, NJ 07930

Siwoff Low Vision Center
Go Back To Low Vision Technology

Return to WebRN Macular Degeneration Home

√ Prevention of Macular Degeneration?
√ Tips for Daily Living?
√ Food Suggestions for a Macular Degeneration Diet?
√ Ideas on Visual Aids to Maximize your Sight?
If you said "yes" to any of the above, sign up for the monthly Macular Degeneration News.