Large Number and Low Vision Clocks for the Visually Impaired
Low vision clocks help those with macular degeneration to keep track of time and sometimes, date and day, by using easy to see large, bold numbers or by hearing the time and date.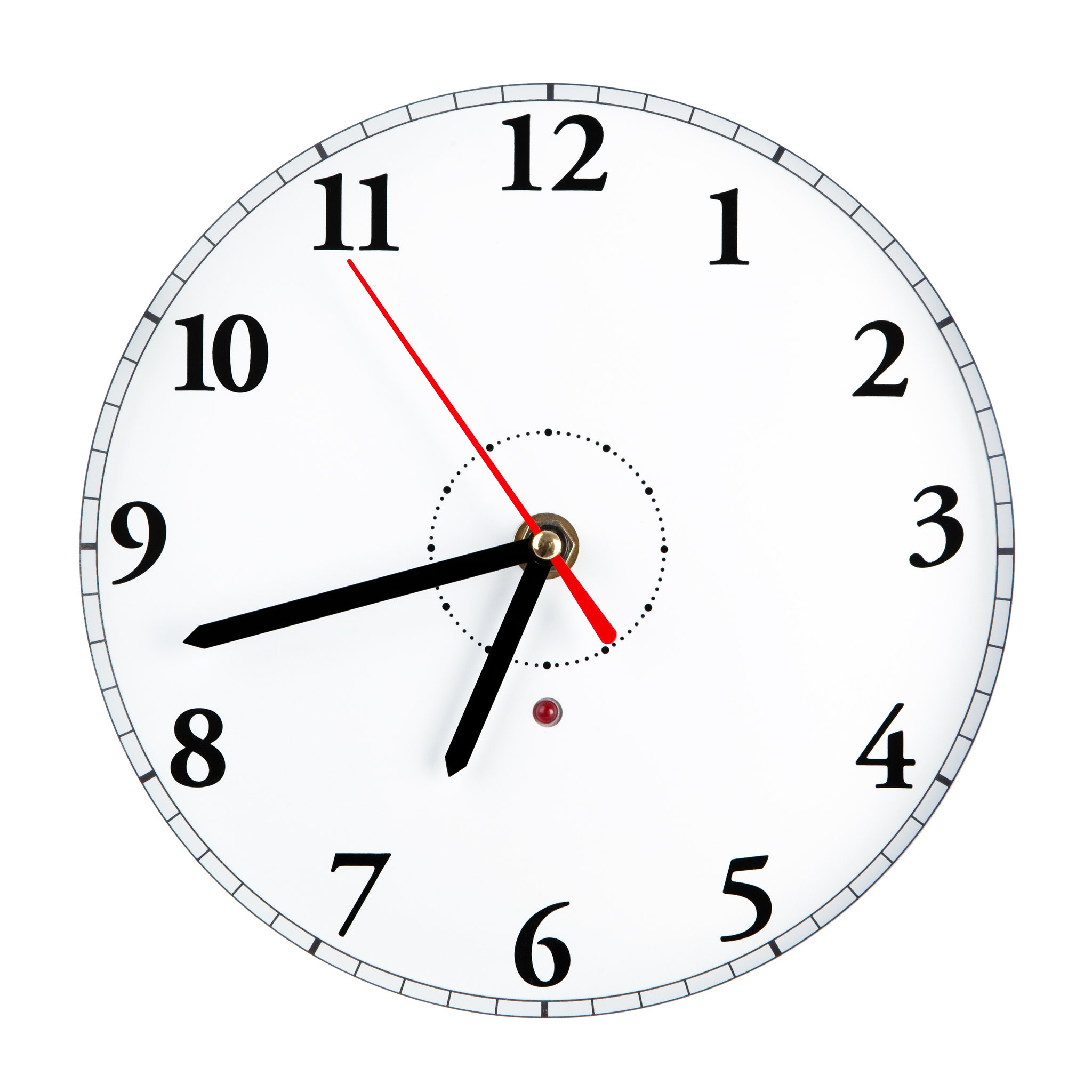 Having trouble seeing what time it is? Have you missed appointments or your favorite TV program because you have trouble keeping track of time?  Invest in a low vision clock that has really large numbers that can be seen during the day or in the middle of the night.
Large Number Clocks

Use of large number or talking aids for those with macular degeneration will help to reduce some of the frustration of visual impairment that comes with the loss of central vision.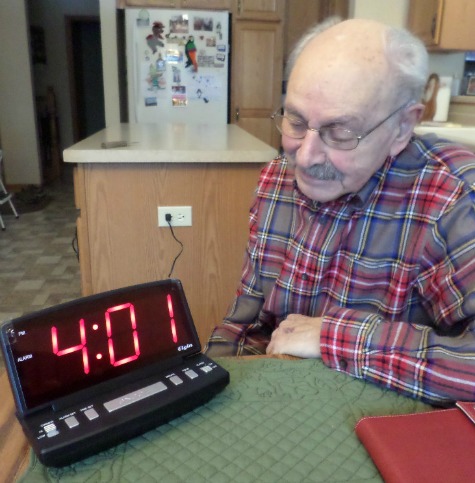 ---
Some links in the following sections are eBay or Amazon affiliate links, which means that if you purchase a product through them I receive a small commission. There is no extra cost to you. Find more details on this page.
---
Determine where the clock will be used. When my father-in-law got up in the middle of the night he would have to put his face right in front of their bedroom clock to see the time.
Now with this large number clock -  numbers light up on a black background - he can see the time from a short distance.

Rocam Digital Alarm Clock - Large 6.5" LED Display
Time, Date and Day

There are times when all of us can use a reminder as to what day and date it is.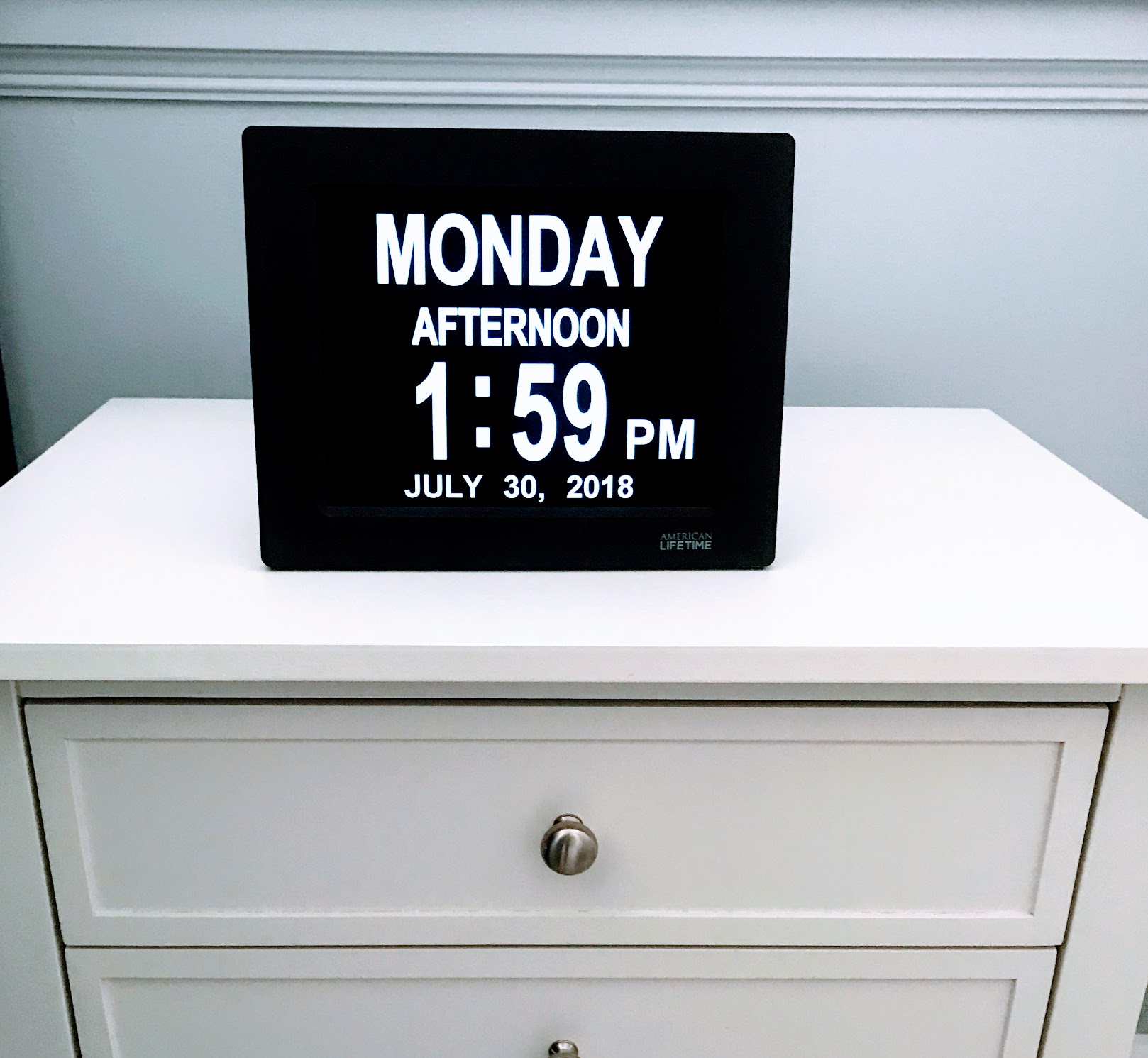 Everyone's vision needs are different. For some people this color combination of stark white numbers and letters on a dark black background provide the best contrast for seeing.  The clock also displays the month, date and day of the week in large, bold numbers/letters.
It measures 8.5" wide x 6.75" high x 1" deep (4.5" deep with Kickstand) and features an 8" screen.
At night it lights up so it can be seen during the day and at night:

American Lifetime [Newest Version] Day Clock - Extra Large Number Digital Clock with Battery Backup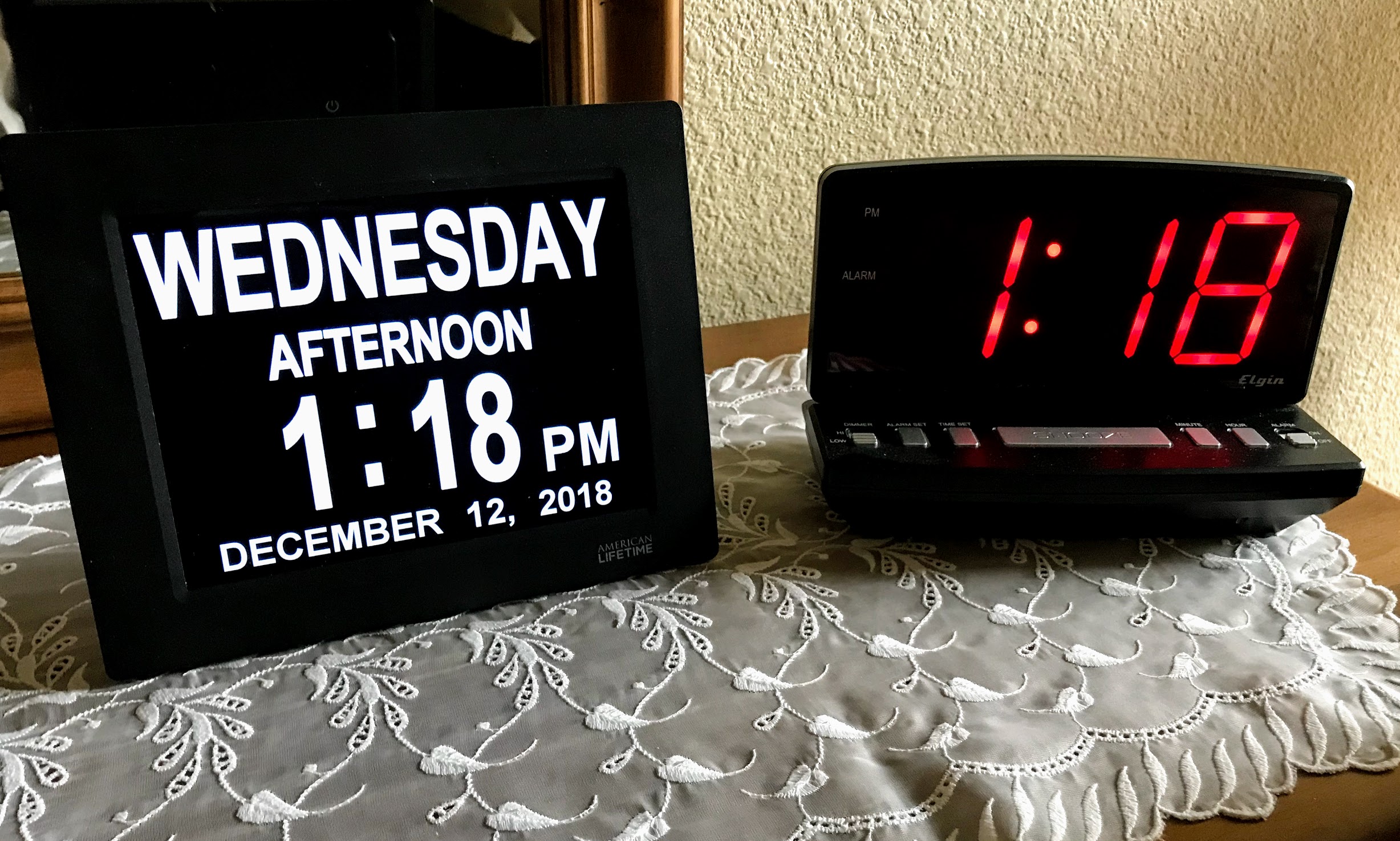 My father-in-law who has wet macular degeneration finds these large number clocks helpful for keeping track of time so that he gets to the dining room in time for his evening meal. 
Simple to Read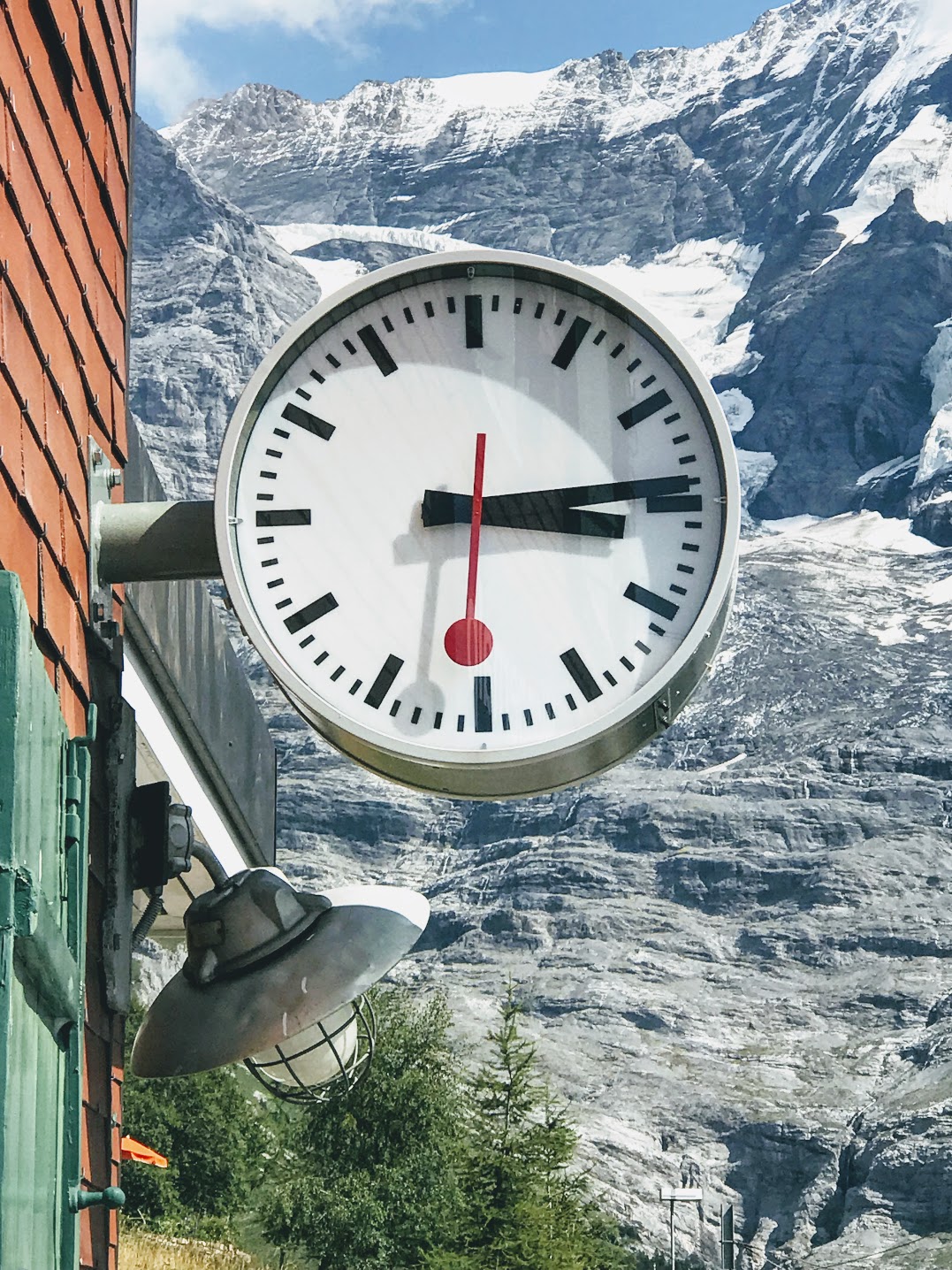 This simple easy to read clock by Mondaine is the official Swiss rail clock that can be seen at every train station. 

Mondaine A990.CLOCK.11SBC Wall Clock White Dial Red Frame
Talking Low Vision Clocks

Invest in an Echo Dot and use voice commands to find out day of the week, date, or time. Just say "Alexa, what time is it?"  and you can hear what time it is.

You do need WiFi for this technology. Adjust the volume by simply saying "Alexa, turn up (or down) the volume."  Ask Alexa what day of the week it is or the date as well.

Echo Dot (3rd Gen) - Smart speaker with Alexa
Checking the time need not be an exercise in frustration with the use of low vision clocks that offer large easy to see numbers, contrasting colors and/or a talking feature to hear the time. 
Return to Visual Aids for Macular Degeneration

Return to WebRN Macular Degeneration Home

√ Prevention of Macular Degeneration?
√ Tips for Daily Living?
√ Food Suggestions for a Macular Degeneration Diet?
√ Ideas on Visual Aids to Maximize your Sight?
If you said "yes" to any of the above, sign up for the monthly Macular Degeneration News.