Large Print Magazines

Turn your favorite magazine into a large print magazine with an iPad or Kindle Fire.  Almost every magazine is now available in digital form which means you can enlarge the font or zoom in on those beautiful graphics.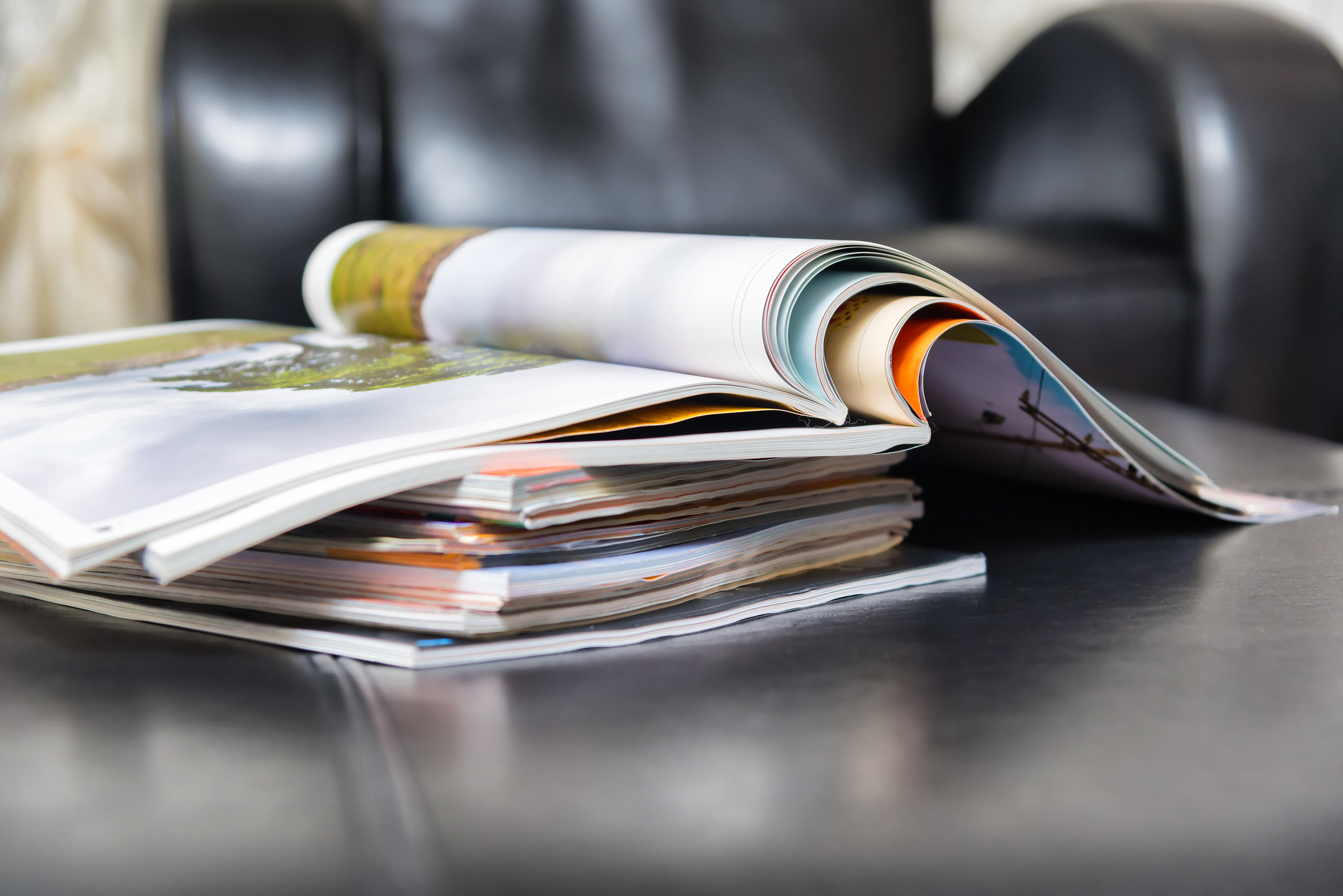 High Def, Vivid, Detailed and Large Screen
The Kindle Fire is one of the more affordable color electronic book readers. It comes in several sizes - 7", 8", and 10.1".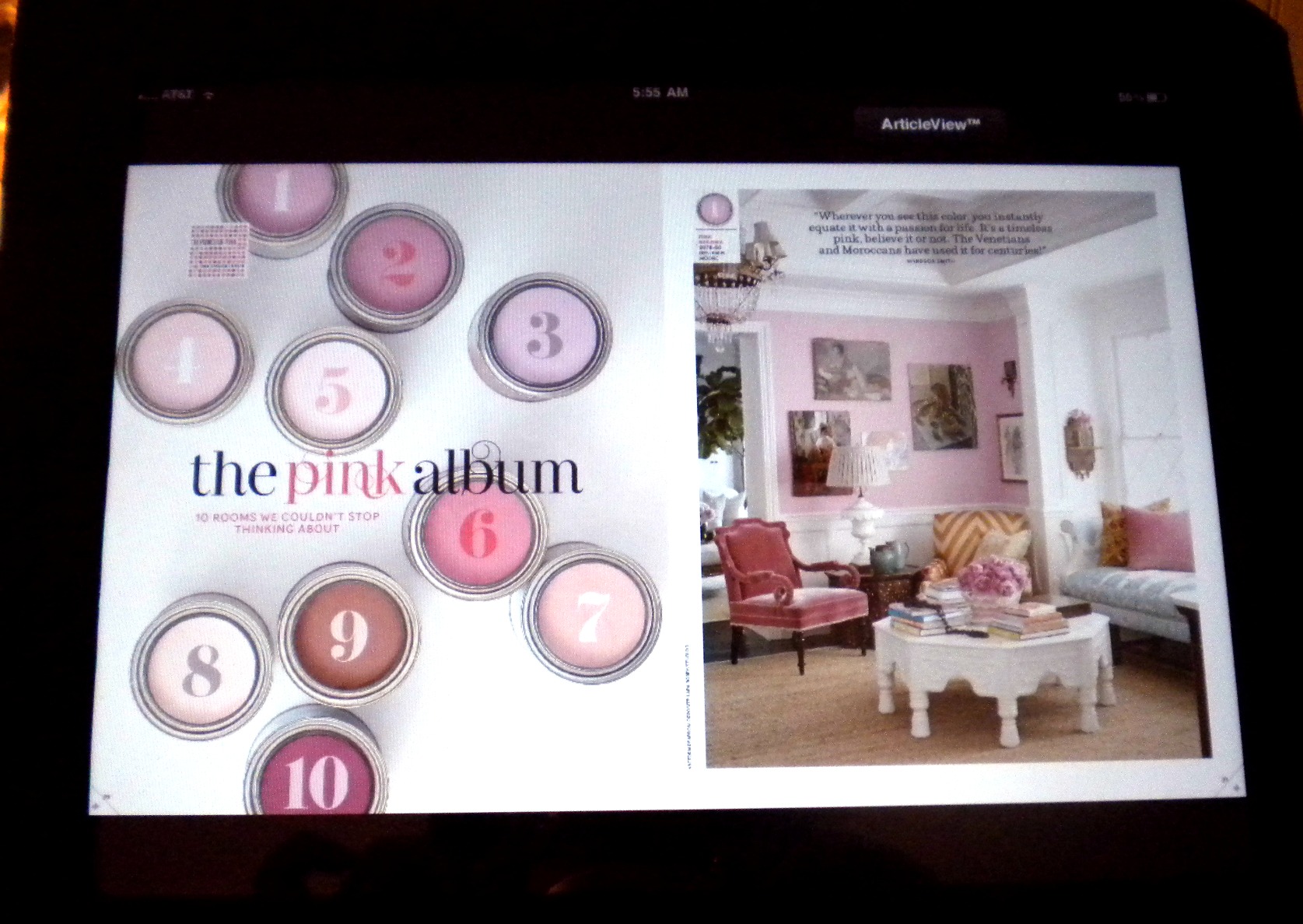 For magazines, the larger screen is better for those with macular degeneration.

The latest 10" screen will provide you with bright vivid pictures thanks to the high definition display with over a million pixels (149 ppi).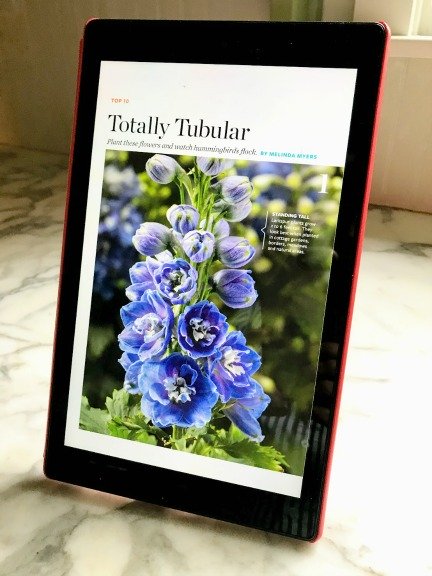 Added benefits for those with macular degeneration is that they can enjoy the magazine pictures with wide viewing angles, less glare, blacker blacks and more brightness.

An easy to use touch screen makes it easy to navigate magazine articles. 

Fire HD 10 Plus tablet, 10.1", 1080p Full HD, 32 GB, latest model (2021 release)
Kindle Fire
Magazine Subscription Offer
Amazon offers a wide variety of selections that appeal to men and women - from gardening to computers. A yearly subscription is available or just make a one time purchase. 

Just about any magazine that is available in hard copy can now be downloaded to the Kindle Fire or Apple Ipad - from Southern Living, to National Geographic to Redbook.
You can try any magazine for 28 days for free before you decide to subscribe. You can get magazines, like Ladies Home Journal, Eating Well, Better Homes and Gardens, and Traditional Home. I have bought Eating Well and Birds & Blooms for my Kindle Fire HD. The colors in the pictures are stunning. I may never go back to reading magazines the old way. To check out Amazon's magazine subscription offers go to:
Large Print Magazine
Reader's Digest
Hard copy large print magazines are few and far between. Reader's Digest is one of the few magazines that offers a large print option and is the most popular magazine that comes in large print.
This is a nice gift idea for someone with macular degeneration. A subscription to this magazine is available to U.S. and Canadian residents. They usually are not available as a single issue.
With more and more magazines becoming available in digital form, hard copy ones are not going to become any more popular. Reader's Digest has articles on a wide variety of subjects along with some great humor. You can get this subscription at Amazon here:
Reader's Digest Large Print
Large Print Guideposts
Pick up a 2020 large print edition of Guide Posts for motivation and to get a fresh perspective on life.

It is set in an easy-to-read 16-point type. 
A daily devotional for those who enjoy starting their day with some spiritual inspiration, these short writings take about five minutes to read. It is a collection of writings from all different authors sharing their stories of encouragement with others.

For those with macular degeneration often the combination of large print, light and magnification makes it possible to continue reading.

Daily Guideposts 2020 Large Print: A Spirit-Lifting Devotional
Apple iPad Zinio App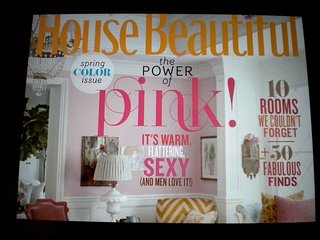 The Zinio app has countless magazines for all ages and interests. I download my House Beautiful, Southern Living and Real Simple magazines right onto my iPad.
I love the vivid colors and the ability to zoom in on any picture.
With two fingers any image can be easily enlarged to any size. If you want to see a flower or instructions for a recipe, enlarging the print or image is so easy.
Audio Magazines

Do you miss reading your favorite magazine?  Well, miss it no longer.  Choice Magazine Listening (CML) offers FREE audio magazine articles for the visually impaired.   CML chooses articles from 100 leading magazines and records them.  Every other month this free service provides its subscribers with 8 hours of articles, fiction and poetry
read by professional voices and recorded on four-track cassette tapes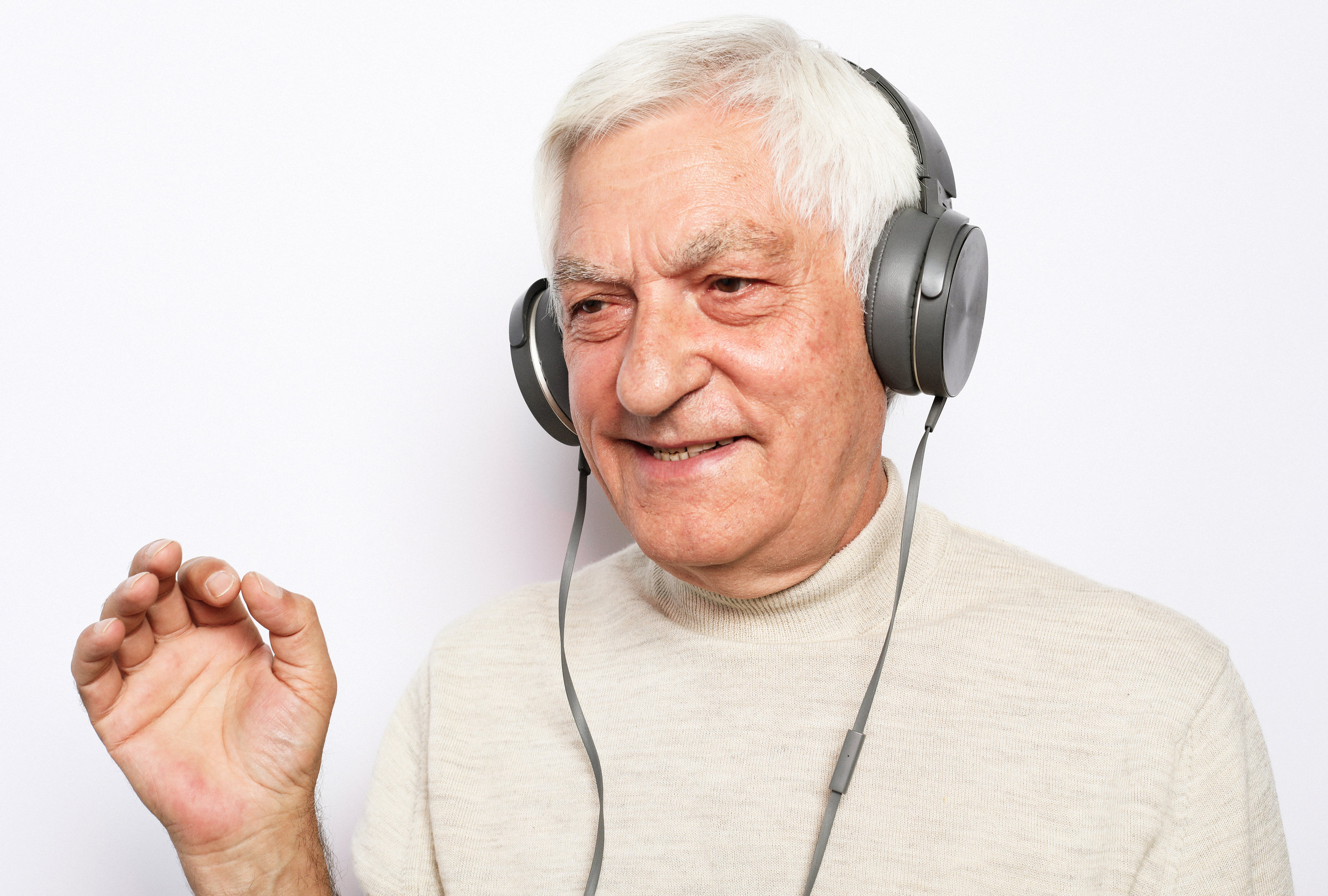 The 4-track cassette player is available for free from the Library of Congress through the Talking Book Program.  Call Choice Magazine Listening at 1-888-724-6423 to get started.

This service selects and records writings from approximately 100 leading magazines. Every other month, this unique the subscriber is provided with free eight hours of "the best" unabridged articles, fiction and poetry read by professional voices and recorded on four-track cassette tapes.

 If you'd like to learn more about this free program click here:
Magazines in Large Print from the National Library Service for the Blind and Print Disabled
"Magazines in Special Media is a descriptive listing of periodicals and newsletters available to people in the United States who are unable to use regular print materials. Periodicals are produced in a variety of formats, including digital audio, digital download, digital text, ebraille, large print, and press braille."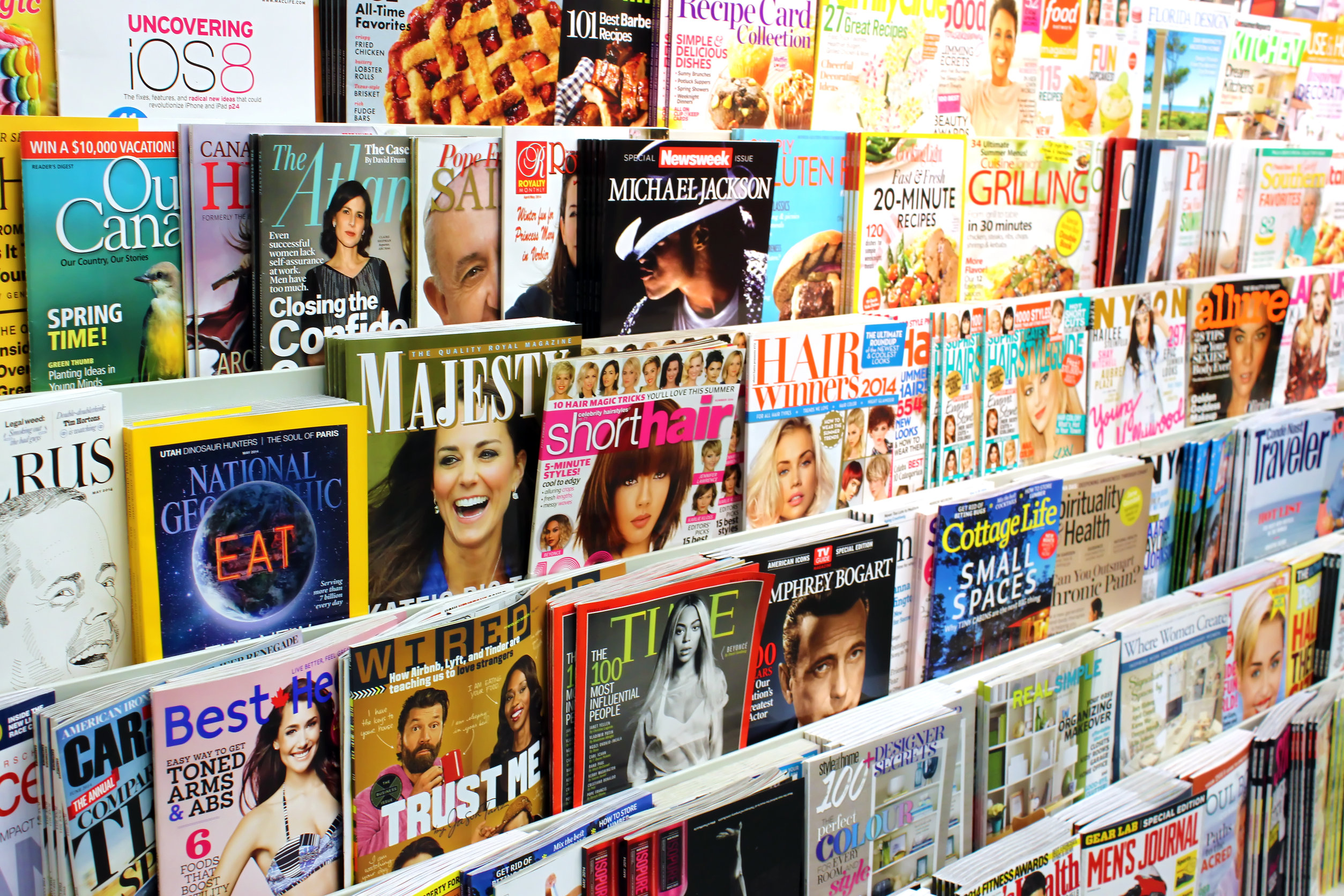 For more information or to sign up for this service visit...
https://www.loc.gov/nls/braille-audio-reading-materials/magazines/

Go from Large Print Magazine to Large Print Books

Go from Large Print Magazines to Macular Degneration
√ Prevention of Macular Degeneration?
√ Tips for Daily Living?
√ Food Suggestions for a Macular Degeneration Diet?
√ Ideas on Visual Aids to Maximize your Sight?
If you said "yes" to any of the above, sign up for the monthly Macular Degeneration News.