Large Button Cell Phone

A large button cell phone uses larger buttons and larger numbers making it easy to see and easy to use. 

Many of today's fancy cell phones now have little keyboards for texting which makes the numbers even harder to see and press. There are still plenty of people who are just looking for a basic cell phone that is easy to use with easy to see numbers.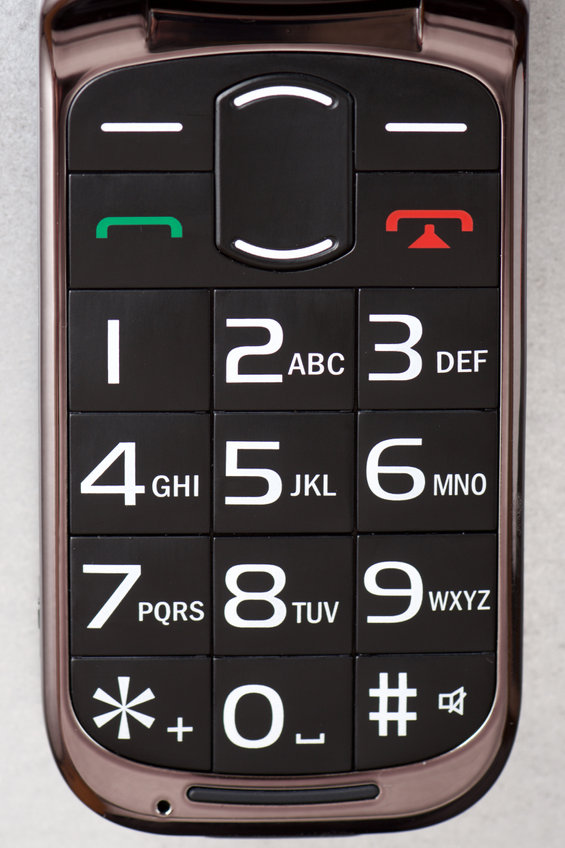 An easy to use large button cell phone is called the Jitterbug.

Here are some of the features that make it a great choice for someone with macular degeneration:

√ Big buttons that have yellow rings around them making the buttons stand out and easy to see
√ Large and easy to read font
√ White text on a black key providing the best contrast for people with macular degeneration.
√ By using your voice, any number stored in the phone can be activated
√ Powerful speaker make the sound loud and clear
√ Adjustable handset amplification up to 101dB and an adjustable ringer for those who are hard of hearing
√ Helpful,live, 24-hour operators greet you by name, make calls for you, provide directory assistance, and add names to your phone list.
√ Affordable. Service starts at around $25 a month. No long term contracts. No long distance or roaming fees. Jitterbug phones are not compatible with other wireless carriers.

These large number cell phones come in white, red and black. The white or red may provide more contrast making one of those colored cell phones easier to see and find on a dark wood table. a dark countertop or in your purse.
Need an easy to use cell phone? Try the Jitterbug with bigger buttons, a larger screen, louder speaker and Operator Assistance.

Jitterbug Large Button Cell Phone for Visually Impaiared
iPhone
The iPhone is great low vision technology. As you can see the icons or applications are very easy to see - they can be enlarged to several different sizes.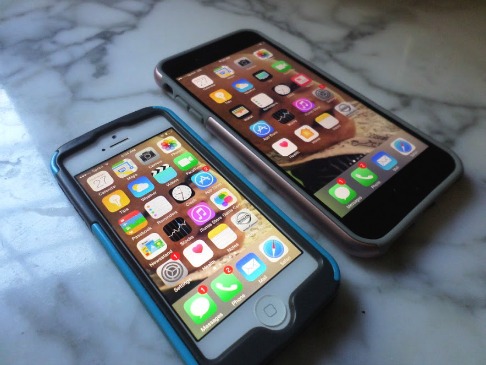 By simply pressing the phone icon, the contact list comes up. The contact list can be arranged alphabetically or by listing your "Favorites."
By simply touching the name, the number is dialed.
The text or font of the names in your contact list can be enlarged by using the zoom text feature.

Voice Activated Phone

If you are looking for a voice activated phone or voice activated cell phone, the late iPhones offer the convenience of voice commands. First you need to build your address book with the names and telephone numbers of your friends and family members.

Then simply say, "Call Linda Miller" and Linda's number is automatically dialed for you. No need to find her in the address book or enter her number.

You can also text by voice command as well. Again you would say, "Text Linda Miller" and then state the message you want sent.
I love the convenience of my iPhone even though I don't have any visual impairments.
Go from Large Button Cell Phone to Low Vision Technology

Go from Large Button Cell Phone to WebRN Macular Degeneration Home
√ Prevention of Macular Degeneration?
√ Tips for Daily Living?
√ Food Suggestions for a Macular Degeneration Diet?
√ Ideas on Visual Aids to Maximize your Sight?
If you said "yes" to any of the above, sign up for the monthly Macular Degeneration News.