Hand Held Magnifiers

Hand held magnifiers can be used for spot reading such as reading instructions, labels, price tags, a bill or a menu.  Not intended for long term reading, keep one of these handy in different rooms of the house.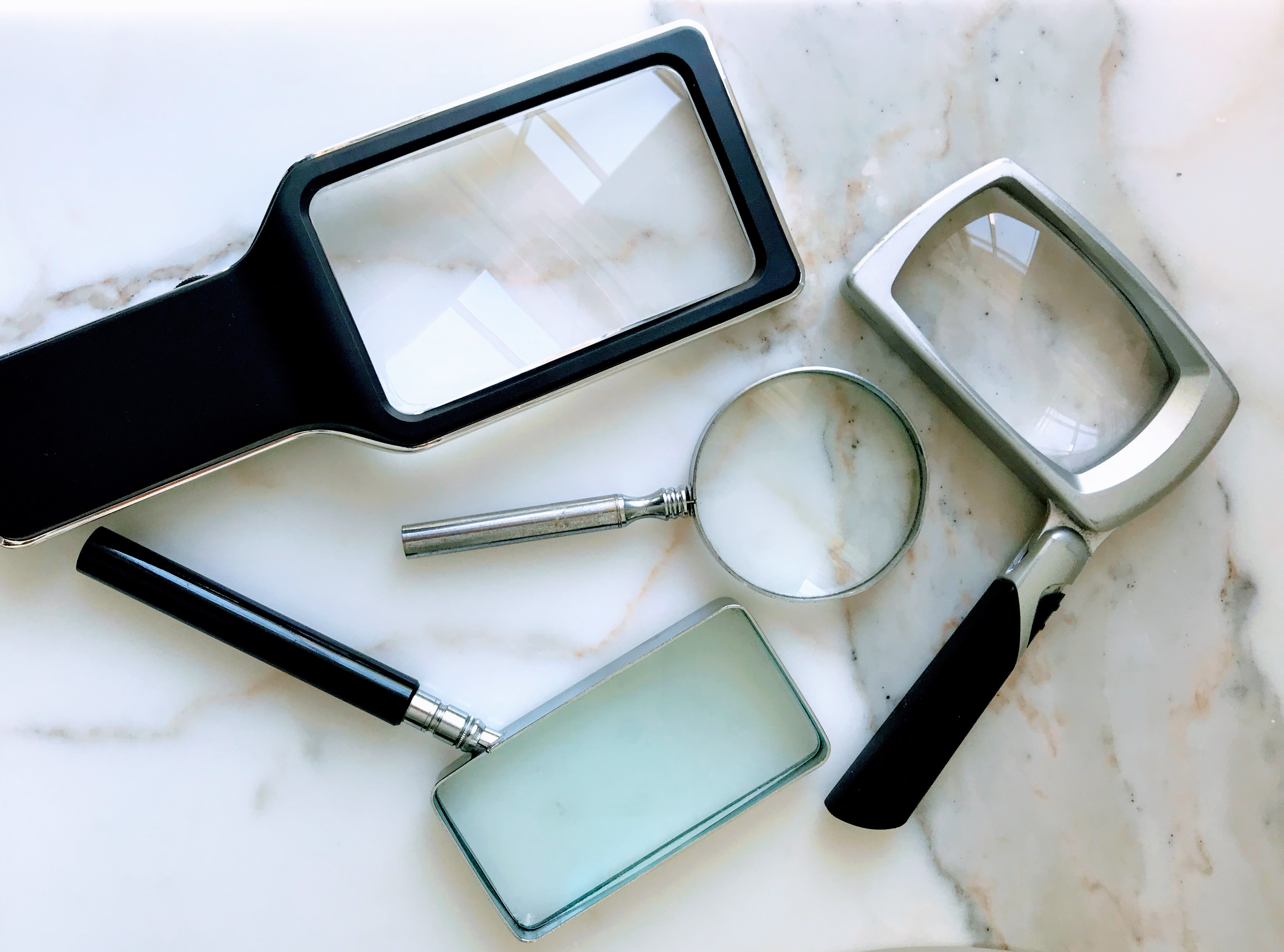 Hand Held Magnifying Glass
A hand held magnifying glass is a convenient and inexpensive visual aid for those with macular degeneration.
Just like I keep inexpensive reading glasses in different rooms of the house, have several hand held magnifiers conveniently available in different rooms - like the kitchen, the garage, the bathroom, and the bedroom. Keep a lighted magnifying glass close at hand to help reduce frustration and to make it easier to see and read.
What should you look when selecting a handheld magnifying glass and how do you know which one to choose?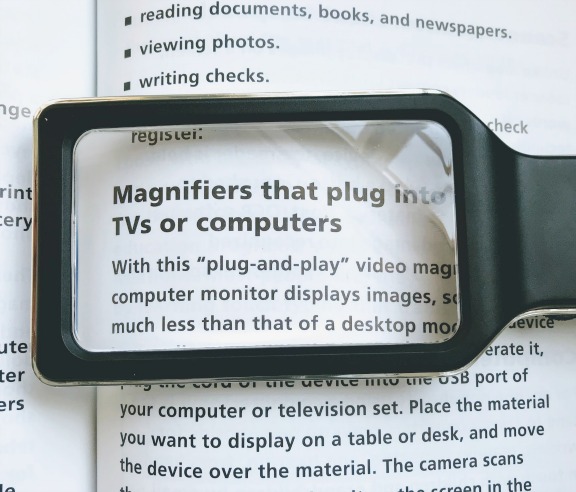 Before you buy a magnifier consider:
What task will you need it for?
What magnification power do you need?
What size lens do you want?
A hand held magnifier is good for spot reading - like checking the scores on the sports page, reading an electric bill, or following the instructions of a recipe. These magnifiers come in different shapes - round or rectangular and  lighted or not lighted.

Lighted Hand Held Magnifier

Recently, while visiting my father-in-law who has wet macular degeneration I was pleased to see that he had several handheld magnifiers placed in different rooms of the house. Without having to search for a magnifier he can quickly grab one to read a label, check a bill, or identify a prescription bottle.
---
Some links in the following sections are eBay or Amazon affiliate links, which means that if you purchase a product through them I receive a small commission. There is no extra cost to you. Find more details on this page.
---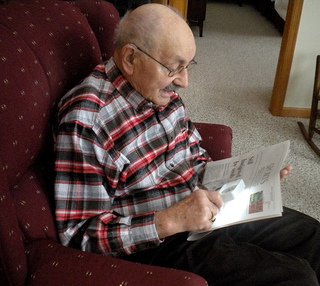 Although his several pocket magnifiers come in different sizes and shapes they all had one thing in common - illumination. As ones macular degeneration progresses the need for more light becomes more pronounced. The more light there is, the less need for a higher power magnifier.
And his favorite light for a magnifier is an LED light. Amazon carries an assortment of pocket magnifiers. But my father-in-law likes the one that folds up easy and uses AAA batteries. Some lighted magnifiers use the tiny button batteries that he finds too hard to remove and replace.  You can find the same LED magnifier here at Amazon:
UltraOptix Sv-3LPLED 3" Round LED Lighted Magnifying Glass
Hand Held Magnifying Glass with Light

This hand held magnifying glass comes with with two interchangeable optical grade lenses - the larger is 5x magnification and the smaller lens 10x magnification. 
Two LED lights provide illumination to help you see in any lighting conditions. The easy on/off switch is on the handle. 
MagniPros Magnifying Glass with LED Lights and 10X + 5X Illuminated 2 Lens Set
This magnifier made by Mighty Bright uses LED lights and is 5" round.
It is one of the largest round magnifiers for a wide viewing area. The crystal clear optical grade lens goes all the way to the edge so there is no blurriness.

It provides 2x magnification and  6x bifocal.
The light switch is easy to access on the handle. It uses a single  AAA battery for easy battery replacement.  An LED magnifier provides some of the best light for magnifiers. LEDs (Light Emitting Diodes) are small, solid light bulbs which are extremely energy-efficient. They provide a very bright light for increased visibility and are known for their longevity and reliability.
Mighty Bright Lighted 5" Round Magnifier
Folding Lighted Magnifier
A folding light magnifier can be carried in one's pocket or purse.
The handle easily folds up so that it is compact and easy to carry with you. What my father-in-law liked best about this lighted magnifier is that it uses a AAA battery. The battery is in the handle of the magnifier. Not only are these batteries easy to find, the battery is easy for him to replace.
Always get the lowest power magnifier that allows you to read comfortably. One that is lighted often makes it possible to use a lower power. Here is 3X power folding magnifier that uses AAA batteries from Amazon:
UltraOptix LED Lighted Folding Magnifier
Large Magnifying Glass with LED Lights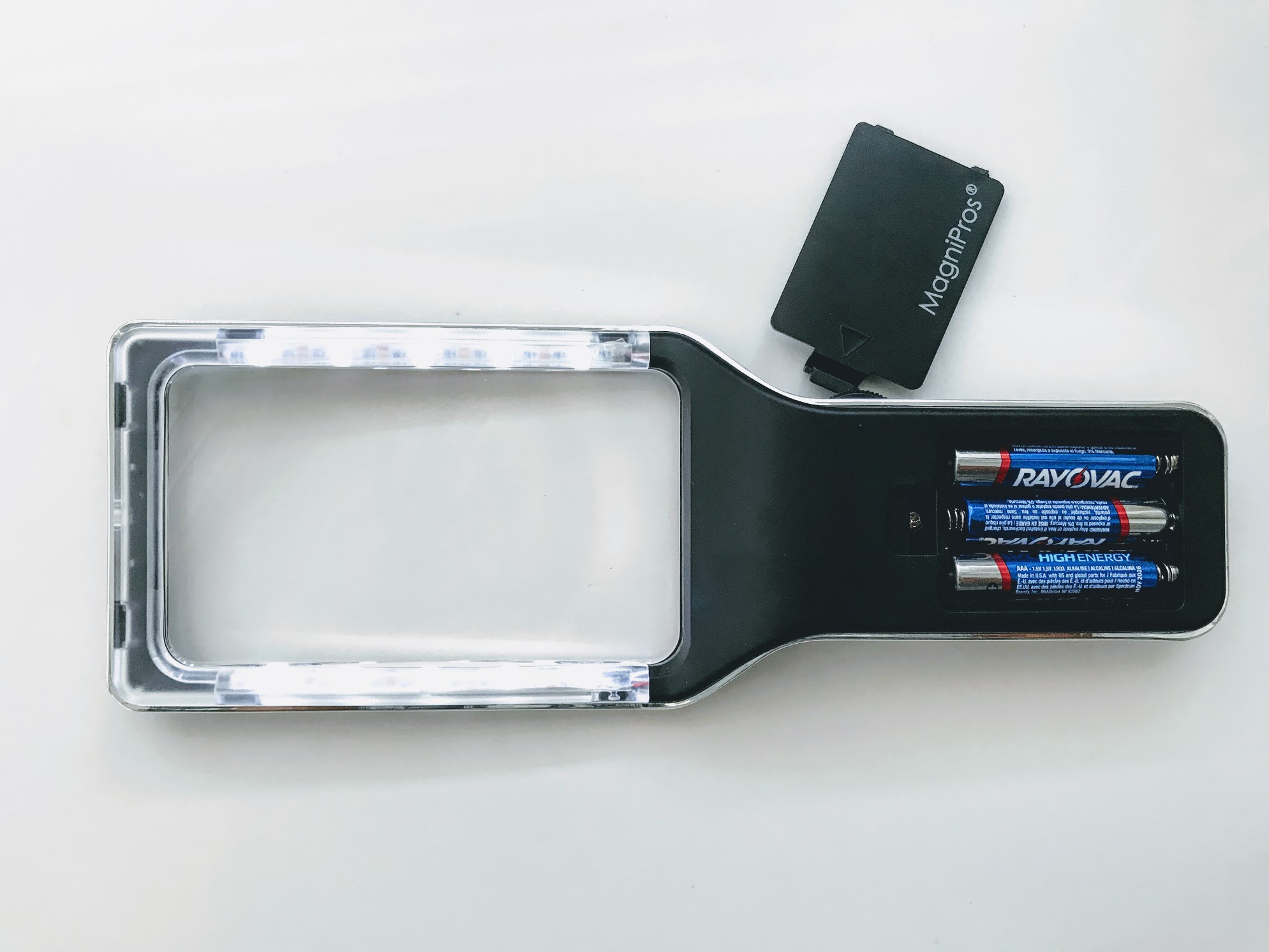 This large magnifying glass measures 4.35" X 2.5".
There are high quality acrylic lenses and glass lenses. The cheap acrylic lenses often have some distortion and are not real clear, so you will need to pay more for a high quality aspheric lens.
In addition there are 10 long lasting LED lights that can be dimmed and adjusted to your lighting conditions.

Here is a handheld magnifier from Amazon that has some great reviews, with a high quality, distortion free lens and offers 3x magnification:
MagniPros 3X Large Wide Horizontal Handheld Magnifying Glass Reading Magnifier with 10 Bright Dimmable LED Lights- Large Viewing Area
Magnifying Glass Necklace
Another way to always have a lighted magnifier handy is to wear one around your neck.  This magnifying glass necklace by Mighty Bright works great for dark corners, dark restaurants or dark drawers.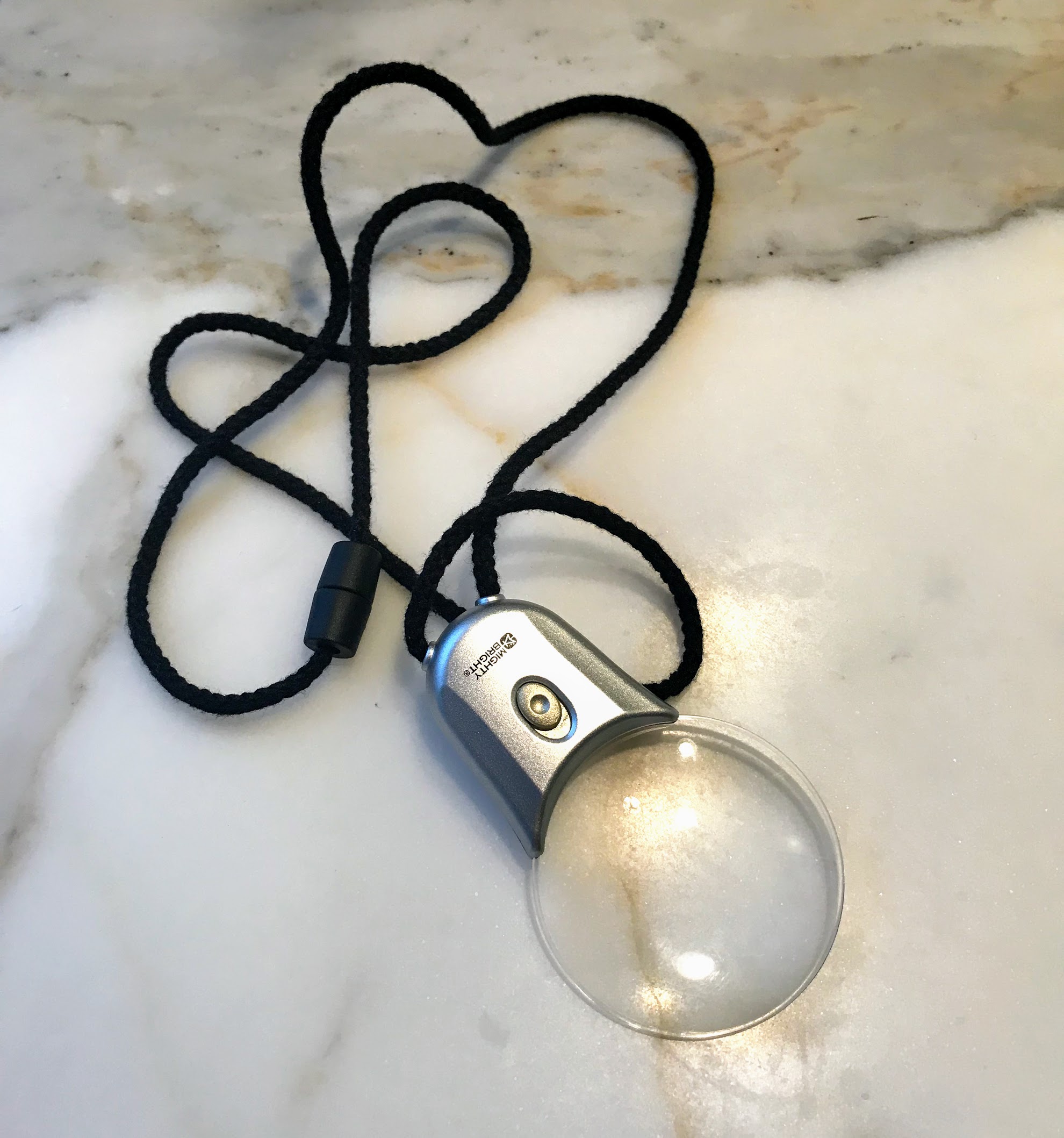 Made of optical quality lens, the lens measures 2' in diameter with 3X magnification. A single bright LED light provides ample light for better viewing.  
Mighty Bright Magnifying Glass Necklace
Hand Held Electronic Magnifier
An electronic portable magnifier can go with you wherever you go. Keep one in your pocket or purse to use when you are at restaurants, shopping or traveling.
For those who need higher magnification, then this hand held electronic magnifier will help those with macular degeneration keep their independence.

With a 5" screen and the ability to magnify from 4x to 32x, it is one magnifier you don't want to be without.
Koolertron 5 inch Digital Video Magnifier, Handheld Portable Electronic Reading Aid Support AV Output to TV with 4 to 32X Zoom; 17 Color Mode, Rechargeable Battery Powered
Be prepared anytime to check out ingredients, instructions or mail with portable, lighted, hand held magnifiers. 
Go from Hand Held Magnifiers to Macular Degeneration Magnifiers
Go back to www.WebRN-MacularDegeneration Home
√ Prevention of Macular Degeneration?
√ Tips for Daily Living?
√ Food Suggestions for a Macular Degeneration Diet?
√ Ideas on Visual Aids to Maximize your Sight?
If you said "yes" to any of the above, sign up for the monthly Macular Degeneration News.