Wet Macular Degeneration Clinical Trials

Wet macular degeneration clinical trials look at new therapies and new combinations of existing therapies. From oral medications, to eye drops to less frequent eye injections, new therapy options are being researched to improve visual acuity, safety, efficacy and compliance.
There are many more wet macular degeneration clinical trials than there are for dry age related macular degeneration. You will find the most complete international listing at the National Institute of Health website at www.clinicaltrials.gov.

Clinical trials can be interventional, meaning they are looking at new treatment options or observational, which means the study is observing different functions of the eye and how a disease progresses. Here are some listings of wet macular degeneration clinical trials.
1. OPT-302 in Combination with Lucentis

This wet macular degeneration treatment clinical trial is seeking to see if by adding OPT-302 to ranibizumab (Lucentis) for a 6 month period will improve vision and/or effect the anatomical structure of the retina/macula.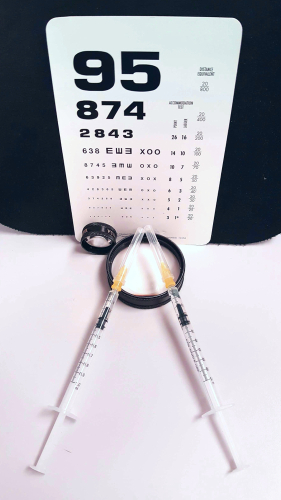 Current wet macular degeneration treatments use anti-vascular endothelial growth factors like Lucentis and Eylea , known as anti-VEGF therapy, to inhibit the growth of abnormal and leaking blood vessels. However these drugs are targeting the suppression of VEGF-A, while OPT-302, developed by Australian bio tech company Opthea, will target and block the effect of VEGF-C and VEGF-D.
According to a recent press release from Opthea,"Combined inhibition of VEGF-A and VEGF-C/-D, has the potential to improve patient response by more effective inhibition of the pathways involved in disease progression."
OPT-302 is a VEGF-C/D inhibitor and the Opthea.com website describes how it works, "OPT-302, blocks two members of the vascular endothelial growth factor family, namely VEGF-C and   VEGF-D, which cause blood vessels to grow and leak. Aberrant blood vessel growth and vascular leakage are hallmarks of several eye diseases including wet age-related macular degeneration (wet AMD) and diabetic macular edema (DME)."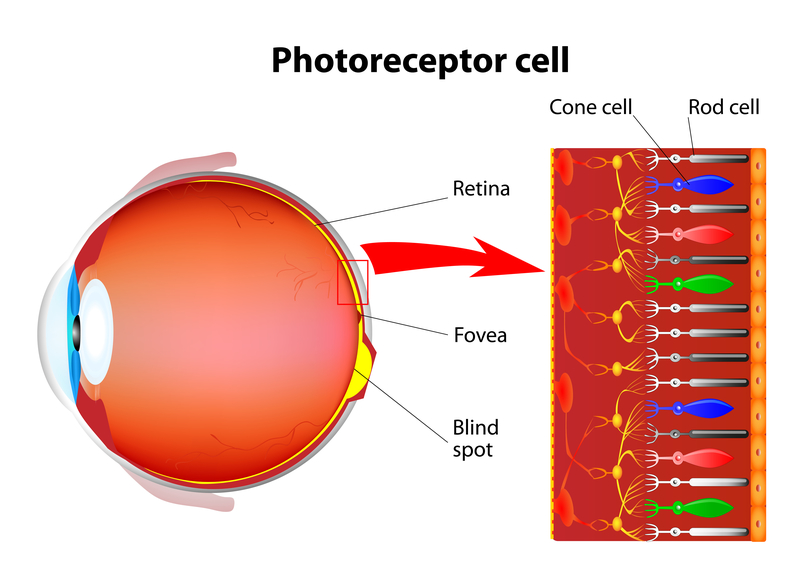 A phase 2b study is recruiting a total of 351 patients who have never been treated for wet (neovascular) macular degeneration at 50 U.S. sites, 50 European sites and six Israeli sites.  The study is a double masked, randomized, sham controlled which means some of the participants will be given the two study drugs while some patients will receive the Lucentis and a sham drug. 
The press release of August 2017 shares, "Opthea previously announced positive results of improvements in visual acuity (VA) and retinal swelling (central subfield thickness and sub-retinal fluid) in the Phase 1/2a study patients that included treatment naïve and prior-treated patients receiving OPT-302 + Lucentis® combination therapy."
You can find the study sites and contact information here:
A Dose Ranging Study of OPT-302 With Ranibizumab
2.  Sustained Delivery of Lucentis via Implant
Genentech, which is part of the Swiss company Roche, has moved from a Phase I to a Phase II clinical trial to evaluate the efficacy of an implant that offers a sustained release delivery system.  

Currently Lucentis is FDA approved to treat wet macular degeneration through monthly eye injections which require regular visits to the eye doctor.  It can be difficult for many patients to comply with these frequent visits to an eye specialist which can compromise the control of the leaky blood vessels under the retina. 
To determine if an implant can provide a better option for delivery of the drug, Genentech is now enrolling 220 patients at several study locations in the U.S.  Patients must be 50 years old or older and have been recently diagnosed with wet AMD within the past 6 months. 
"The hope being the sustained delivery program would be that you would have a device such as ours that could be placed in the eye, could release drugs over longer periods of time and really decrease that burden of office visits and regular injections while most importantly still maintaining good levels of vision," states Jill Hopkins, medical director of Ophthalmology at Genentech.

If your or someone you know is interested in finding out more about the eligibility requirements you may call 888-662-6728 or email global.rochegenentechtrials@roche.com.
To learn more about the study and to see a list of study sites go to www.ClinicalTrials.gov 
Study of the Efficacy and Safety of Ranibizumab Port Delivery System
3.  Wet Macular Degeneration Clinical Trial using Eye Drops
SF0166 Topical Ophthalmic Solution
Wet macular degeneration is normally treated by frequent anti-VEGF intravitreal injections.  Besides being uncomfortable and requiring regular physician office visits, anti-VEGF therapy can become ineffective over time.  
SciFluor Life Sciences, Inc. a biopharmaceutical company dedicated to developing drugs that improve outcomes and delivery over existing treatments, is sponsoring a Phase 1/II study to evaluate the safety and preliminary efficacy of SF0166 in patients with wet macular degeneration and diabetetic macular edema.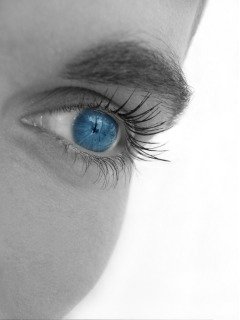 What makes this study unique is that it will be given as a topical ophthalmic solution, not as an injection. Ben Askew, Ph.D., Vice President of Research at SciFluor and the lead on the SF0166 therapeutic program, said, "The development of SF0166 provides validation of our fluorine-centered approach to bringing new transformational therapies to patients with serious illnesses. SF0166 demonstrates how appropriately placed fluorine modifications can improve the physical properties of a molecule, and address the challenge of getting enough drug to the back of the eye when administered using much more convenient eye drops." 

The clinical trial is a double blind study meaning that some patients will receive the active study medication and others will receive a placebo.  There will be two arms to the study with one group receiving a low dose in the study eye BID or twice a day for 28 days and the other arm will receive a high dose BID for 28 days.  
Up to 40 eligible subjects who are aged 50 or older, with active subfoveal choroidal neovascularization due to Age-related Macular Degeneration (AMD) will be recruited for the study at several different clinical trial sites in the United States.  To find out more about the study and a listing of the study sites and contact information go to:
Safety and Exploratory Efficacy Study of SF0166 in the Treatment of Neovascular Age-Related Macular Degeneration (AMD)
4.  Anti-angiopoietin2 Plus Anti-VEGF
Regeneron Pharmaceuticals and Bayer have teamed up to sponsor a Phase 2 clinical study for those with wet age-related macular degeneration.  The study will evaluate the combined therapy of aflibercept (Eylea) and anti-angiopoietin 2 that will be given to patients as a combined single intravitreal injection. 

Eylea belongs to the category of anti-VEGF drugs and works to prevent the formation of abnormal and leaky blood vessels in the eye. Angiopoietins work together with vascular endothelial growth factor (VEGF) to promote the development of these unusual blood vessels that leak and cause damage to the macula and to ones vision. 
"Bayer is strongly committed to further expanding its ophthalmology portfolio with innovative therapies for patients suffering from vision impairment. Addressing multiple pathways offers potential additional benefit to patients with devastating retinal eye diseases," said Dr. Joerg Moeller, member of the Executive Committee of Bayer AG's Pharmaceuticals Division and Head of Development. "Inhibiting the Angiopoietin 2 pathway is a promising new approach for a combination therapy, and we are looking forward to working on it together with Regeneron."

There will be 3 arms to the randomized double blind study, meaning not everyone will receive the combined therapy. Patients must be 50 years old or older with active choroidal neovascularization in the subfoveal area due to age related macular degeneration.  The five study sites in California, South Dakota, Florida, Indiana and Massachusetts will recruit a total of 360 participants.  To find out more about the study and how to contact a study coordinator go to: 
Anti-angiopoeitin 2 Plus Anti-vascular Endothelial Growth Factor Study
5.  Wet Macular Degeneration Clinical Trial using Oral Drug X-82 
The biopharmaceutical company, Tyrogenex, the sponsor of this research, has developed a medication taken by mouth that affects the progression of wet macular degeneration by inhibiting vascular endothelial growth factor (VEGF) and platelet-derived growth factor (PDGF).  According to the Tyrogenex website, the compound  X-82,  "targets the basic mechanisms of neovascular eye diseases, including angiogenesis, fibrosis and inflammation."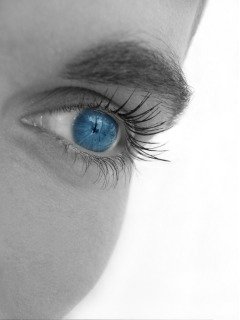 Over 20 different eye centers across the United States are participating in this clinical trial.

Participants must be over the age of 50 and have  a diagnosis of wet AMD that has been treated with anti-VEGF in one or both eyes for at least 1 year prior to joining the study.  Other requirements are listed on the clinical trial website.
There will be four different arms or groups - 33 participants in each group. Patients will be treated for 52 weeks and will  be divided into groups based on treatment dosage:
X-82 50 mg plus Eylea prn
X-82 100 mg plus Eylea prn
X-82 200 mg plus Eylea prn
Placebo plus Eylea prn
"X-82 is the only orally-administered therapeutic in development for wet AMD. We are encouraged that the Phase 1 data demonstrated the potential of X-82 in filling an unmet need in the wet AMD patient population. We look forward to learning more information from the Phase 2 trials," said Michael D. Webb, Tyrogenex President and CEO.
The purpose of this study is to evaluate the safety and efficacy of X-82 in the treatment of vision loss due to wet AMD.
X-82 to Treat Wet AMD
6.  Wet Macular Degeneration Clinical Trial using Gene Therapy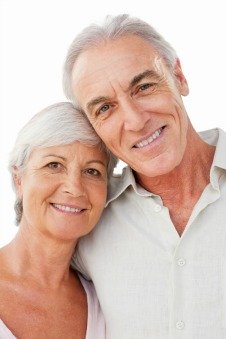 This is a Phase 1 clinical research study which means it is examing the safety and tolerability of an experimental gene transfer agent called AAV2-sFLT01.
It is a multi-centered clinical trial at several eye centers in the United States such as Johns Hopkins in Baltimore and Ophthalmic Consultants of Boston. However the study sites have reached their number of needed participants and are no longer recruiting new patients.

The sponsor is Genzyme. The treatment involves a single injection into the eye.

Safety and Tolerability Study of AAV2-sFLT01 in Patients With Wet AMD

7.  Wet Macular Degeneration Clinical Trial using Radiation
Macular EpiRetinal Brachytherapy Versus Lucentis® Only Treatment (MERLOT)
The United Kingdom is offering this Phase IV study at 15 different locations for patients with subfoveal choroidal neovascularisation associated with wet age-related macular degeneration. Here is a description:
"This study tests a new surgical device that delivers a focal dose of radiation (epimacular brachytherapy) to the macula, to try and reduce or eliminate the need for ongoing, regular eye injections. The trial compares epimacular brachytherapy to ongoing standard treatment with ranibizumab." 
The Experimental Arm will receive a single therapy with epimacular brachytherapy using the VIDION® System, with Lucentis® (0.5 mg) administered on a monthly basis as required. The Control Arm will receive only the Lucentis injections. 
This study is no longer recruiting patients but still ongoing without published results yet. You can learn more about it here:

---
Didn't find what you were looking for? Search this site by typing in a keyword and the results will be displayed below:
Loading
---
Go from Wet Macular Degeneration Clinical Trials to Wet Macular Degeneration Treatment

Go from Wet Macular Degeneration Clinical Trials to WebRN Macular Degeneration Home

Would you like to be updated on:
The Latest Macular Degeneration Clinical Trials?
√ Prevention of Macular Degeneration?
√ Tips for Daily Living?
√ Food Suggestions for a Macular Degeneration Diet?
√ Ideas on Visual Aids to Maximize your Sight?
If you said "yes" to any of the above, sign up for the monthly Macular Degeneration News.