Exercise and Macular Degeneration

What does exercise and macular degeneration have to do with each other? We all know that cardiovascular exercise benefits the body's overall health and increases the efficiency of the circulatory system - which helps with blood flow to the heart... and lungs and to other parts of the body... like the retina.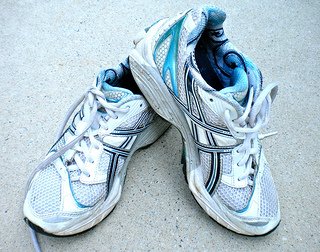 In macular degeneration there is a problem with getting oxygen rich blood to the macula and removing built up waste.
Exercise Study and AMD

So it is no surprise that researchers from the University of Wisconsin found those with an active lifestyle were 70% less likely to develop macular degeneration than those who did little or no exercise.
The Wisconsin study that began in 1988, tracked almost 4,000 men and women (between the ages of 43-86) over a 15 year period by conducting regular eye tests and recording levels of exercise.
After accounting for other risk factors such as age, sex, history of arthritis, systolic blood pressure, body mass index, smoking, and education, those with a baseline active lifestyle (walking three times or more a week), were 70% less likely to develop macular degeneration than those who did little exercise.
The study is published in the British Journal of Ophthalmology.
Why Exercise is Important if You have Macular Degeneration
If you do have macular degeneration you may have found yourself not being as active as you used to be. It does take more effort to exercise with macular degeneration as your sight diminishes. However, the benefits are worth it, such as: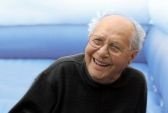 √ Improved energy
√ Improved balance
√ Better sleep
√ Stabilized insulin levels
√ Improved mood
What Kind of Exercise is Best?

But just like reading or writing, the more you just do it, the more confidence you will build.
Always check with your physician before you start an exercise program. That said, here are some ideas to get you started:
√ Walking - find a friend or neighbor to go with you
√ Water Aerobics - low impact and good for your joints
√ Swimming - builds endurance, muscle strength and cardio-vascular fitness.
√ Ellipital Machine - use it in a room where you can watch your favorite TV show or listen to books on tape. This Schwinn one has 8 levels of intensity with 7 workout programs. It's nice and quiet, so it's easy to listen to your music or watch a TV program. Not too heavy to move around in a room with the help of the rolling casters. It doesn't take up as much space as other exercise equipment. Assembly is required. This is a great exercise machine if you want to exercise at home or if your vision makes it uncomfortable to be walking/swimming.
Schwinn A40 Elliptical Machine (2013)
√ Weight lifting - join a local gym where a trainer can get you started
√ Try Rebounding - a mini-trampoline with a stabilizing bar is inexpensive and provides lots of health benefits.
I bought the
Mini-Trampolline with a Stabilizing Bar
I use mine several times a week. It's a great way to exercise when you can't get outside.
Remember, better health leads to better vision.
Go from Exercise and Macular Degeneration to Macular Degeneration Prevention

  Return to WebRN Macular Degeneration Home
Would you like to be updated on:
The Latest Macular Degeneration Clinical Trials?
√ Prevention of Macular Degeneration?
√ Tips for Daily Living?
√ Food Suggestions for a Macular Degeneration Diet?
√ Ideas on Visual Aids to Maximize your Sight?
If you said "yes" to any of the above, sign up for the monthly Macular Degeneration News.