Hello


"How Does One Get Tested for Macular Degeneration?" My Friend Asked
At our Fourth of July party my friend, Laura, mentioned that her aunt was recently diagnosed with macular degeneration. Her aunt is in her 60's and noticed that there was a smudge in the center of her vision. Much like how one would see if there was something smeared on one's glasses and they needed cleaning.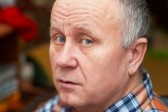 Laura, whose father-in-law also has macular degeneration, asked me how do you know if you have this retinal condition?

Well, first you have to start with having regular eye exams. People like my friend's aunt often think that all they need is a new eye glass prescription, not suspecting that there may be something more serious going on in the retina.
Regular Eye Exams and More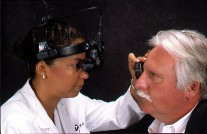 How often her aunt had annual eye exams I don't know. But what I do know, is that the first place to start is by seeing an eye doctor regularly to have your vision checked and monitored.

There are many different tests that can be performed to examine the retina, check one's genetics, or determine one's risk for AMD by measuring the macular pigment.

Find out if you could benefit from any of these different forms of testing here:

Tests for Macular Degeneration

P.S. Please hit the Facebook "Like" Button if you like the page! Thanks so much for subscribing to Macular Degeneration News.

Thanks so much for subscribing to Macular Degeneration News.


Leslie Degner, RN, BSN
Better Health for Better Vision