Hello


Keeping Track of Time
On a recent trip to Switzerland one is reminded of their innate nature of being on time. Trains depart at precisely the scheduled time, the local tour of the town didn't begin a minute late and the shops open right at 10:00 AM.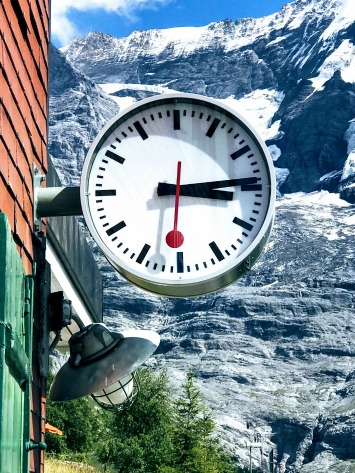 From buses, to trains, to gondolas you can always count on every mode of transportation to have coordinated schedules so you never have to wait. Of course that meant we had to be on time as well, because there is no delaying for any late stragglers. Every train station proudly displays the simple easy to read official Swiss Rail clock by Mondaine so you are always aware of the time.
I love the predictability and the dependability of the Swiss. Their commitment to honoring their posted schedules makes for a more pleasant stay because you can count on them to be on time. Keeping track of time is important for many reasons - from just being aware of how your time is being spent to being a dependable friend, employee, or neighbor who doesn't keep others waiting.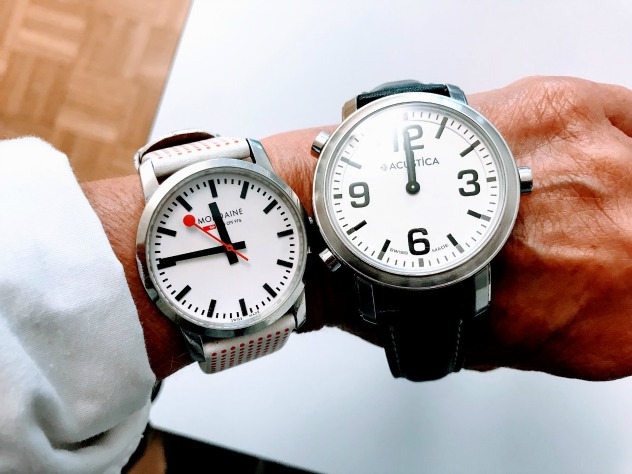 Of course to do that one needs a way to know what time it is through some type of low vision watch. Whether it's a large number watch or a talking watch make it a point to be a person one can count on to be on time.
Large Number and Talking Watches

Leslie Degner, RN, BSN
Better Health for Better Vision