Macular Degeneration Test for Genes
A new macular degeneration test is available for those at high risk for developing age related macular degeneration. Find out if you should be tested, what is involved and what this test will tell you.
Is Macular Degeneration Hereditary?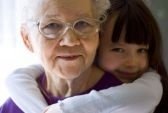 Is macular degeneration hereditary? That question may be easier to answer thanks to a new genetic test for macular degeneration called Macula Risk.
Dr. Edward Paul tells us more about this test, who should get it and how it may benefit those who are at high risk.
Low Vision Specialist
First tell us a little about yourself, your credentials and your practice.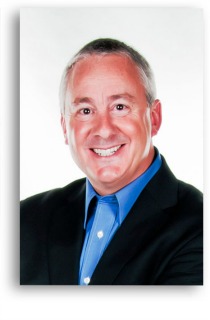 I am a low vision optometrist with a specialty in Age-related Macular Degeneration (AMD). I am a graduate of Southern College of Optometry and also hold a Ph.D. in nutritional medicine.
My interest in nutrition and eye disease lead to the development of TOZAL, the first prescription supplement for the treatment and prevention of AMD.
I have served as professor of ophthalmology at two international medical schools and was chosen as one of "America's Top Optometrists" by the Consumer's Research Council. I am a Diplomate of the International Academy of Low Vision Specialists and the author of several books, including Conquering Macular Degeneration and 101 Great Ways to Health.
Genes and Macular Degeneration
1. Explain briefly the role of genetics and family history in the development of age related macular degeneration.
Genetic factors alone account for 63% of the disease risk for AMD. Other genetic markers combined with age, medical history, and smoking status allow for a highly predictive risk model to be generated for predicting AMD.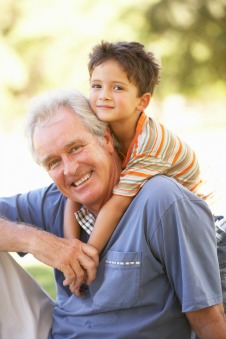 2. What is the Macula Risk Test?
Genetic testing has been used in medicine for several years. Previous genetic testing for AMD only tested for those patients who would develop late-state disease. Macula Risk, a new genetic test, can predict how a patient with AMD will progress. This newer test for those diagnosed with AMD covers the genotype spectrum for those who are at a low risk for vision loss in the future as well as those that have a medium or high risk for severe vision loss.
The test involves using a cotton swab on the inside of the patient's cheek with a gentle brush. The swab is air dried and sent to the genetic laboratory for processing.
3. What can this test tell or not tell about a person's eyes or vision.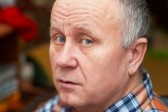 The incidence of advanced AMD grows from 1 in 10 people over the age of 60 to more than 1 in 4 people over the age of 75.
Most people (80%) do not know they have AMD until they lose central vision in one eye. Vision loss can happen quickly and without warning; it may be arrested but it is not generally reversible.
Early detection and treatment of AMD is critical to allow frequent monitoring of at risk patients with early or intermediate AMD (drusen) so that wet AMD can be caught at a treatable stage.
There are five risk levels defined using Macula Risk testing. Risk levels 3, 4 and 5 represent the 20% of people who have a higher than average risk for vision loss from AMD
4. How will the information from the Macular Risk Test benefit the patient?
Those found to be at low risk for developing vision loss will be relieved. Those other patients with a high risk for losing vision may have time to alter or change their lifestyles if they are considered harmful to their health.
The Macula Risk genetic test will tell you how your risk compares to the general population. The test will uncover 4 out 5 people destined to get the condition. Once you know your risk, your doctor can develop a tailored program to help you protect your sight.
5. What action or steps can be taken if a person does test positive?
Individuals who are at increased risk (Macula Risk Level 3, 4 and 5) will benefit from:
• An increased frequency of eye examinations

• Disease education and 'at-home' Amsler Grid testing

• Preventative eye vitamin therapy such as TOZAL

• Early diagnosis and treatment of wet AMD with effective therapies.

6. Who should be tested?
There are two groups who need this testing.
First - people who have been diagnosed with AMD.
Second - relatives close to a person with a diagnosis of AMD(a mother, father, brother, or sister).
7. How can a person get this test and is it covered by insurance or Medicaid?
Most insurance companies, including Medicare and Medicaid, now cover Macula Risk testing.
Thank you for allowing me to opportunity to share this information with your audience.


Go from Macular Degeneration Test for Genes to Tests for Macular Degeneration

Go from Macular Degeneration Test to WebRN-Macular Degeneration Home


Would you like to be updated on the latest:
√ Macular Degeneration Clinical Trials?

√ Prevention of Macular Degeneration?
√ Tips for Daily Living?
√ Food Suggestions for a Macular Degeneration Diet?
√ Ideas on Visual Aids to Maximize your Sight?
If you said "yes" to any of the above, sign up for my monthly Macular Degeneration News.