Lucentis Treatment Alone or In Combination for AMD

Is Lucentis treatment for wet AMD more effective if given in combination with another eye medication? That is the answer Ophthotech a biopharmaceutical company that focuses on macular degeneration research is seeking to answer.

What is Lucentis


Lucentis belongs to a class of drugs called anti-VEGF.  VEGF stands for vascular endothelial growth factor.  Anti-VEGF helps to reduce the development of tiny blood vessels under the retina that actually harm one's vision because of the fluid they leak.  It is given as an injection into the eye - actually into the vitreous cavity which gives it's more technical term, an intravitreal injection.  Unfortunately it is not a one time shot, but rather this drug may need to be given as frequently as once a month. 

Here is an article about what to expect when receiving a Lucentis injection:
Injections for Wet Macular Degeneration: What to Expect
Monotherapy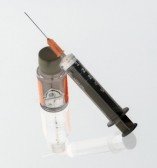 Typically this anti-VEGF therapy is given alone or sometimes with a steroid injection.  However, because of the need for frequent uncomfortable injections and because it loses it's effectiveness over time, researchers are looking for ways to reduce the number of Lucentis eye injections and to increase the effectiveness of this macular degeneration treatment.

Opthotech a research company that is seeking to improve outcomes for wet macular degeneration treatment reports that according to multiple studies published in the peer-reviewed journal Ophthalmology in 2013:
46% of patients with wet AMD lost additional vision approximately two years after the conclusion of a two-year Phase 3 anti-VEGF monotherapy clinical study
37% of patients with wet AMD had final visual acuity at the level of legal blindness (20/200 or worse) approximately five years after the conclusion of a two-year Phase 3 anti-VEGF monotherapy study
Clearly there are opportunities for improved therapies or combinations of therapies to treat this retinal condition. 
Completed Combination Therapy
Phase II Study

The Phase 2b clinical trial, called A Safety and Efficacy Study of E10030 (Anti-PDGF Pegylated Aptamer) Plus Lucentis for Neovascular Age-Related Macular Degeneration enrolled 449 participants in 69 centers in North America, South America, Europe and Israel.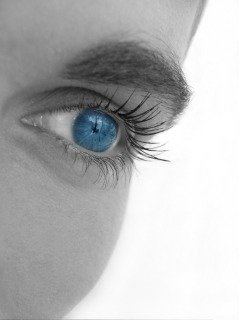 It investigated  the combination therapy of  anti-platelet-derived growth factoranti-PDGF  (Fovista™) with anti-vascular endothelial growth factor (anti-VEGF) therapy  (Lucentis) for the treatment of neovascular age-related macular degeneration (wet AMD).
It was a randomized study with three arms - meaning some patients received one of these three possible combinations:
Lucentis plus a placebo,
Lucentis plus a low dose of Fovista (0.3 mg) and
Lucentis plus a higher dose of Fovista (1.5 mg).
Efficacy

According to the Ophthotech website "Fovista™ (1.5 mg) combination therapy showed superior efficacy with statistical significance over anti-VEGF monotherapy."
Patients receiving the Fovista™ (1.5 mg) combination therapy experienced less visual loss than Lucentis® monotherapy patients.
Ophthotech reports:
"Patients receiving the combination of 1.5 mg of FovistaTM and Lucentis® gained a mean of 10.6 letters from baseline on a standardized chart of vision testing compared to a mean gain of 6.5 letters from baseline for patients receiving Lucentis® monotherapy, representing a 62% comparative benefit from baseline"
Safety

"FovistaTM exhibited a favorable safety profile and no significant safety imbalances were observed for FovistaTM combination therapy as compared to Lucentis® monotherapy."
Phase 2b Study Results
The Phase 2B Fovista study results have been published online in Ophthalmology, the journal of the American Academy of Ophthalmology. This prospective, randomized, controlled clinical trial had 449 patients with wet macular degeneration.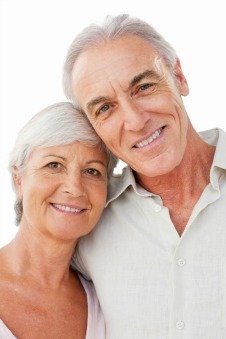 According to Oyphthotech's October 31, 2016 press release,  "Patients receiving the combination of Fovista® (1.5 mg) and Lucentis ® (0.5 mg) gained a mean of 10.6 letters of vision on the ETDRS standardized chart at 24 weeks, compared to 6.5 letters for patients receiving Lucentis® monotherapy (p=0.019). This represents a 62% additional benefit from baseline. No significant safety issues were observed for either treatment group in the trial."

The published article, "Dual Antagonism of PDGF and VEGF in Neovascular Age-related Macular Degeneration," can be accessed under "Articles in Press" at:
American Academy of Ophthalmology Journal
What is Fovista?

Fovista belongs to a class of drugs called anti-platelet-derived growth factor (anti-PDGF) agent.  The new abnormal retinal blood vessels include two types of cells - endotheliel cells and pericytic cells.

Ophthotech CEO Samir Patel explains that "the pericytic cells cover the endotheliel cells producing factors that keep the endotheliel cells alive despite anti-VEGF therapy.
In administering an anti-PDGF drug, the vessels are stripped of pericytic cells, and when those pericytes are no longer protecting the endotheliel cells, the anti-VEGF agent can destroy them."
"The synergistic combination leads to benefit in visual outcome," Patel said.
Phase III Study Participants and Eligibility

Based on these results of their Phase II study Ophthotech has initiated a Phase 3 clinical program to evaluate the safety and efficacy of FovistaTM 1.5mg in combination with anti-VEGF drugs compared to anti-VEGF monotherapy for the treatment of newly diagnosed patients with wet AMD.  
There will actually be three Phase 3 clinical trials using Fovista and Ophthotech in which 1,866 patients will be enrolled.

Participants must be 50 years or older and be diagnosed with subfoveal choroidal neovascularization (CNV) due to age related macular degeneration with some classic component.
If a patient has received any eye injections or any other treatment in the study eye, they will be excluded.  Anyone with diabetes does not meet the study requirements.

Over 40 study locations through out the United States from Florida to Washington state are participating in one of these studies.  However, the study is no longer recruiting participants.  Go to the ClinicalTrials.gov website here to find out more:

A Phase 3 Safety and Efficacy Study of Fovista™ (E10030) Intravitreous Administration in Combination With Lucentis® Compared to Lucentis® Monotherapy
Two of the three Phase 3 clinical trials will evaluate the efficacy and safety of Fovista™ administered in combination with Lucentis® treatment; a third clinical trial will evaluate Fovista™ administered in combination with each of Avastin® or Eylea®.
This Clinical Trial Has Been Terminated
Go from Lucentis Treatment to Macular Degeneration Research
Go from Lucentis Treatment to WebRN Macular Degeneration Home

√ Prevention of Macular Degeneration?
√ Tips for Daily Living?
√ Food Suggestions for a Macular Degeneration Diet?
√ Ideas on Visual Aids to Maximize your Sight?
If you said "yes" to any of the above, sign up for the monthly Macular Degeneration News.