Early Macular Degeneration Treatment

Early macular degeneration treatment is the focus of Dr. Robyn Guymer's research study at the Centre for Eye Research Australia (CERA) in Melbourne, Australia.

Yellow Deposits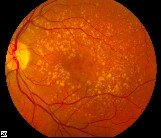 Macular drusen are the first early signs of age related macular degeneration. Thought to develop due to a type of plaque build-up, they show up as tiny yellow deposits during a routine eye exam of the retina.

Unlike other macular degeneration treatments that are used in more advanced stages of this retinal disease, this treatment approach aims at destroying the first signs of AMD.

A Different Kind of Laser

Unlike other lasers that burn and destroy tissue, this non-thermal laser is delivered in nano-seconds to eliminate the macular drusen.
The Australian designed nanosecond laser was developed by Ellex Medical Lasers Ltd.  Tiny pulses of energy are administered into the back of the eye to eliminate the macular drusen that leads to the development of age related macular degeneration.  These yellowish deposits become more common as people age and often are present without any visual changes or symptoms of AMD being present.

The Executive Director of the Australian company, Malcolm Plunkett, Executive Director of Ellex, states that their laser can treat areas of the eye that were once considered too delicate for treatment.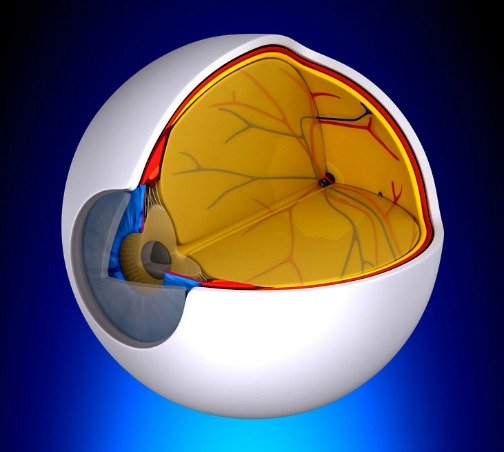 "If you imagine that the energy emitted by the nanosecond laser is equivalent to the height of an average adult, then a standard photocoagulation laser, such as that used to treat diabetic retinopathy, would be four times the height of the Empire State building. We're talking about a minuscule amount of energy here but the results so far have been very promising."
Early Macular Degeneration Treatment Study

Lead investigator Professor Robyn Guymer, who conducted a pilot study of the nanosecond laser in 2010-12, said: "The results were encouraging so we have decided to conduct a much larger proof of principle randomized trial. Patients reported that the laser treatment was completely painless. A few even wondered when the treatment was going to start, when it was actually already over."
The name of the current study is Laser Intervention in Early Age-Related Macular Degeneration Study (LEAD). 
The stated purpose is " ...to determine whether 2RT nanosecond laser therapy slows the progression to advanced age-related macular degeneration."
Participants were assigned randomly to receive Retinal Rejuvenation Therapy SNL or sham treatment to the study eye at 6-monthly intervals.
The double blind study meant that some of the participants did not get the laser treatment. The machine was on stand-by mode for those assigned to the placebo or sham portion of the study.

Eye examinations were performed every six months, out to four years post-treatment and the results were compared to an untreated group with early AMD.
Preliminary Results

Four promising results have been reported from this macular degeneration study.
1. This type of laser is safe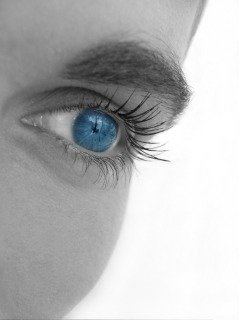 Safety is always the first concern of any clinical trial.  Erica Fletcher, associate professor of anatomy and neuroscience at the University of Melbourne reports, "Importantly, unlike other lasers currently used to treat eye disease, the nanosecond laser does not result in damage to the sensitive retina."
2. Reduces Signs of AMD
According to the findings of the Laser Intervention in Early AMD (LEAD) clinical trial patients with intermediate AMD patients (iAMD) that had a certain type of macular drusen benefited from the nanosecond low level laser light treatment. "The study demonstrated that a subset of iAMD patients, without coexistent reticular pseudodrusen, who received 2RT therapy recorded a 77% reduction in the rate of progression from iAMD to late AMDwhen compared with patients receiving placebo treatment at three years," reports Insight News.
3.  Treatment in one eye may benefit the other eye

Published in the Journal of the Federation of American Societies for Experimental Biology, the study also shows evidence that nanosecond laser treatment in one eye can also produce positive effects in the other untreated eye.
4.  Sustained Results
"The durability of the 2RT treatment response well beyond the 30 months when selected intermediate AMD patients last received this non-invasive therapy is compelling," states leading Italian retina specialist Professor Andrea Cusumano, who has treated a number of patients with 2RT.
"While this isn't a cure, and it is not suitable for every patient with AMD in its early stages, the impressive outcomes in reducing progression to late AMD are important as this is the first time that a laser intervention has shown promise in addressing AMD disease progression in more than 20 years of AMD laser research."
Prof Robyn Guymer AM, MBBS, Phd, FRANZCO, FAAHMS

Go from Early Macular Degeneration Treatment to Macular Degeneration Treatment
Return to WebRN Macular Degeneration Home

√ Prevention of Macular Degeneration?
√ Tips for Daily Living?
√ Food Suggestions for a Macular Degeneration Diet?
√ Ideas on Visual Aids to Maximize your Sight?
If you said "yes" to any of the above, sign up for the monthly Macular Degeneration News.