Hello


Your Eye Care Matters. Take Charge of Protecting Your Eye Health
How can we maintain our sight as we battle against growing older? Saffron 2020 is the complete nutritional supplement for maintaining vision and protecting our eyesight; thus protecting our independence and quality of life as we age. Saffron 2020 is an innovative eye health product with a patented formula of saffron and other ingredients and is developed based on scientific research in nutritional supplements and age-related macular degeneration (AMD).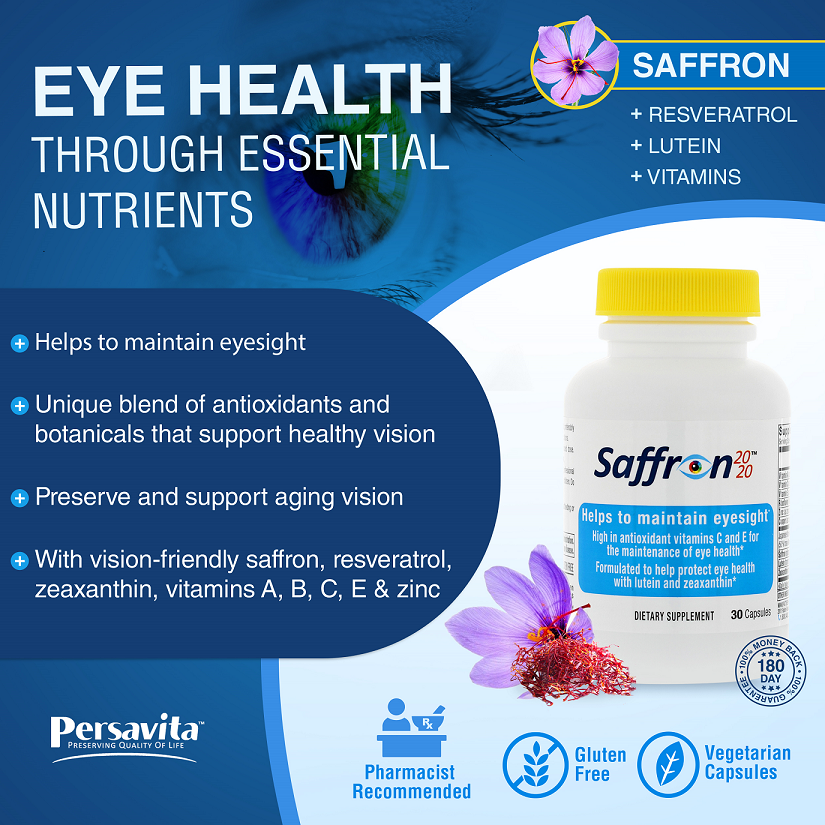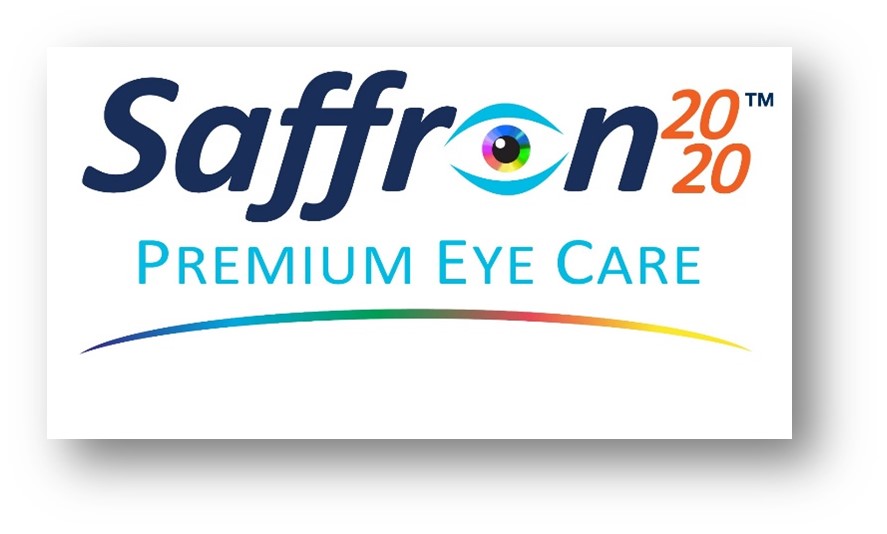 Benefits of Saffron
Research in Europe has shown that patients with age-related macular degeneration (dry AMD) showed improvements in their vision after taking saffron pills for just three months. In a 15-month follow up, they observed that patients continued to get the benefits of the supplement for as long as they took the saffron capsules: the most powerful result yet!

Based on this research Persavita formulated Saffron 2020. The key ingredient is saffron, the food equivalent of gold-dust. Each capsule contains 20 mg of saffron as used in the European study. Our saffron is harvested from crocus flowers by hand to ensure premium quality.

A nation-wide research confirmed the benefit of an antioxidant supplement (AREDS formula) for slowing vision loss from AMD. The original AREDS showed that a dietary supplement containing, among other ingredients, 500 mg vitamin C and 400 international units vitamin E could significantly slow the progression of AMD from moderate to late disease.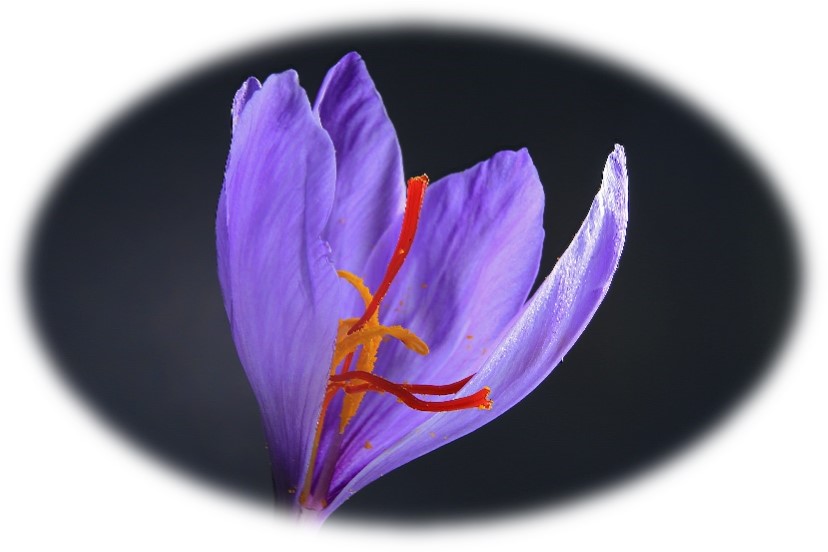 Important Eye Health Nutrients
In Saffron 2020 our nutrition experts also included the other key nutrients known to be important for maintaining vision and eye health including:

Saffron, resveratrol, lutein and zeaxanthin, vitamins A, B2 (riboflavin), C and E plus minerals zinc and copper.

All ingredients are known for their important role in maintaining normal eye function.


Saffron 2020 eye supplement has changed people's lives!
Visit our website to learn which Saffron 2020 supplements is right for you at Persavita.com.

Click here ...  to view the Product Selector diagram to help you decide which Saffron Supplement is right for you. 

If you need further information about our saffron eye supplements, feel free to call us at 1800-430-1422 or email our customer support at Kathy@Persavita.com.

Would you like to know which of our saffron supplements is right for you?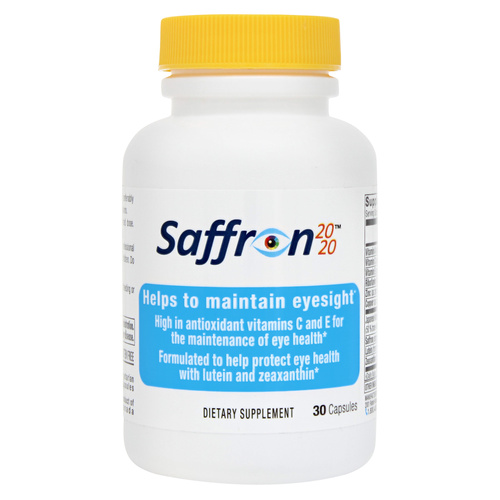 Saffron 2020 is the supplement successfully and widely used since 2010 by people around the world to help maintain their eyesight. It is used for routine daily protection of your vision with moderate levels of important eye nutrients including lutein, vitamins C, E, A and B2, plus zinc.  Saffron 2020 could optionally be used with other eye supplements (except those with high quantity of vitamin E such as AREDS formula) or as your unique vision supplement for long term care of your eye health.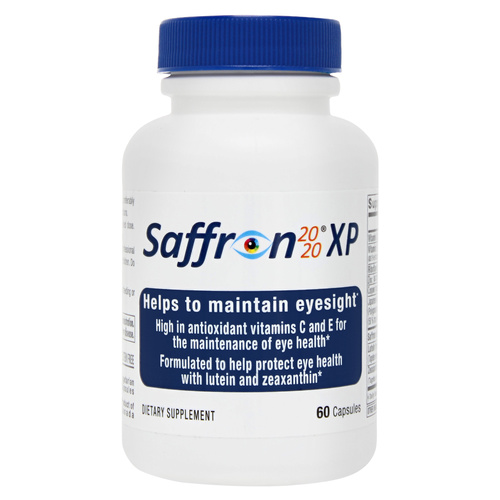 Saffron 2020-XP provides the same quantity of vitamins and minerals found in the AREDS2 eye formula, plus the added benefits of 20 mg high-quality saffron. We recommend using Saffron 2020-XP by itself. It contains high quantity of vitamin E and C similar to AREDS formula


Lastly, we have Saffron 2020-PRO, which is formulated to give you the option of a simple saffron-containing supplement that could be used on its own or to help complement the benefits of your other eye supplements such as AREDS2 vitamin formula when used together.

Check your options out here... Persavita.com

Leslie Degner, RN, BSN

Better Health for Better Vision

www.WebRN-MacularDegeneration.com