Hello


Turn Your TV Screen Into A Magnifier
My 89 year old father-in-law has wet macular degeneration. As his sight has deteriorated over the years we have had to change how he magnifies any kind of reading. Starting with large print books, to lighted magnifying lamps, to e-book readers.

Large Screen Magnifier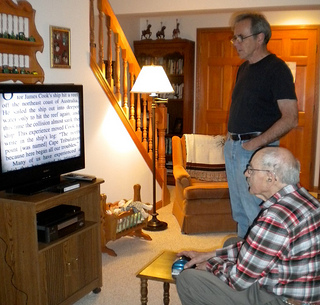 Right now his favorite reading aid is a device that turns his TV into a magnifier. He simply glides a mouse-like device over the reading material and it displays onto the TV screen. The amount of magnification is dependent on the size of the TV screen. The larger the screen, the larger the magnification. He uses it to read books and his daily newspaper.
Enjoy Magazines, Photos, and Birthday Cards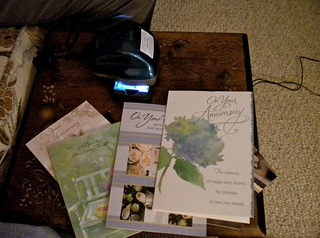 He uses it for other purposes as well, like enjoying all the birthday cards that come in the mail.
He places the mouse over the card and he can see not only the message, but the beautiful colors and designs of the cards.

The device simply plugs into the back of the TV with a 10' video cable. For simplicity he has a dedicated TV in a room that is only used for reading with this device so he doesn't have to figure out how to switch from reading to watching TV.

See how easy it is to use by going to:

How to Use Your TV Screen to Magnify 


Leslie Degner, RN, BSN
Better Health for Better Vision