Hello


Turn Your TV Into A Magnifier
My father-in-law has wet macular degeneration. As his sight has deteriorated over the years we have had to change how he magnifies any kind of reading or print material.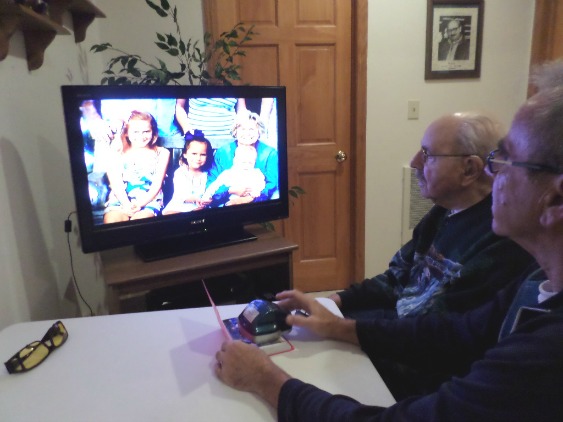 Starting with large print books, to lighted magnifying lamps, to e-book readers. His favorite reading aid is a device that turns his TV into a magnifier. He simply glides a mouse-like device over the reading material and it displays onto the TV screen.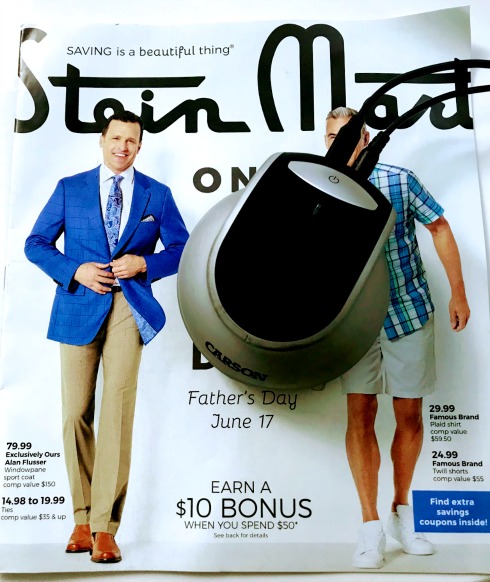 The amount of magnification is dependent on the size of the TV screen. The larger the screen, the larger the magnification. He uses the scanner to check scores on the sports page of his daily newspaper and to read his phone and power bills.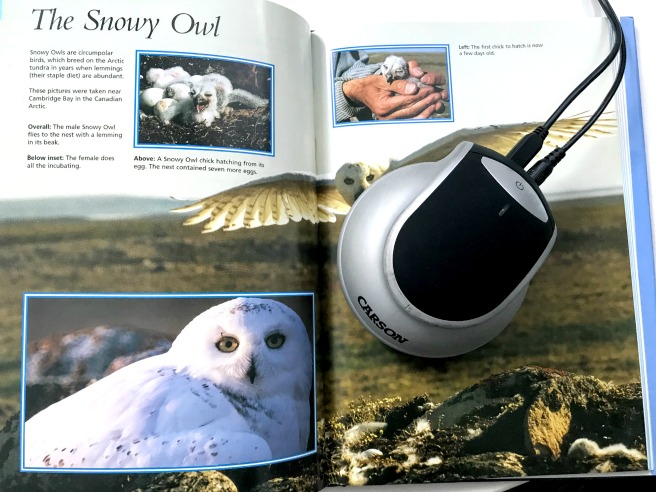 The magnifier is used for other purposes as well. He can see colored photos of his grandchildren, colored birthday cards or enjoy a book filled with colorful photos of birds.
Simply place the scanner over the photo or reading material and the image is displayed onto the TV screen. The device plugs into the back of the TV with a 10' video cable. For simplicity he has a dedicated TV in a room that is only used for reading with this device so he doesn't have to figure out how to switch from reading to watching TV. See how easy it is to use by going to:

How to Use your TV Screen as a Magnifier for Enlarged Print to Read Newspapers, Bills, Ads and More

Leslie Degner, RN, BSN
Better Health for Better Vision