Hello


Persavita Receives U.S. Patent for Saffron 2020 Eye Health Formula
Loss of eyesight is a growing concern. Sun exposure and blue light from your electronic devices negatively affect your eye health and threaten to speed up vision loss. Since people live longer lives than ever, the consequences of ignoring your eye health now could be disastrous.
Maintaining Healthy Eyesight

Nutritional supplements play an increasingly important role in maintaining healthy eyesight. This is also why natural health company Persavita decided to seek a patent for its flagship eye health product, Saffron 2020.

Saffron 2020 is a nutritional supplement that helps maintain general eyesight and supports eye health in aged-related macular degeneration (AMD). It delivers an optimal combination of most important eye health ingredients, including saffron, in a once-daily gluten-free, vegetarian capsule.

** Don't miss the special offer at the end of this message **
Persavita Receives US Patent for Saffron 2020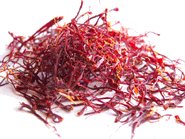 The new patent, issued in November 2016, recognizes the unique benefits for AMD offered by the combination of saffron and resveratrol that help make Saffron 2020 so effective.
"We've witnessed amazing outcomes among people taking Saffron 2020," says Persavita's CEO, Dr. Mahmood Piraee. "The patent allows us to offer Saffron 2020 to more people suffering from AMD or trying to maintain their general eye health."

Saffron 2020 is a high-quality product that works, and Persavita backs it up with a full, money-back satisfaction guarantee. Persavita also has a special 6-for-5 offer for Saffron 2020, so when you order 5 bottles, you'll receive one more bottle free.

** A Very Special Offer **

Now, for a limited time, WebRN-MacularDegeneration.com community members like you are entitled to an additional 10% discount on any Saffron 2020 order. Just enter coupon code PRO10 in your Persavita shopping cart page when you check out. Offer ends Dec 19, 2016.

Click here to buy Saffron 2020 now! 



Leslie Degner, RN, BSN
Better Health for Better Vision