Hello


Can Macular Degeneration Be Reversed?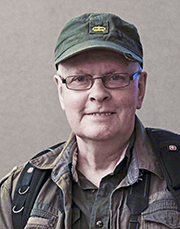 I recently received an e-mail from one of our readers, John Crittenden, who had been diagnosed with wet macular degeneration in one eye and dry macular degeneration in the other eye.
He was losing his vision and the Avastin shots were not helping him.
John's Journey
This put him on a journey of trying to reverse his AMD through complimentary medicine, diet, and lifestyle all the while checking in with his retina specialist and receiving tests and scans to monitor his vision.

Find out about his journey and what impact it had on his vision here:

Can Macular Degeneration Be Reversed? John's Story.




Leslie Degner, RN, BSN
Better Health for Better Vision