Hello


Benefits of Nutritional Supplements to Improve Eyesight Become Clear
September, 2016 – As summer draws to a close, holiday leisure gives way to autumn responsibilities. By the millions, we refocus on work or school, review our goals, and take stock of the tools we'll require to succeed. However, few of us consider how to maintain our most important work tool: our eyes.
We've known for a long time that sun exposure negatively affects eye health, but the blue light emitted by our electronic devices also presents a modern threat that could be perpetuating vision loss. Our eyes can only filter out some of this harmful light via natural pigments in the macula of the retina.
As we live longer lives and our days are filled with "screen time", it's crucial to take a proactive approach to our eye health. Luckily, there's mounting evidence that certain nutritional supplements could be the key to maintaining our vision as we age.

The Science of Eye Health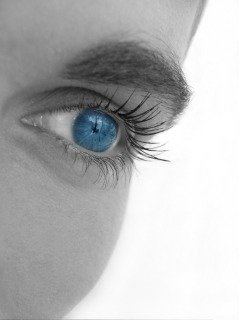 A new clinical study published this summer in the journal ARVO Investigative Ophthalmology & Visual Science has found that nutrients known as macular carotenoids, which increase pigment density in the macula of the eye, can help improve visual function in healthy adults.

The study concluded that "dietary fortification with the macular carotenoids can have meaningful effects on visual function", and noted that daily consumption of macular carotenoids like lutein and zeaxanthin significantly improved visual contrast sensitivity in healthy adults with low macular pigments.

The findings add to the known benefits of macular carotenoids for age-related macular degeneration (AMD) and cataracts, further strengthening the case for a nutrition-based approach to eye health.
The Role of Supplements
So, the good news: macular carotenoids are beneficial not only for eye diseases like AMD, but also for general, daily eye health and vision improvement in healthy eyes. The bad news: our Western diets often lack ​the foods​ rich in these substances, making nutritional supplements an attractive option.


One proponent of such supplements is the CEO of Persavita, Dr. Mahmood Piraee, PhD, PharmD. His company's natural eye health product, Saffron 2020, is approved by Health Canada to help maintain general eyesight, and to promote eye health in conditions such as cataracts and AMD.

Saffron 2020 uniquely combines macular carotenoids and other nutrients with saffron, the "super spice" that's clinically shown to improve vision in patients with dry form of AMD.

"I'm always pleased to see scientific research that further validates our Saffron 2020 formula," says Dr. Piraee. "Every new study builds public awareness about the benefits of taking supplements daily to help maintain eye health, whether you have AMD, suffer from eye strain and fatigue, or simply want to improve visual performance for work, reading, or sports."

Dr. Piraee is available for comment on dietary intervention options for cataracts and age-related macular degeneration (AMD,) and on the proven role of saffron and macular carotenoids in maintaining eye health as we age.

To learn more about Saffron 2020 and to take advantage of our special online sales event please visit:

Persavita Saffron 20/20  



Leslie Degner, RN, BSN
Better Health for Better Vision