Hello


Persavita Gives
We are grateful that we have been able to help more people save their eyesight and enjoy the quality of life we all deserve.

We would like to THANK YOU for your support during this year and for sharing your success stories on how Saffron supplements have changed your life.
Christmas is once again upon us, and we would like to honor this holiday by offering FREE SHIPPING for all orders.
Persavita's mission is to support everyone who relies on our Saffron supplements to maintain their eyesight. Take advantage of this limited-time offer now:


FREE SHIPPING for all orders

Act now and stock up on your Saffron supplement. Offer will end on December 8th.

Click Here Now to Claim the FREE SHIPPING
Persavita Supports You with 'Persavita-Gives'
We recognize that some people may not be able to afford Saffron supplements. This is the giving time of the year and we would like to help.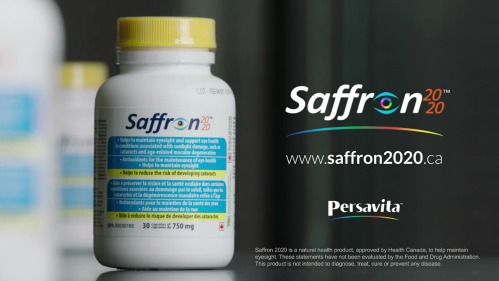 If you or someone you know has financial difficulty and would like to take Saffron 2020 for its eye health benefits, give us a call or send us an email and explain the situation to us in confidence. We will try our best to include you in Persavita-Gives program. Conditions apply.
To see if you qualify for this program, please call Kathy at 1 800.430.1422 or send an email to kathy@persavita.com.
Copyright © 2019, Groupe Persavita Inc. All Rights Reserved.
Our mailing address is: Persavita. #1700, 2001 Boulevard Robert-Bourassa (University Ave), Montréal, QC H3A 2A6 Tel: 1-800-430-1422
Leslie Degner, RN, BSN
Better Health for Better Vision
www.WebRN-MacularDegeneration.com