Hello


On Line Grocery Shopping Options Offer Convenience and Independence
Next door to my father's hardware store in a small town in Wisconsin was McKenzie's grocery store. The building was so small with perhaps only 2-3 aisles. By today's standards not the store you would pick to grocery shop. But small in size didn't mean it was short of customers.
It was yesterday's version of on line grocery shopping. The elderly and those who couldn't drive would call Mr. McKenzie with their grocery list. He would pack up their items in boxes and deliver the groceries right to the door step with a smile and probably a short (or long) conversation.
Home Delivery
Today is the perfect day to help you explore your options for home grocery delivery. We are hosting a party tonight and I have lots on my to do list to get ready, but going to the grocery store is not one of them. Where I want to shop requires going through the heaviest traffic in town and waiting at long traffic lights. With predictions of snow or possibly ice today I can stay warm and safe at home and do my grocery shopping on line.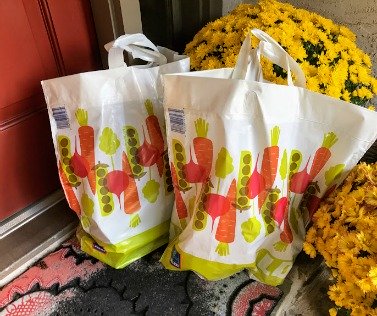 Whether you just want your paper towels and laundry soap delivered or prefer your fresh produce and meat brought to your front door, check out some of the options that are available to you. It's just another way for you to keep your independence if you depend on others to drive and for those who do drive, you may just love the convenience like I do.

On Line Grocery Shopping Options

Leslie Degner, RN, BSN
Better Health for Better Vision