Hello


Three Year Study Results of Meso-zeaxanthin Ocular Supplementation Trial (MOST)
Many different eye supplements contain lutein and zeaxanthin, but not mesozeaxanthin. Does it matter to your eyes? According to the Meso-zeaxanthin Ocular Supplementation Trial (MOST), which looked at three different formulas for these carotenoids, it was found that all of them had a significant impact on macular health.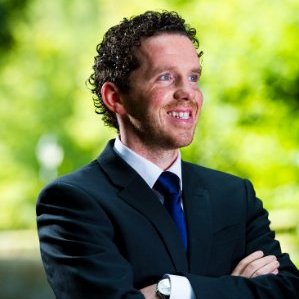 For those who don't know, the macular pigment is a yellow pigment found in the macula and is made up of of lutein, zeaxanthin, and meso-zeaxanthin.

Sixty-seven patients with early macular degeneration were enrolled in the clinical trial and 47 patients completed the final study visit after 36 months.

Study Supplements
Participants were randomly assigned to one of three groups with different formulations of these three carotenoids containing approximately the same total amount of about 22 mg.

Group 1—20 mg Lutein, 0.86 mg Zeaxanthin (Ultra Lutein supplied by Natural Organics, Inc., Melville, NY, USA),


Group 2—10 mg Meso-Zeaxanthin, 10 mg Lutien, 2 mg Zeaxanthin (Macushield (Macuvision Europe Limited, Solihull, UK)/Macuhealth LMZ3 (MacuHealth LLC, Birmingham, MI, USA))


Group 3—17 mg Meso-Zeaxanthin, 3 mg Lutein, 2 mg Zeaxanthin (supplied by Industrial Organica, Monterrey, Mexico (not commercially available)


The stated purpose of the study is "To compare the impact of sustained supplementation using different macular carotenoid formulations on macular pigment (MP) and visual function in early age-related macular degeneration (AMD)." The three year follow up of participants in the MOST study monitored the response of visual function, macular pigment density and AMD status to supplementation.

According to the published results, from the online publication Eye (Eye (2015) 29, 902–912; doi:10.1038/eye.2015.64; published online 15 May 2015) the authors state, "In conclusion, we report that the inclusion of meso-zeaxanthin in a supplement formulation seems to confer benefits in terms of macular pigment augmentation and in terms of enhanced contrast sensitivity in subjects with early AMD."

Professor John Nolan from the Macular Pigment Research Group in Waterford, Ireland was one of the investigators in the study and co-author of the article. He does an e-interview for our readers and goes into more depth about the role of mesozeaxanthin and its role in visual function and macular pigment health:


The Role of Meso-zeaxanthin in Macular Pigment, Visual Function and Macular Degeneration

Leslie Degner, RN, BSN
Better Health for Better Vision