Hello


Magnifying Reading Glasses -New Technology Combining Magnification, Light and Prisms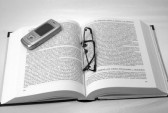 The importance and significance of being able to read touches so many aspects of one's life - from maintaining independence, to enjoying one's favorite author, or to just keeping up with the news. So it is not surprising that difficulty reading is one of the more frustrating aspects of macular degeneration.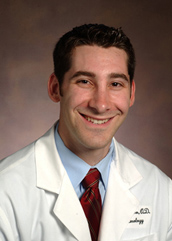 Dr. Jeffrey Sonsino, founder of the Center for Sight Enhancement at the Vanderbilt Eye Institute, understands this frustration as he has worked with hundreds of patients in a specialized clinic that addresses the visual functioning of those with macular degeneration.

It is from his experience of working with low vision patients that prompted him to develop easy to use reading glasses that combine three technologies - light, magnification and prisms.

In a clinical trial, patients who were referred for a low vision rehabilitation evaluation to the Vanderbilt Center for Sight Enhancement, compared the effectiveness of these new reading glasses to corrected bifocals.

Find out from Dr. Sonsino how these new magnifying reading glasses work and who can benefit from them here:


Be sure to hit the Facebook "Like" button if you like this page!

Thanks so much for subscribing to Macular Degeneration News.




Leslie Degner, RN, BSN
Better Health for Better Vision