Hello


Blue Light - Is It a Hazard?
A recent round table consisting of professors, optometrists, scientists and clinical trial principal investigators met to discuss and debate the impact of light on eye health.

Facilitated by Professor John Marshall of University College London's Institute of Optometry in association with Moorfields Eye Hospital, eye specialists and scientists provided their opinion on the available science to support the impact of light, especially blue light, in the development of eye diseases, including macular degeneration.

Professor John Nolan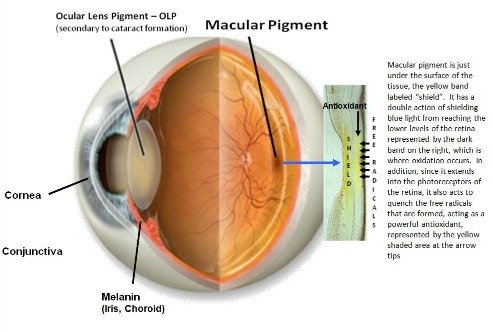 One of the participants was Professor John Nolan, principal investigator of the Macular Pigment Research Group based in Waterford, Ireland.

He contributed his thoughts on blue light by stating, "We can't attribute retinal disease to any one factor, such as blue lights. We're talking about a disease that's the result of cumulative impacts over a person's lifetime with many contributing factors, some of which are set in stone such as genetics.

Starting with the results of our animal studies, the evidence suggests that you can accelerate a degenerative process with blue light exposure and you can see that it can create retinal changes that are irreversible. But we can't get away from the fact that it's a multi factorial disease and in order to understand blue light we have to understand many other factors around that, such as the anti-oxidant factor, such as the shape of the eye and the quantity of light, and so on."

However as the principal investigator for the clinical trial Central Retinal Enrichment Supplementation Trials (CREST), Professor Nolan has lots to say about the role of macular pigment in protecting our eyes.

He adds , "... that when we optimize nutrition for the eye we optimize macular pigments and these play a key role in filtering blue light."

Find out how the macular pigment protects our vision and what we can do to increase our macular pigment for optimal eye health by going to our e-interview with Professor John Nolan here:

E-Interview with Professor Nolan and videos on the work of the Macular Pigment Research Group 


Leslie Degner, RN, BSN
Better Health for Better Vision