Hello


Researcher, Optometrist, Nutritionist, Low Vision Specialist and Author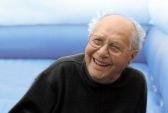 This summer I had the pleasure of reading the book, Prevent and Reverse Eye Disease by Dr. Edward Paul. He is a macular degeneration specialist who practices an integrative approach to treating eye diseases.

His credentials make him a unique eye specialist. He has practiced as an optometrist for more than 25 years, has a Ph.D. in nutrition, has researched and developed a prescription vitamin for eyes, provides low vision services to countless macular degeneration patients and has authored several books.

Rarely do you hear an eye doctor saying, "Macular degeneration can not only be prevented, but in many cases it can be safely treated and in some instances even reversed."

Find out why Dr. Paul says, "There is now hope where previously there was none." Dr. Edward Paul and Macular Degeneration



Thanks so much for subscribing to Macular Degeneration News.




Leslie Degner, RN, BSN
Better Health for Better Vision