Hello


Stages of Macular Degeneration and What They Mean for Your Vision
Vision changes for those with age related macular degeneration (AMD) can range from mild symptoms such as the need for more light to more severe vision loss such as a large blind spot right in the middle of one's vision. The symptoms a person experiences often correlates with the stage of their macular degeneration. Not only should you ask your doctor what type of macular degeneration you have, but also ask what stage it is in.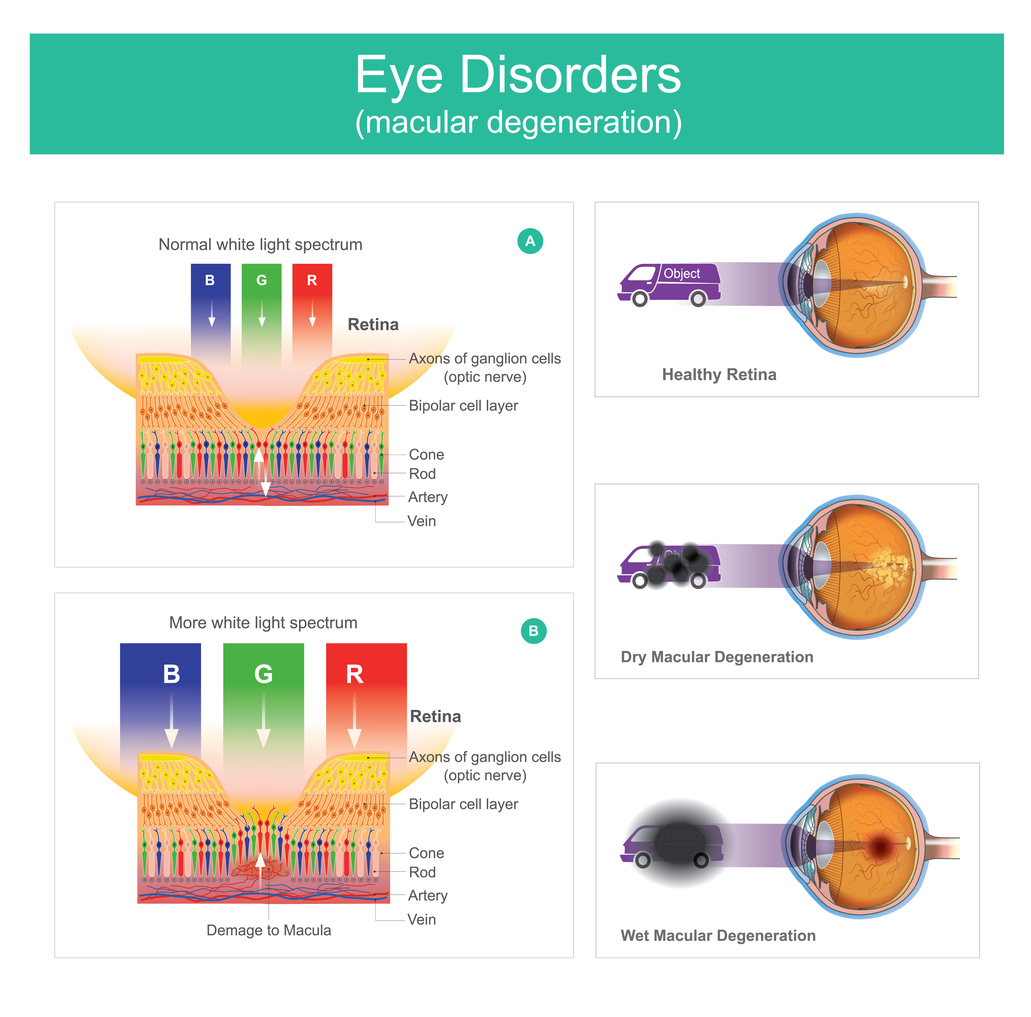 Macular Degeneration Stages
The stages of AMD are
early macular degeneration,
intermediate and
advanced.
In the early stage, an eye doctor will see small yellow-white deposits called macular drusen during the retina exam. At this stage there are usually no noticeable vision changes. However at the next stage, intermediate macular degeneration, symptoms are present such as the need for more light, vision is not as sharp and crisp and a blurred spot may appear right in the middle of one's vision.
In the intermediate stage the drusen have become larger and and there may be more of them. Other changes in the layers of the retina also contribute to the degeneration of photoreceptor cells which leads to these new symptoms.
Check out the correlating vision changes with the different stages of macular degeneration ....

Macular Degeneration Stages and Correlating Vision Changes



Leslie Degner, RN, BSN
Better Health for Better Vision