Macular Degeneration Research - Stem Cell Update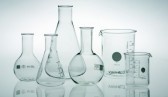 There has been some interesting progress in the use of stem cell therapy for macular degeneration. Advanced Cell Technology (ACT) is a biotechnology company that is responsible for developing cellular therapies for the treatment of many different diseases, including age related dry macular degeneration and Stargardt's macular dystrophy.

The company is currently conducting the only ongoing, FDA approved human embryonic stem cell (hESC)-based human clinical trials. The use of retinal pigment epithelial cell derived from hESCs are being studied in clinical trials for dry AMD and Stargardt's at the University of California in Los Angeles Jules Stein Eye Institute.

These studies began in July 2011. What makes these stem cells unique is that according to Gary Rabin, Advanced Cell Technology's chief executive, "Advanced Cell Technology uses a proprietary technique to extract a single cell from a young embryo, allowing the rest to remain intact and develop normally.

A similar method is routinely used to biopsy embryos for pre-implantation genetic diagnosis, in which embryos created through in vitro fertilization are scanned for genetic disorders before being transferred to a uterus."
Phase I Study
The first phase or a phase I study's purpose is safety. In other words, this is the time where the focus of the study is on any potential short term or long term side effects rather than on efficacy.

Gary Rabin, the chairman and CEO of ACT states that "the end goal for our clinical trials is to test whether or not the retinal pigment epithelial (RPE) cells we make from hESCs are capable of homing to sites of injury in the retina, replacing the native RPE cells that are lost to disease, and ultimately reestablishing the function of this layer of cells in protecting photoreceptors from cell death, i.e. slowing or halting progressive vision loss."

Here are some current updates:

1. Last month a European clinical trial for Stargardt's Disease was initiated by ACT

2. One patient with Dry Age Related Macular Degeneration has been treated at UCLA,

3. Four patients with Stargardts Macular Degeneration have been treated - three at UCLA, and one at Moorfields Eye Hospital in London

4. Wills Eye Institute in Philadelphia has received institutional review board (IRB) approval as a site for a Phase I/II clinical trial for Stargardt's Macular Dystrophy (SMD), a form of juvenile macular degeneration and for dry age-related macular degeneration (dry AMD).

The trial will ultimately enroll 12 patients, with cohorts of three patients each in an ascending dosage format.

5. Preliminary results have been reported in the Lancet January 24, 2012 issue on safety and vision

To get an update on these early results and why only one patient with dry macular degeneration has received a transplant go to:

Macular Degeneration Research - Stem Cell Up Date


Thanks so much for subscribing to Macular Degeneration News.





Leslie Degner, RN, BSN
Better Health for Better Vision
www.WebRN-MacularDegeneration.com