Hello


Controlled and Cool Laser Pulses
"Patient care is about caring for the patient and individualizing treatment, which is why I offer MicroPulse for my AMD and diabetic patients," Dr. Adams said. "It doesn't burn or damage the retina and the results are often excellent…It's really impressive technology."
Neal Adams, M.D., Board Certified Ophthalmologist at DC Retina in Silver Spring, MD
Laser Treatment for Macular Degeneration

Laser treatment was one of the first treatments for macular degeneration many years ago. However the laser was a "hot" laser and although it controlled the bleeding for patients with wet macular degeneration, it also left patients with retinal tissue damage.

Today's laser therapy for macular degeneration is different in several ways that benefit the patient. They are:

Spares Retinal Tissue



Sessions Can Be Repeated



Safer Treatment With Less Risk


Short Video from American Health Front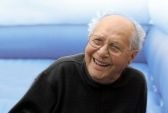 Find out what makes MicroPulse laser treatment different and get a full explanation from board certified ophthalmologist, Dr. Neal Adams in a short video shown on the American Health Front news program April 22, 2014:

New Laser Therapy for Macular Degeneration

P.S. Please hit the Facebook "Like" Button if you like the page! Thanks so much for subscribing to Macular Degeneration News.

Thanks so much for subscribing to Macular Degeneration News.


Leslie Degner, RN, BSN
Better Health for Better Vision