Hello


Kindle Readers - Your Guide to Choosing an Electronic E-Reader
Kindle or e-book readers have made it possible for many with macular degeneration to continue reading books, magazines and newspapers. However, the choices and options continue to grow making it often confusing and difficult to know which one will work best for you.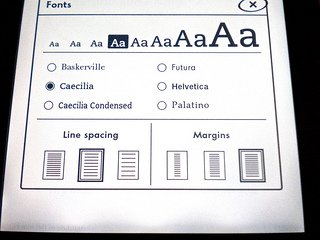 If you are thinking of trying one of the Kindle readers, adding a colored or black and white only reader or perhaps upgrading to a newer model with more contrast or larger screen size, today may be the day to give these e-book readers a try thanks to Amazon's Prime Day specials for Prime Members. Savings on the e-book readers range from $30-$80.
Your Guide to Choosing an E-Reader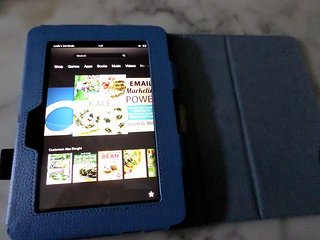 1. Determine how the ebook reader will be used.
If it is just to read books, then get an easy to navigate touch screen black and white reader, like the Kindle Paperwhite. For those who miss reading their favorite magazine full of colored pictures of beautiful rose gardens or delicious recipes, get a color reader, like the Kindle Fire HD. Almost all magazines can now be digitally downloaded. The reader can zoom the picture as well as enlarge the font.
2. Determine where the e-book reader will be used.
I enjoy reading outside as well as inside - whether it is in our backyard or on the beach. The best readers for that are the black and white readers with glare free screens - like the Kindle Paperwhite,
3. Determine the best size screen.
Depending on how advanced one's macular degeneration has become, the more need there is for larger fonts which means a larger screen would be more beneficial. Screen sizes range from 6" to 10".
4. Determine how the reader will connect.
If a person has Wi-Fi at home, then that perhaps will be the less expensive option. But if there is no Wi-Fi at the house or one wants the convenience of getting books, magazines and the daily newspaper whenever and wherever, then a 3G connection is the way to go.

Find out how Kindle readers can help you enjoy books, magazines and newspapers again and how you can save big today:

Kindle Readers for Enhanced Contrast, Text Magnification and Reduced Glare 



Leslie Degner, RN, BSN
Better Health for Better Vision