Hello


Your Retina and DHA
Did you know that the retina has high concentrations of DHA - an essential fatty acid? This fatty acid is important for cell membrane structure. However the body cannot produce it, so one must get it from diet or supplements.
Salmon Fish Oil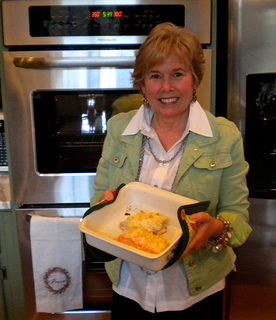 Dr. Steven Pratt, an ophthalmologist with a family history of AMD and the author of SuperHealth: 6 Simple Steps, 6 Easy Weeks, 1 Longer, Healthier Life
recommends 3 to 4 ounces of wild salmon two to four times a week.
Currently there are 6 active clinical trials looking at the role of omega-3's in macular diseases. Foods high in omega-3s are also considered to be anti-inflammatory while many other foods high in unhealthy fats are considered pro-inflammatory.
One of our goals for a healthier 2013 is to include more foods high in omega 3's. Find out the difference between farm raised and wild caught salmon, which wild caught salmon contains the highest amount of these essential fatty acids and what other important nutrients are found in these cold water fish.
Foods High In Omega 3

Thanks so much for subscribing to Macular Degeneration News.

Leslie Degner, RN, BSN
Better Health for Better Vision