Hello


Everyone Can Benefit from These Glasses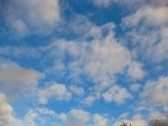 What if there was a pair of glasses that could help to prevent macular degeneration, filter blue light, block UV light, reduce glare and enhance contrast?

Dr. Gary Morgan, a graduate of the Illinois College of Optometry, introduces to us a new pair of glasses that can be worn indoors or outdoors that does just that. He explains to us the hazards of blue light to the retina and how we can protect our eyes with these special lenses.

Find out more about how these glasses offer protection, who should wear them and how to get them by going to:

Protect Your Eyes with Ocular Lens Pigment and Melanin



Thanks so much for subscribing to Macular Degeneration News.




Leslie Degner, RN, BSN
Better Health for Better Vision