Hello


Bionic Retina - A Soon To Be Reality?
There are several different retinal implants being researched, but there is one company that is working on a unique retinal chip that restores lost vision for those with macular degeneration and other degenerative retinal diseases.
The name of the company is Nano-Retina. Their mission statement is:
"Nano Retina, Inc. is developing an ultra small, easy to implant, artificial retina designed to restore sight."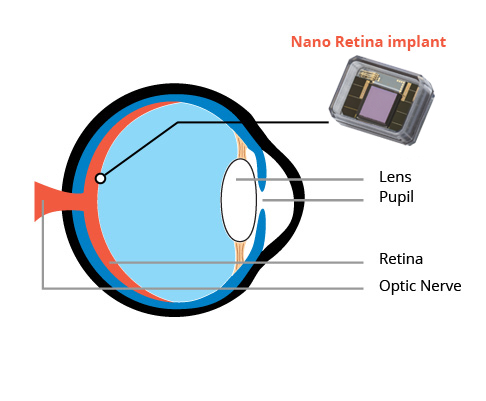 A very small, flat microchip about the size of a child's fingernail bed will be placed, actually "glued," to the back of the eye. The bio-retina will replace damaged photoreceptor cells and will work by stimulating nearby neurons, sending pictures received by the chip to the brain.

Ra'anan Gefen, Nano Retina Managing Director, shares with Macular Degeneration News readers what makes their implant unique, how it works, and an update on two recently implanted patients:

For more information ...

Retinal Implant Research: Bionic Retina



Leslie Degner, RN, BSN

Better Health for Better Vision

www.WebRN-MacularDegeneration.com