Hello


What If We Could Reduce Our Risk of Developing AMD?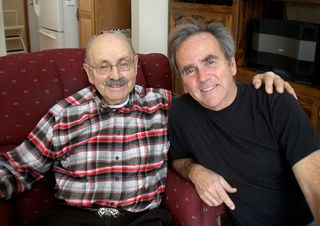 Many of you who subscribe to Macular Degeneration News are concerned about developing AMD for yourself or for a loved one. Perhaps your situation is similar to ours - my husband is now 60 and his father and several of his aunts and uncles all have had age related macular degeneration. His strong family history puts him at high risk for this retinal condition.

Even though my husband has yearly eye exams with no early signs of AMD yet, it would be helpful if there were other tests that may indicate whether or not macular degeneration is in his future.
Inflammation and Macular Degeneration

The recent February issue of AMA Ophthalmology in the article C-Reactive Protein and the Incidence of Macular Degeneration reported that "this study adds to the evidence that elevated levels of high-sensitivity C-reactive protein (hsCRP) predict future risk of age-related macular degeneration (AMD)."

hsCRP is an inflammatory marker and an elevated CRP is an indicator of systemic inflammation.

This isn't really surprising news, since many ophthalmologists such as Dr. Michael Samuel and Dr. Steven Pratt write about the role of inflammation, C-Reactive protein and AMD.

Dr. Pratt states in his book Superfoods Healthstyle, "Elevated C-reactive protein has been shown to be an independent risk factor for cardiovascular disease and age-related macular degeneration..."

Dr. Samuel the author of Macular Degeneration: A Complete Guide for Patients and Their Families, writes that "modern research into AMD has found that inflammation plays a clear role in the development of the dry form of this disease."

If inflammation and high levels of hsCRP indicate a high risk of developing AMD you may wonder if anything be done to lower one's hsCRP and possibly one's risk of developing AMD? Find out more here:

If you are a Facebook Fan please hit the "like" button in the upper left hand corner.

Thanks so much for subscribing to Macular Degeneration News.




Leslie Degner, RN, BSN
Better Health for Better Vision