Hello


Replacing the Amsler Grid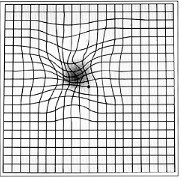 Have you been instructed by your eye doctor to check your vision daily with the Amsler Grid? Do you wonder what to look for and if indeed you can detect any small or big changes in your vision?

Then perhaps you would be interested in an at home testing device that:

√ Detects wet macular degeneration with a sensitivity twice as high as the Amsler Grid

√ Detects wet macular degeneration before the patient experiences any noticeable symptoms

√ Takes only three minutes per eye per day

√ Does not require a computer or internet connection
A Patient's Story
Suzanne went to see her retina specialist on November 17,2011. Her doctor found no evidence of wet macular degeneration during this exam as confirmed by an OCT image.

Just days later, on November 23, 2011, Suzanne's home monitoring device triggered an alert, indicative of a statistically significant change in her testing results.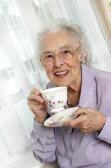 Keep in mind, she had just visited her retina specialist and had no signs of wet AMD.

Although she had no symptoms, upon receiving the alert, she scheduled an appointment with her retina specialist, where he confirmed the early development of wet AMD and began immediate treatment.

Find out how this home monitoring device works and who should be using it here:
Monitoring Macular Degeneration at Home

Thanks so much for subscribing to Macular Degeneration News.




Leslie Degner, RN, BSN
Better Health for Better Vision