Hello


What Role Does Alternative Medicine Play in AMD?
If you or a loved one have been diagnosed with macular degeneration, you may be wondering what role does alternative medicine play in the treatment of AMD. Is there any validity to it or is it just an opportunity for someone to take advantage of desperate people?
Alternative Medicine
Alternative medicine is practiced by many different eye specialists using several different modalities. One of these alternative treatments is acupuncture.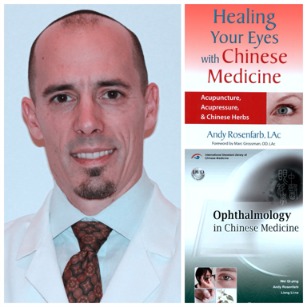 In an e-interview with Andy Rosenfarb, ND, L.Ac. the author of Healing Your Eyes with Chinese Medicine, we discover some answers to questions you may have regarding non-traditional therapy. Dr. Rosenfarb is not just a general acupuncturist but rather one who specializes in helping people with eye diseases like macular degeneration, macular dystrophy and diabetic retinopathy.




He integrates other aspects of traditional Chinese medicine along with other naturopathic approaches to eye diseases at his clinic, Acupuncture Health Associates.

After treating thousands of patients with these eye diseases, let's find out if vision can be improved ....

E-Interview with Dr. Rosenfarb on Acupuncture and Macular Degeneration



Leslie Degner, RN, BSN

Better Health for Better Vision

www.WebRN-MacularDegeneration.com